The summer is usually a very busy time for many of us. But, if you could find the time for a good book, which one would it be? And what movies and TV-series are you eager to watch during a rainy summer day? We reached out to some of our Lund University colleagues to ask these questions. And below you will learn about their absolute favourites.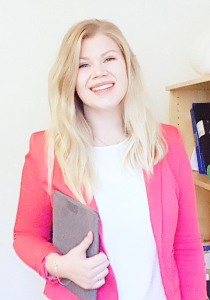 Cicilia Carlsson,
International Marketing Manager,
Lund University
If you could read only one book this summer, which one would it be?
A Thousand Splendid Suns, written by Khaled Hosseini. I couldn't really stop reading this book. The characters are fictive, but the story is based on actual historic events, taking place in Afghanistan from the early 70s to present time. The mixture of very strong characters, a truly emotional story and a culture I haven't read much about before captivated me.
What movie or TV-series will you watch on rainy summer day?
I've watched it several times already, but my go-to TV-series would have to be Band of Brothers, produced by Tom Hanks and Steven Spielberg. Partly because I love Steven Spielberg's work in general, but also because it's based on actual historic events and real-life characters. It may be a bit too much action in some episodes though, and if I wouldn't be in the mood for that during the rainy summer day, I would most likely put on the TV-series Friends instead – it always makes me happy.
—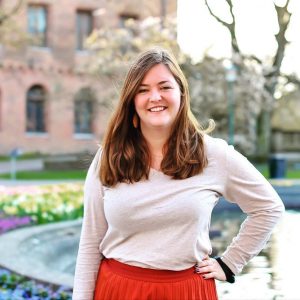 Audrey Savage,
Junior Marketing Officer,
Lund University
Which movie or TV-series will I watch on a rainy day:
In honor of Pride month, I'll be watching the second season of Pose, now that it is out on Netflix. It's a fictionalization of the underground ballroom culture of the Black and Latino LGBT community of New York City in the 80s and 90s. If you're familiar with the groundbreaking documentary on the same topic, Paris is Burning, then you'll have a good idea what the show is about. Ballroom gave the LGBT community a safe place to gather in pride and find respect at a time when the rest of the world made it very difficult to do so, particularly during the AIDS epidemic. The show is beautifully filmed with a great mix of comedy, drama, emotion, and history (as well as Billy Porter's greatest performance of all time, in my humble opinion)! Enjoy!

If I could only read one book this summer:
Everything is F*cked: A Book about Hope by Mark Manson. This book seems particularly relevant in these difficult times we are going through with coronavirus and so many other tragedies this year. In this book, Mark discusses how we tend to view the world as getting worse and worse when it is actually arguably the best time in history to be alive. He attributes this to a larger loss of hope in our society and his book is an intuitive and often very humorous look at how to regain a sense of personal hope in the world in order to contribute to creating an even better one for the future.
—
Kristen Clarberg, International Coordinator at LTH, Lund University
If you only had time to read one book this summer, which would it be?
I would like to say I would read something quite sophisticated like Hemingway or Melville (because one should) but, in reality, I will be reading YA novels like The Hunger Games. Nothing like a dystopian future to put life in perspective. I've just started York: The Shadow Cipher, by Laura Ruby, which takes place in an alternative New York and involves genius twins who create a mystery to solve in the makeup of the city itself. Looking forward to finding out which riddles and answers are held in this version of the 'city that never sleeps'.
What movie or series will you watch on a rainy summer day?
I have two answers for this; with and without kids.
With kids, a family favourite for rainy days is Nailed It. Both my kids and I love it and if we then bake something afterwards, no matter how it looks, we feel quite good about the results (as long as it tastes good)!
Without kids, I would love to binge some HBO series like: Killing Eve, What We Do in the Shadows, His Dark Materials or try the new Perry Mason. I keep hearing good things about these series but we do not have HBO, so a summer binge would be just right to fix this 'problem'.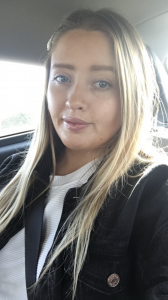 Julia Hansson
Communications Officer, Lund University
What movie or TV-series will you watch on rainy summer day?
On a rainy summer day, I will watch the celebrated drama series Normal People based on a novel by Sally Rooney. It depicts love, power, youth and friendship. I have read the book and have high expectations for the TV series, that got 8.6 on IMDB. I'm almost looking forward to a few rainy summer days just to have time for this TV marathon.
—
Isabelle Jönsson
International Coordinator, Lund University
If you could read only one book this summer, which one would it be and why?
A Nearly Normal Family by Mattias Edvardsson. The book is set in Lund and impossible to put down! It's a crime story from a family perspective, instead of a police perspective, which shows that really anyone can get into big trouble. Very exciting and realistic! And, as a Lund resident, you are familiar with the story's surroundings.
Click here to read our interview with alumnus Mattias Edvardsson.
What movie or TV-series will you watch on rainy summer day?
I'm looking forward to the Netflix movie Eurovision Song Contest: The Story of Fire Saga. A film with Will Ferrell about the Eurovision Song Contest! 🙂 I've heard that Ferrell actually is a Eurovision fan and that will definitely put a very comical touch on the movie. Popcorn, glitter and glam all prepared. I love Eurovision, humour and Will Ferrell!
—
Cover photo by Kaboompics .com from Pexels