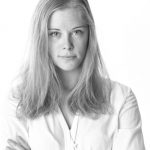 In this week's post we meet Jannika Lövendahl, alumna from the Bachelor's programme in Service Management, class of 2014, who shares her story about working in a start-up in a fast-moving business, in a city with wildlife just around the corner. Jannika visited the alumni office during a combined business and leisure visit to Skåne.
Q: Welcome back to Lund! How does it feel to be back and what are your plans for the visit?
Thank you very much! Lund is always giving me that calm and "homie" feeling inside. I have so many great memories from this city and every time I am back in Skåne, I try to sneak in a visit to Lund. This visit in Skåne is actually for business; I am currently working for an influencer marketing start-up called Ghostlamp and I am the Country Manager for Sweden.
Q: Today you work with Sales & Marketing at Ghostlamp, a start-up in Reykjavik in Iceland, what does a typical day look like for you?
Actually, there is no typical day for me and that is something I love about my job. I do sales meetings face-to-face, over Skype and over the phone, I help out the other team members with strategy and I have a lot of email-time to connect to colleagues all over the world, current and potential customers. I also plan campaigns and make sure that companies are perfectly matched with influencers that suit their campaign. We have campaigns and influencers all over the world. I am sometimes working from home, sometimes from our office. Sometimes I am even working from our "so-to-say best friend marketing agency" which belongs to the big international network TBWA, located downtown Reykjavík and called Pípar, it means pepper in Icelandic, like the spice!
Q: How would you describe the business culture at an Icelandic start-up?
Wow, that is an interesting one! This is where the biggest challenge is for me in organisational and cultural differences. I want everything to be planned weeks ahead, when it is in my calendar – it is set in stone. This organised (and quite frankly a bit square) Swedish person quickly learned that Icelanders are very good at being organised without really planning. This is for me something of a mystery that I just need to learn and be as awesome at as Icelanders are – true Viking magic! The team I work with is amazing – so good at what they are doing, great at sharing best practice, book meetings, bring home deals and make Ghostlamp everything that it is today. We have the programmers, sales people, chairmen – all sitting in one room. Fantastic!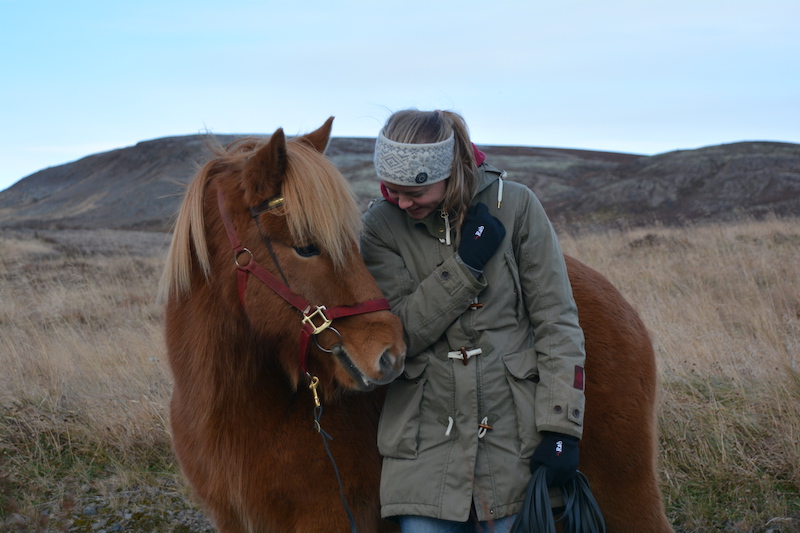 Q: What inspired you to move to Iceland?
After getting the great opportunity to study one semester abroad in Adelaide, Australia, during my Bachelor in Service Management at Lund University, I knew that I wanted to study my masters in marketing. Marketing sparked my interested when I was "forced" to study a course in marketing during my semester in Adelaide.
When I came back to Sweden, got back into routine again, graduated and worked for a year – I knew I wanted more. What other better way of traveling is there than to study? None! After a while of thinking where I could be closer to home but still get that amazing adventure, I realized that Iceland was the answer. So I searched online for "Master marketing Iceland English" and found Reykjavík University. I got in to the education in May 2015 and moved in August 2015. My Icelandic boyfriend and Icelandic horse might be two of the reasons why I decided to stay after my graduation in June 2017. As you can see in the picture above, even in the center of Reykjavík you only have about 15 minutes driving to the closest mountain where you can clear your head and find new energy to get down to business!
Q: What is your top three advice for tackling homesickness in a new country?
1) Even if it is hard sometimes – get out there, do things, try to be busy and allow yourself to have fun.
2) Make sure you make the most of your new country, explore, and learn new things.
3) Call – It is easier to be away from family and friends if you are still able to be a part of their life even from a distance.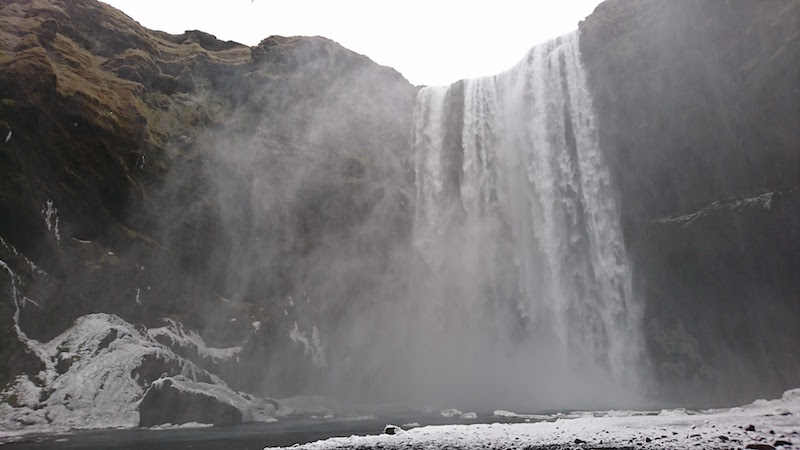 Q: What are your plans for 2018? Any new career or personal life goals?
Be ready for a cliché; My goal in life is to be happy!
I see so many people running after things in order to be the best and when they are the best, they understand that they have neglected everything and everyone around them.
Right now, having time for friends, family, my horse, working out and a career in a good balance is my goal, because I think it is my recipe for happiness. A great friend of mine, a professor in the United States, said that you need to constantly fulfill four parts in your life; something to feed your intellect, do something creative, be physically active and do something spiritual. My hope is that if all of those four parts in my life are fulfilled – the rest will come to me.