This week we meet Ole Oberste Berghaus, alumnus from the LUMES programme and the School of Economics and Management, class of 2014, who will share his daily life as a management consultant in Berlin.
Q: You have a master's degree in Environmental Studies and Sustainability Science and also studied Economic Growth and Innovation at the School of Economics and Management. What have you been up to since you graduated from Lund University?
After graduation I started working at a boutique consulting company in Nuremberg, Germany. I stayed with the company for two years – until I got successfully headhunted to my current employer. The company is state owned and has its headquarters in Berlin. Today I am responsible for projects with a focus on innovation in public administration. I work with topics such as new technology, cyber security, climate impact assessment and strategy development. My job is aimed at improving administrative processes and structures, as well as increasing sustainability in public administration.
Q: What does a typical work day look like for you today?
Usually I get up shortly after six in the morning and get ready for work. A morning run, a small breakfast, a cup of good coffee and the morning news are a must before the 30 min commute. While on the local train I usually read a book – I like to learn something new every day, I have a thing for non-fiction books and popular science. My workday starts at 8:30-ish at the office with a short chat with my colleagues to prioritize the tasks of the day. Regular and frequent meetings with the customer occur usually during the mornings and last preferably not too long (other than major review meetings). Our lunch breaks are usually spent going to a small restaurant around the corner of our office. Afternoons tend to have a super small coffee break – much shorter than a Swedish "fika". When in the office we often discuss ideas with each other to make sure that everyone is involved and is heard and that the different viewpoints are included. Since my current employer looks closely on overtime, my colleagues and I can usually finish work at 18:00.
If I skipped the morning run, I tend to go to the gym for a short workout after work. Or I attend political forums, volunteer activities or dinner and drinks with friends – far too seldom I attend opera nights and theatre plays.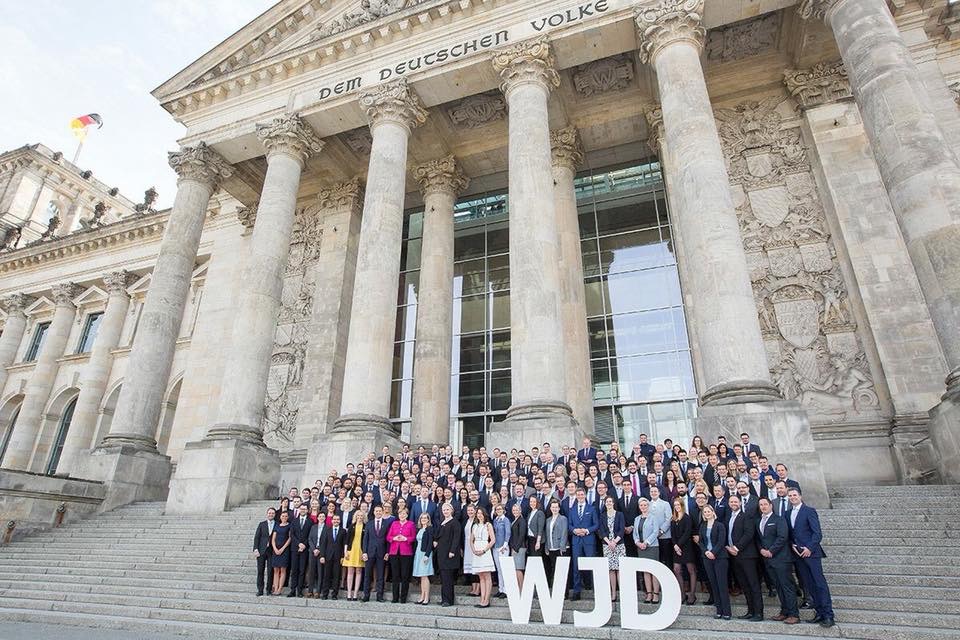 Q: How would you describe the business culture within your industry in Germany?
Especially in consulting and public administration the business culture is quite conservative: men are expected to wear a dark suit with an optional tie. Dressing down during Fridays is only accepted when not at the customer's. Public administration is also known for its hierarchical structure and many operative rules and fixed processes.
As an external consultant you are much freer to jump hierarchies – you are more of a court jester than an actual part of the administration itself – much to my delight.
On the contrary: within our company hierarchies are flat, including an open-door policy and we work on a first name basis; from CEO to administrative staff.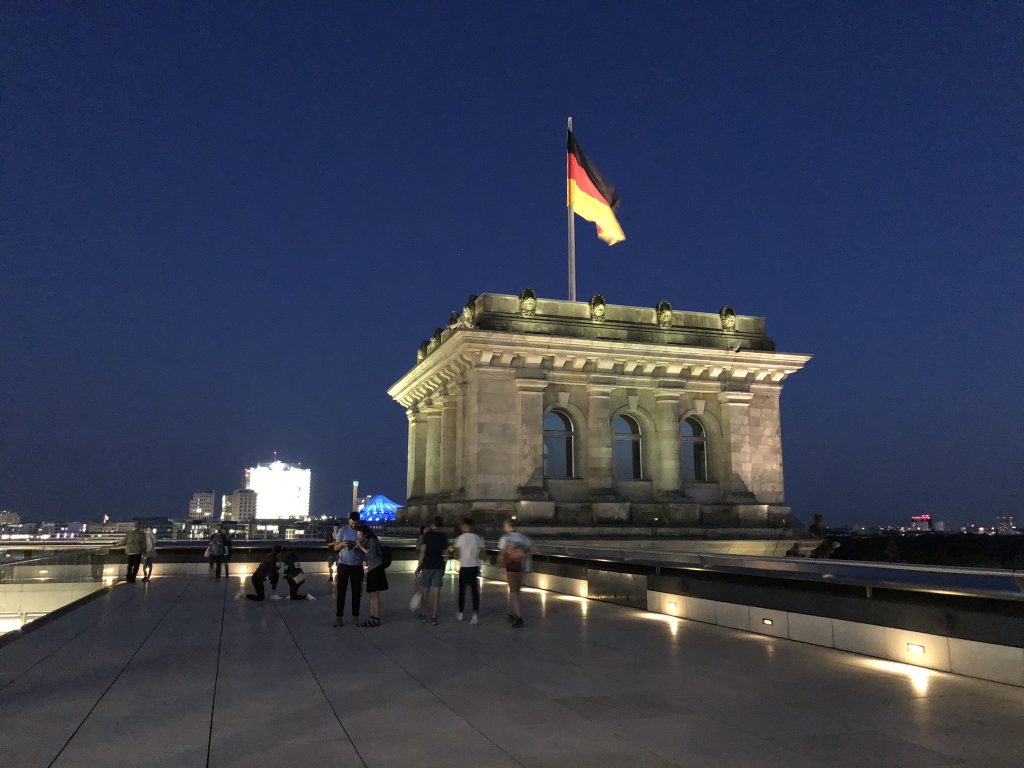 Q: Has your Lund University education been beneficial in your work? In what ways?
Lund University's education has been very beneficial. Especially the focus areas of human geography, innovation, systems-thinking and sustainability have helped me a whole lot! Furthermore, student life has been a huge benefit for my career: At Lund university I could learn how to manage substantial budgets, large groups of people and how to create an added value with small budgets. The chance to try yourself out is very unique to smaller university towns. Big city life distracts too much and shifts the focus away from true innovation and creative thinking.
Q: What are your plans for (the rest of) 2018? Any new career or personal life goals?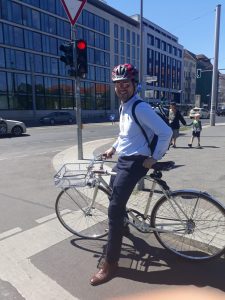 I already got a substantial rise of my salary – I am super happy about that! Career wise I am currently training to take over similar responsibilities I already had at LundaEkonomerna (the student union at LUSEM): managing projects and people. In 2017 I already managed my first smaller project – 2018 and 2019 will bring some larger projects. For personal development I am looking forward to get a lot of trainings and mentoring sessions to reflect on my current work and to learn more and more and more … a life of lifelong learning.
Q: If you have one extra hour of free time a day, how would you use it?
I usually use my additional hours as a member of the supervisory board of AFS Intercultural Programs Germany and as a volunteer for the Junior Chamber International (JCI) chapter work here in Berlin.