We at the Alumni Office, Maria, Karen and Johanna, wish everyone a Merry Christmas and a Happy New Year! Thank you for 2017 and looking forward to seeing you in 2018!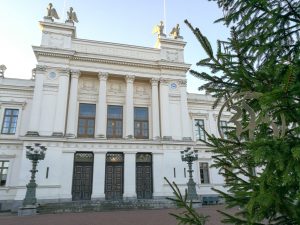 Before we closed the office for the holidays, I took a quick walk through Lund city centre. In winter you need all the sun time you can get! And here's what I found.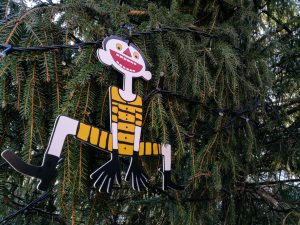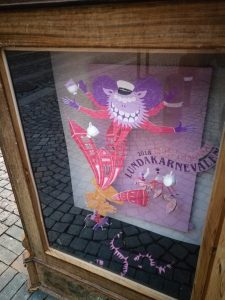 There's a Karneval theme on this year's Christmas tree at Stortorget. If there is one weekend you should mark in your calendar for 2018 it is 18-20 May and "Imaginalkarneval", the next edition of Lundakarnevalen! Maybe a good time for a Lund reunion?
In a cupboard on Stortorget you find the official Lundakarnevalen poster. A psychedelic piece in pink and purple. For updates on Lundakarnevalen, follow their Facebook page here.
From all of us to all of you, a happy holiday and a really Happy New Year 2018!