Our office has reopened again after the summer vacation. But it's not really business as usual. Many of us are working from home and we are more often meeting through Zoom than IRL. Even the mandatory "fika" is now enjoyed with our colleagues during a "Zoom-fika". We are also looking forward to meeting many of you online since we are planning a digital version of our autumn events programme for alumni.
Here are some updates from Lund University, Lund and the alumni community from the last two weeks – exciting research news, a different type of Arrival Day, a new way to move around in Lund and an alumna competing for a masterchef title on TV.
Photo above by Kennet Ruona of Sjön Sjön (the lake "Sjön") by LTH.
New rapid and robust COVID-19 antibody test developed
A new COVID-19 antibody test developed by scientists at Lund University has shown robust performance upon clinical validation and application. The test detects antibodies in the blood targeting the spike protein of SARS-CoV-2, and determines in just 15 minutes whether a person has had COVID-19, regardless of whether they have had any symptoms. Click here for more information.
1,024 new international students arrived safely in Lund
On Monday 17 August and Tuesday 18 August, Lund University welcomed 1,024 new international students. Due to the pandemic, a number of precautions had been taken in order to give the new students the safest and warmest welcome possible. Instead of having the halls of the AF building filled with enthusiastic and talkative students, Arrival Day was split into two days, offering a crowd-free self-check-in service. Many of the Orientation Weeks activities have moved outdoors or online. Like every year before, however, the international student mentors are doing a fantastic job helping the new students finding their way in Lund. Click here to read more about Arrival Day.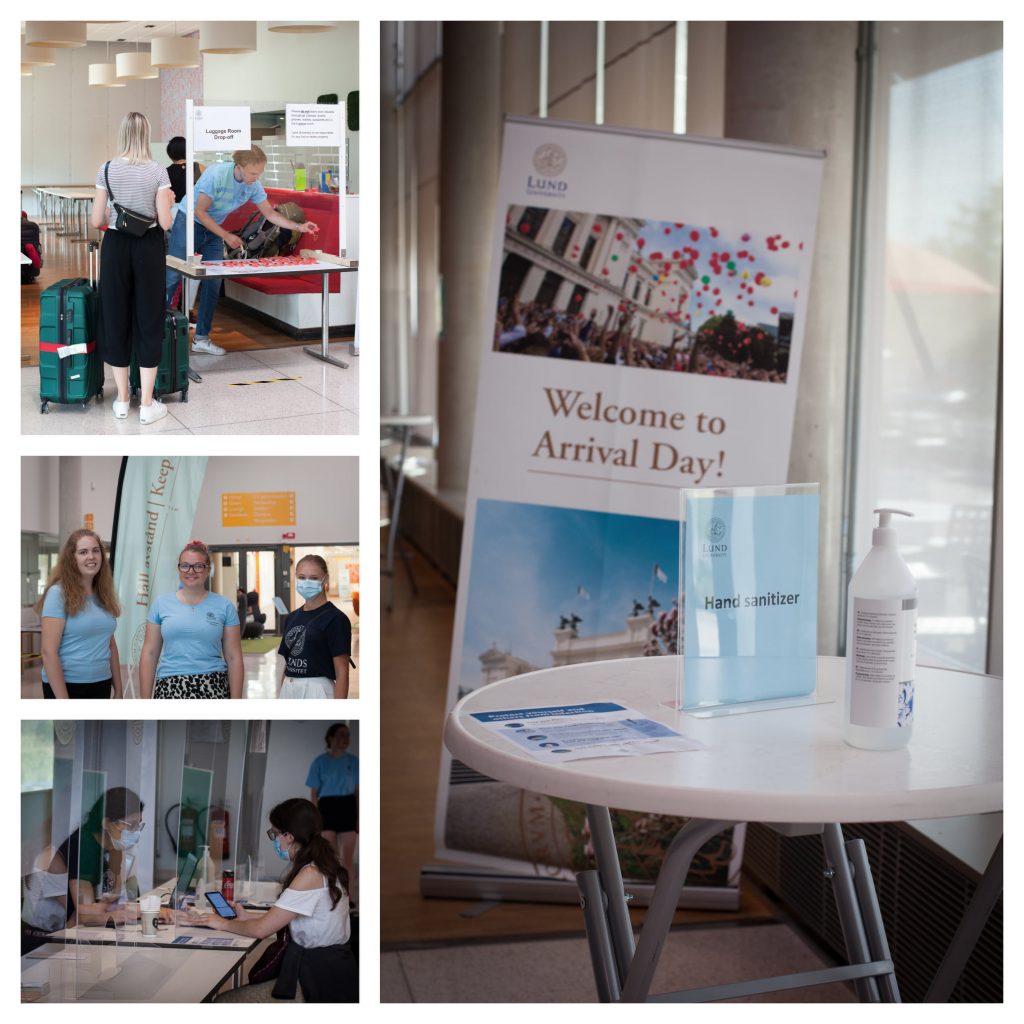 Alumna reappears in Swedish Masterchef
The TV show "Swedish Masterchef" is broadcasting a jubilee season where they welcome back former winners to compete for the title of "Masterchef of the Decade". We are proud to see that alumna Jennie Walldén (Masterchef in 2013) back in the cooking show. Click here to read more about the show (in Swedish).
Premiere tour of first tram in Lund
The first tram "Åsa-Hanna" had its premiere tour in Lund on 17 August. Watch the tram travel at minimal speed through Lund in this video from Sydsvenskan.