… and you wish to continue polishing your LinkedIn and networking skills, you have come to right post! You might recall my previous post about how to become a LinkedIn Pro. This post is also about LinkedIn, but one step further. It will emphasise the importance of networking on LinkedIn and the job opportunities that exist on LinkedIn. Students at Lund University were able to attend a free seminar Wednesday the 23rd of May about just this!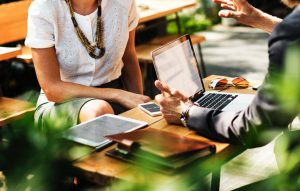 Anna Persson, the Guest Speaker, is a LinkedIn enthusiast and has a background in HR and recruitment and as a Career Advisor. Here are her tips on how to network successfully on LinkedIn and how to, perhaps, find your next job on the website.
Before you reach out to the people you want to connect with on LinkedIn, do your research! Pay attention to the changes in their profile, their status updates that they are posting, connections or groups that you have in common, if their company is on LinkedIn, perhaps give them a follow. This will show interest on your part, and can be a good networking asset.
Engage with your new contacts
When you have connected with someone – engage with them to network further. This means staying in touch with them, comment on their updates, write personalised messages, and so on. A tip is to go through your new contacts once per week and see who you have yet to engage with.
Networking with added value
Be smart when networking. Share content that is relevant for the people in your network. Ask questions and encourage discussion. Engage with your audience. Share relevant and valuable content regularly. Position yourself as the go-to-person in your area of expertis. When sharing other people's content, credit them by tagging their name [at] [their name]. Compliment people and flatter them. This is another networking tip.
Those were three tips about networking on LinkedIn from Anna Persson. But what about jobs then? How can you find the job of your dreams? During the seminar, Anna guided us in the topic.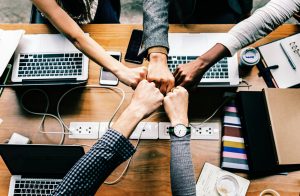 Research and follow companies
When following companies of your interest, you will receive relevant updates, news, links and job opportunities. If you present yourself well on LinkedIn and have shown interest in the company (perhaps by reaching out on LinkedIn to people working in the company, or by being engaged in the company's page on LinkedIn) you may have a shot at the job opportunities the company may present.
Be sure you have done your research about the company. Do you feel a connection to the company? What is the company's mission, their products or services? How is the company's culture and what are their skills? What are the tasks of the job? Search for members of the company holding the role, or similar roles and ask them!
Create your job search and narrow down your interests by using filters, advance searches and adding the area code of your interest. Save job advertisements you think are interesting. It can also be a good idea to take a look at the alumni from your alma mater, and connect with alumni working in the area you are interested in. Lucky for you, Lund University has over 100 000 alumni on LinkedIn! If that number should not be enough, there are over 480 million members on LinkedIn to connect with! However, remember that there is a limit on how many contacts you can have on LinkedIn.