This summer, we again invite all our alumni to join the Alumni Network's fantastic book club. This time, we are also offering reading in English!
What makes this book club so fantastic, you wonder?
Well, not only are all the books we read in the book club written by alumni, but the readers also get the chance to ask their questions directly to the author.
Find yourself a copy of the book, start reading and save the date for for the author discussion in October. As autumn comes, you will be prompted to send in any questions you may have for the author about the book or writing in general.
Save the Dates:
• 27 September, 18:00 CET – Lecture on Swedish Crime Fiction with Kerstin Bergman (Zoom webinar)
• 7 October – Author Discussion with Karin Wahlberg
Registration links for these events will be sent out in early autumn.
This summer we will read:
Death of a Carpet Dealer by Karin Wahlberg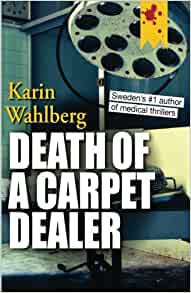 The brutal murder of a Swedish carpet dealer on a business trip to Turkey is the start of a story about an unknown daughter, an exclusive carpet and – as always when Karin Wahlberg writes – the everyday life and dreams of the people we meet in her stories. Read by every doctor and nurse in Sweden and often compared to New York Times best-selling author of medical thrillers, Tess Gerritsen, Death of a Carpet Dealer is one of seven in Wahlberg's series featuring Police Commissioner Claes Claesson and his wife Veronika Lundborg, doctor at Oskarshamn hospital.
About Karin Wahlberg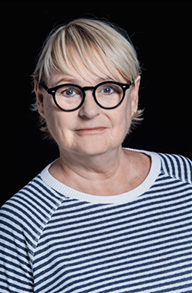 Karin Wahlberg, who lives in Lund, is a crime novel writer who also works as a physician. Her books have sold over 1.5 million total copies worldwide. She published her first crime novel, The Last Round, at the age of 51 in 2001.
Since then, she has written many page-turners set in and around Skåne and Lund about the police inspector Claes Claesson.
The author discussion held in English is based on the book Death of a Carpet Dealer because it is the most accessible of the translated books, but you are of course welcome to read all of Karin Wahlberg's books and ask questions about them as well.
Lecture: Swedish Crime Fiction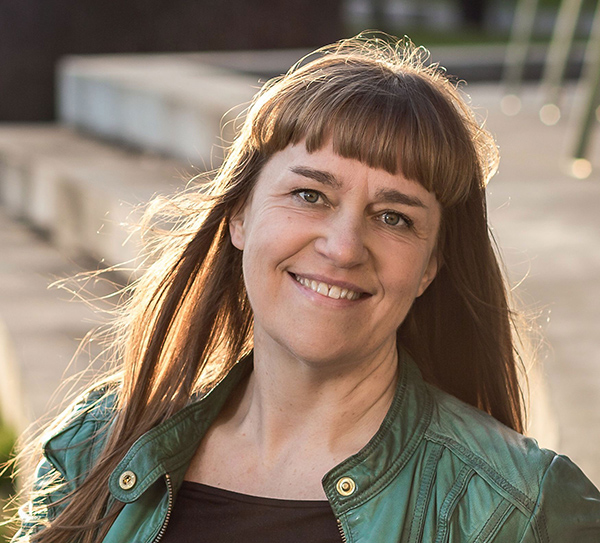 Photo by: Andreas Gruvhammar
Lecture: Swedish Crime Fiction with Kerstin Bergman
Tuesday 27 September at 18:00 on Zoom
From Henning Mankell's Skåne to Åsa Larsson's Lappland. Swedish crime fiction stories are a major export commodity. Millions of readers both abroad and in Sweden dive into Swedish page-turners every year. Why? What's so special about Swedish crime fiction?
Lund University's crime fiction expert Kerstin Bergman is an associate professor of literary studies, and has researched crime fiction in literature, film and television for many years. She has also reviewed books in the daily and trade press for almost twenty years, and written two best-selling novels herself (Oskuld och oleander and Förgätmigej). She holds one of the critics' chairs in the Swedish Crime Fiction Academy. In an international context, she is regarded as one of the foremost experts on Swedish crime fiction. Look forward to an evening of the science behind Swedish murder mysteries.
This lecture will be held in English.