Matt Agnew is Australia's latest "Bachelor" from the TV-show with the same name. The dapper doctor (PhD) got his Master of Science with a major in Astrophysics at Lund University in 2015. He took some time from his hectic schedule to talk to Lundensaren and, among other things, revealed what he is doing on Valentine's Day as well as shared some exclusive pictures from his time in Lund.

Hello Matt, what and when did you study at Lund University?
I studied a Master of Science with a major in Astrophysics 2013 – ­2015. I remember vividly the excitement of 'Arrival Day'! I remember dressing up as a superhero for some activity, but I haven't the foggiest idea what it was for exactly. I also remember many of the LTH students pushing a giant catapult down the street!
How did you end up in Lund?
I had heard of Lund, as it was one of the universities my own university in Australia (The University of Western Australia) had a student exchange agreement with. When I stopped working as an engineer and was deciding what I wanted to try next, I remembered Lund and had a look at the courses they had on offer. I loved space as a kid, and I thought astrophysics is sort of like enjoying space, but as a profession.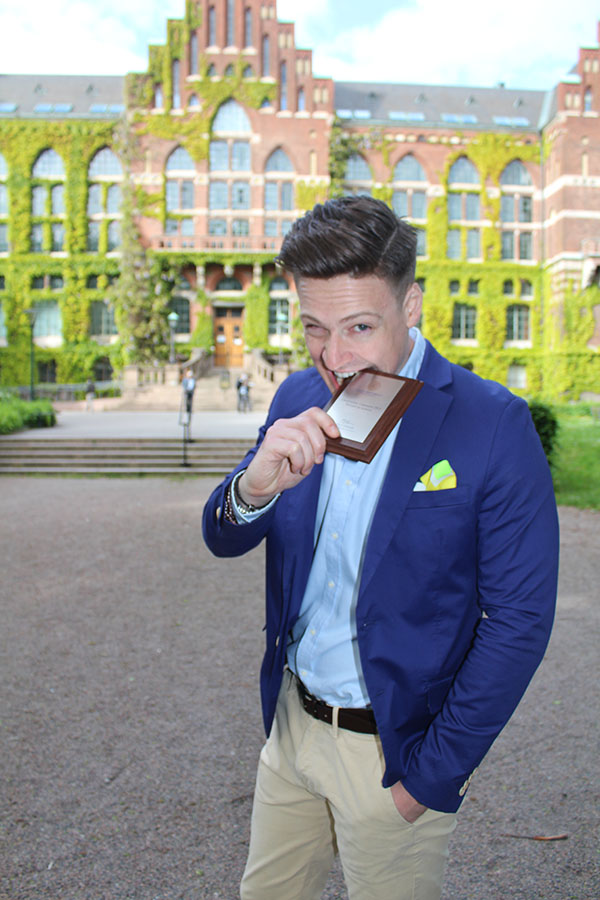 Where do you work now?
I toyed around with the idea of taking on a postdoctoral research position after completing my PhD, and was in discussions with a few universities in Europe. I still have a fantastic relationship with my colleagues from Lund so had chatted with them a little. However, I decided I wanted to return to an industry position for a while and I now work for a data science and analytics consultancy called "Quantium."
What is your best memory from Lund?

It's hard to choose just one thing. I had so many incredible experiences there. Everyone I had the opportunity to meet was so genuine and lovely to get to know. Living in such a beautiful, old city was such a wonderful experience and something I'll never forget. The two years I spent in Lund are two of the most treasured years of my life.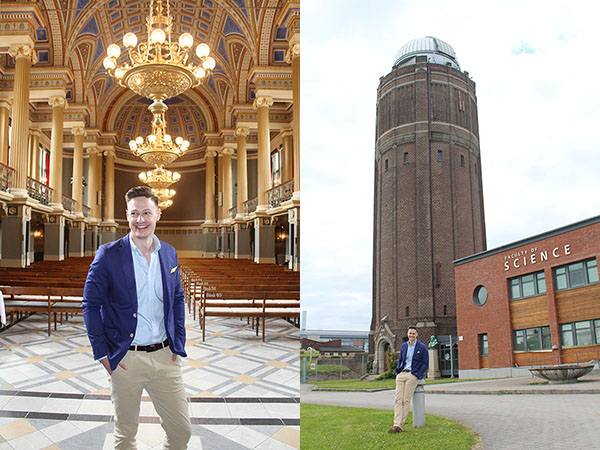 What's your favourite thing about Sweden?

It's got to be fika, right!? Not just because I love coffee and food (doesn't everyone?), but even just within the faculty, having a chat and a gathering in the morning and afternoon made for such a lovely atmosphere to work in.

As it is Valentine's Day today, what is important to you in a relationship?

I think the same things that are important to being a good person; being respectful, compassionate, caring and supportive. Of course, a good sense of humour and not taking yourself too seriously is really important, too! Life is fun, and it's fun being silly!

What are you doing tonight?

I actually have a show opening at the Adelaide Fringe Festival: Dr Matt Agnew's Guide to Life Beyond Earth! It's a really fun show about where we should look for life, both in our own solar system and beyond, and how exactly we would go about doing that.