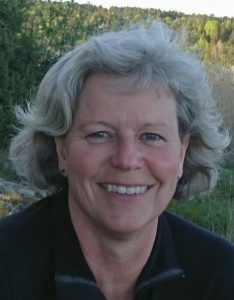 Margit took a Degree of Bachelor of Science in Social Work in Lund and graduated in 1986. She have long experience from working within the social services in Sweden and in this Q&A she tells us about what she likes most about her job today and how her time in Lund has influenced her career.
What have you been up to since your time here in Lund?
I've worked within the social services in Sweden, mainly with focus on children, youths and families. I started working as an administrator and later worked as a manager. Since two years back I'm working with regional development questions in a county-overlapping perspective, specifically in the field of social child- and youth care.
What is your best memory from your time at Lund University?
The studies made me develop as a person and the education gave me knowledge that has been useful and valuable to me both in my work and private life. The variation between intense studying and all the other parts of the student life in Lund, such as nights at nations, was fun.
How would you describe your first year after graduating?
I was nervous when getting out into "reality", but I got good guidance from my colleagues which made it easier to get into my new job.

How has your time at Lund University influenced your career?
The knowledge I got from my education gave me the courage to challenge myself and try new things.
What is the most unexpected thing you learnt at Lund University?
That the more I learnt the greater insight did I get in how complicated things can be.
What is the best thing with your work today?
To get to work with development questions and by that get the opportunity to improve the social services in Sweden so that it can be better used for what it's meant to be used for.
What would you like to say to current students who are soon graduating and now preparing to start their career?
Have the courage to challenge yourself, but never be scared to ask for help when you need it.