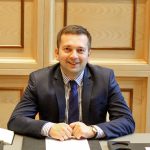 This week, we meet Davit Mikeladze from Batumi, Georgia. He participated in the Summer Academy for Young Professionals (SAYP) on Perspectives of Multi-level Governance, Decentralisation & Human Rights in 2017. Learn more about how his participation in this programme organised by Lund University Commissioned Education, Lund University School of Economics and Management, and the Raoul Wallenberg Institute enhanced his career, as well as his involvement in the Sweden Alumni Network Georgia.
Q: You participated in the Summer Academy for Young Professionals (SAYP) on Perspectives of Multi-level Governance, Decentralisation & Human Rights in 2017. Was this programme additional training in your existing job? Or what was your motivation for participating in Lund University's Commissioned Education?
In 2013-2014 I was Local Government Component Head of the USAID-funded Good Governance in Georgia (G3) Program. In this role, I took an active part in providing technical assistance to the Government of Georgia in designing and implementing local government reform in the country. This job corresponded fully to my personal and professional passions, too, as I believe that decentralization and empowering citizens on a local level creates the cornerstone of democratic and economic development in any country.
Since joining BP in 2014 as a Community Liaison Officer, I still follow the ongoing local government reform and analyze new challenges and opportunities associated with this process. Learning about best practices from abroad and whether they can be adapted to my country, motivated me to attend various conferences and training courses dedicated to the topic of decentralization and local government organization. Among those were the John Smith Trust fellowship program in Edinburgh and London, UK in 2014, and the Winter School on Multi-Level Governance held in Innsbruck, Austria and Bolzano, Italy in 2015. Hence, for me, it was a logical continuation in my learning process when applying for the thematic module on Perspectives of Multi-level Governance, Decentralisation & Human Rights held at Lund University in 2017 in the framework of the Summer Academy for Young Professionals (SAYP).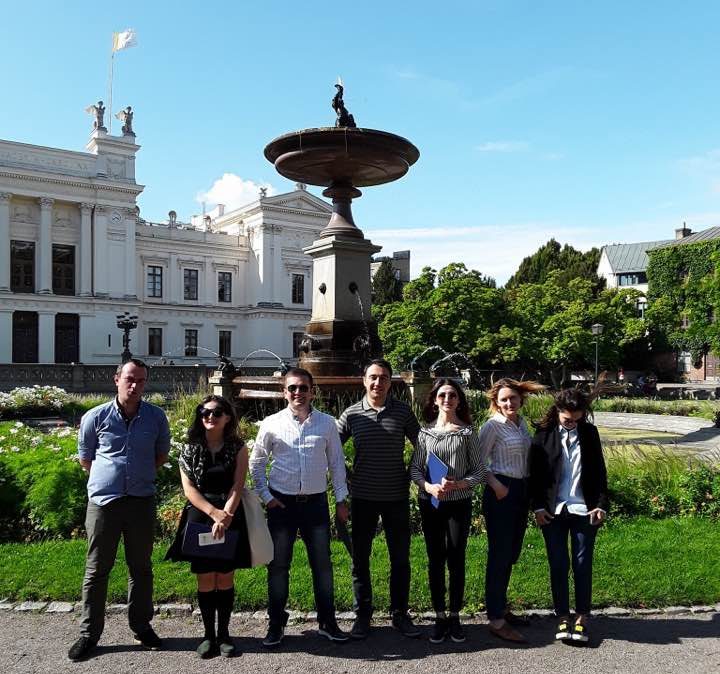 I must admit that the SAYP experience was a truly enriching one and I was really impressed with excellent quality of lectures delivered, as well as the carefully selected visits to the regional and municipal authorities in Lund and Malmö to see, in practice, multi-level governance and decentralization examples in the Skåne region. As an extra bonus of participating in the SAYP module in Lund, I met a world-known Georgian scientist, Zaal Kokaia, professor of Neurology and Research Team Manager at Stem Cell Center at Lund University. I will never forget his inspiring speech.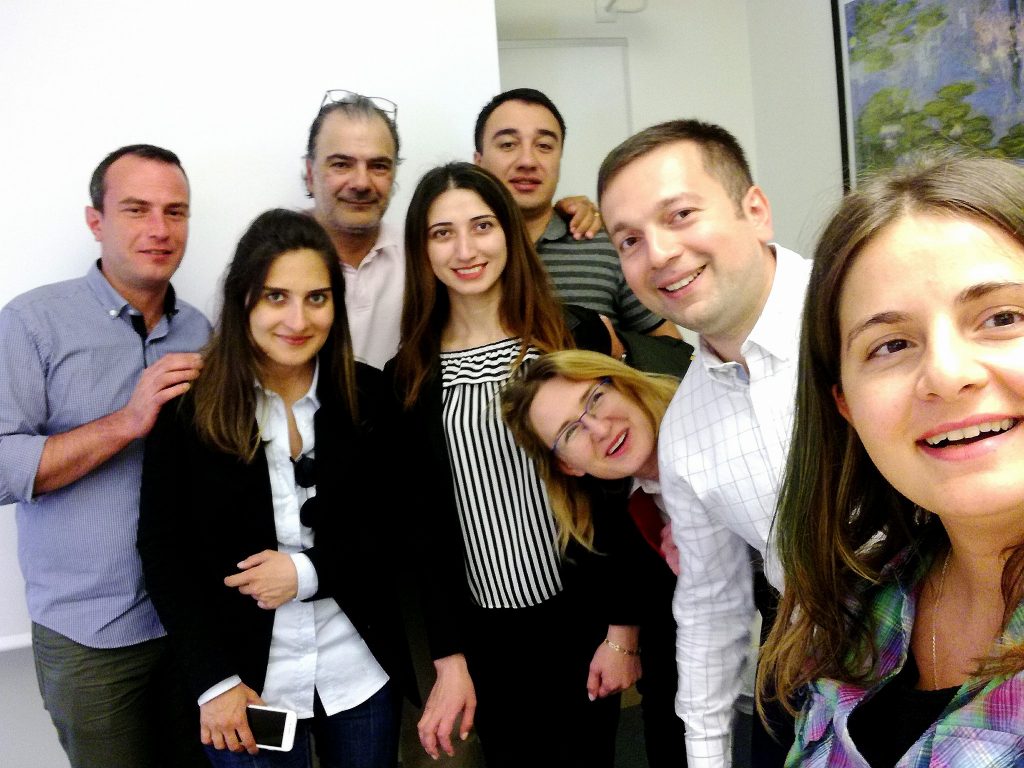 Q: You are currently a Community Liaison Officer (Environment & Social Team) at BP. Has your Lund University education been beneficial in your work? In what ways?
The knowledge I gained through comprehensive lectures and seeing how things work in practice, in terms of human rights and implementation of social policies, proved to be valuable for my work as I focus on following the social commitments and respecting rights of local communities.
Q: What does a typical day at the office look like?
My typical day does not only include being at the office, but rather I am often out in the field where construction activities take place. Together with my colleagues, I regularly meet with local communities adjacent to our construction sites. With active consultations and stakeholder engagement, we ensure that local residents are informed about the planned works, their rights are protected, their voices are heard and they have all the information regarding potential benefits associated to our presence in the area, which can create local employment opportunities or support community development initiatives, like financing small businesses and local infrastructure rehabilitation projects.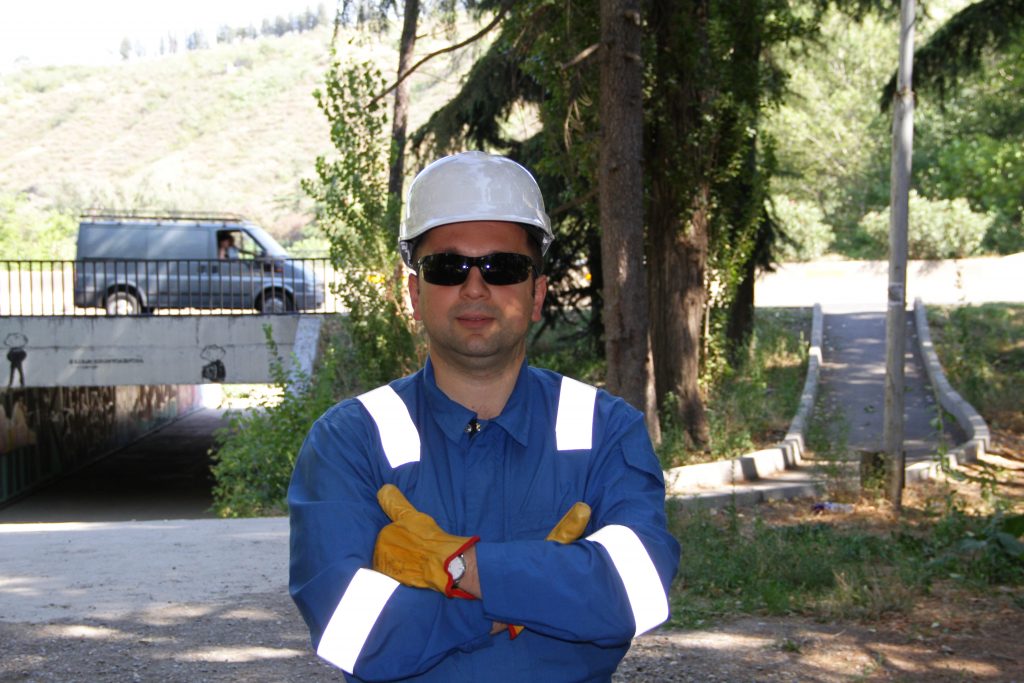 Q: This past spring you visited Stockholm for the Swedish Institute Alumni Leaders Meeting with alumni who have studied in Sweden, from all around the world. We are keen to hear about your experience. What was your biggest takeaway from the meeting?
It was very inspiring to hear about various valuable activities that alumni of Swedish universities are doing back in their home countries. It was also emotional to see and feel that, irrespective of different origins, diverse interests and activities, one thing that unites the thousands of us alumni around the world is Sweden and the great values that we learned in this country, such as respect for human rights and diversity, protecting the environment and supporting the global implementation of the sustainable development goals.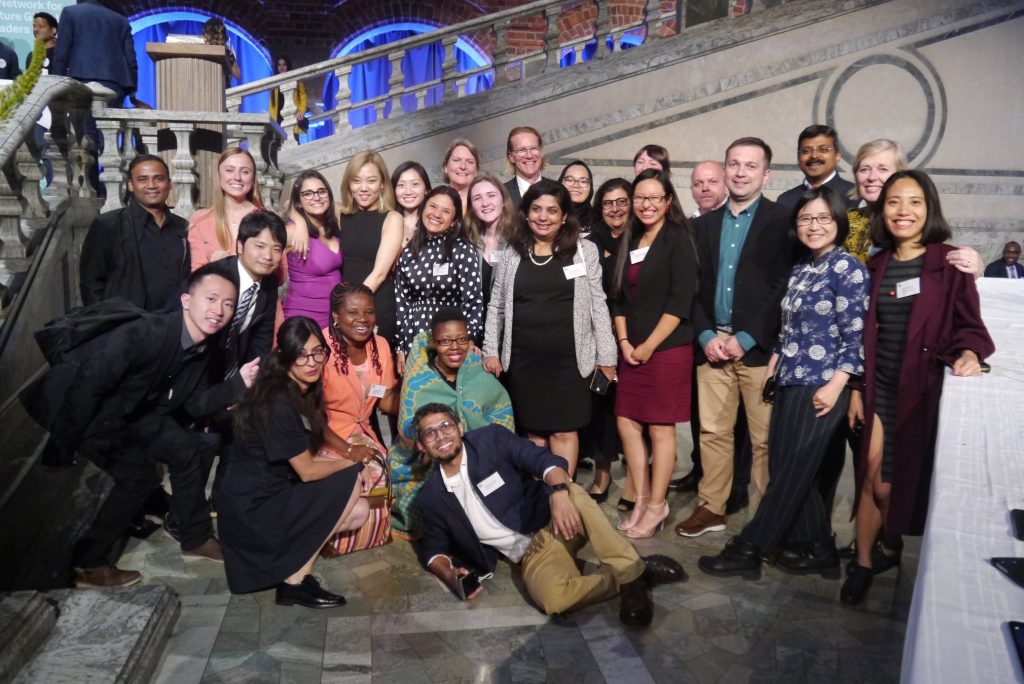 Q: Have you hosted events in your home region? What's coming up on the calendar for the Sweden Alumni Network Georgia?
Sweden Alumni Network Georgia was named the Alumni Network of the Year 2018 by the Swedish Institute. This was a great acknowledgment of all the active and hard work that our network put together last year. Among various implemented projects, I would like to highlight the awareness-raising campaign on road safety and the negative impact of plastic waste. Both these campaigns were implemented nationwide, targeting schoolchildren with specially tailored information sessions and the broader public with an animated video clip that aired on the National Broadcaster and regional TV networks. Project on Water Resources Management in Georgia became one of the winners of the global competition among alumni, and together with my fellow alumna I was invited by the Swedish Institute to attend the Nobel Week Dialogue: Water Matters Conference in Stockholm in December 2018.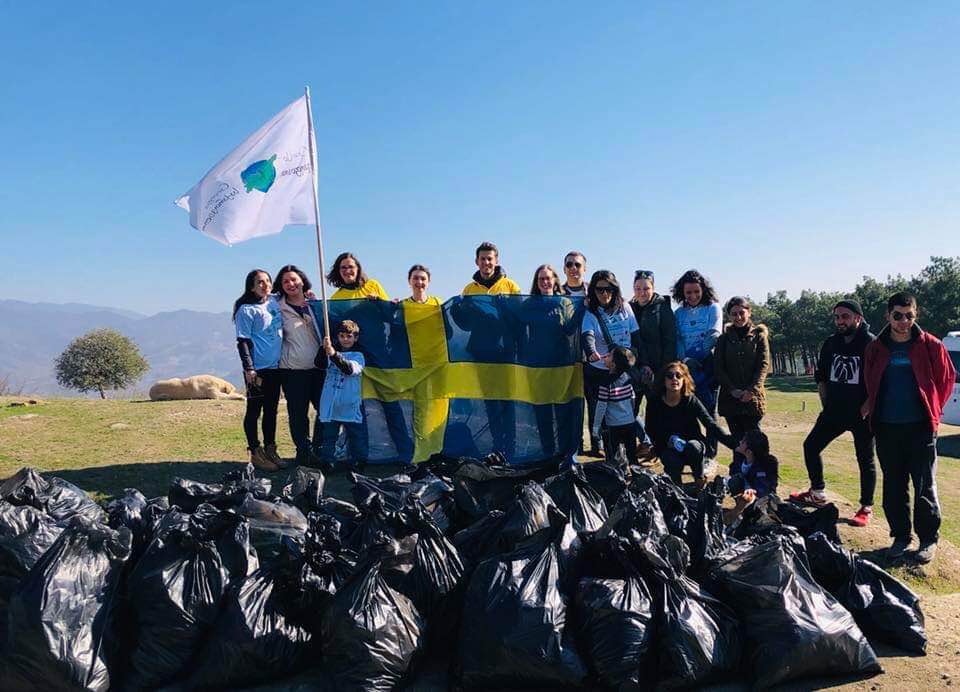 I must note that Embassy of Sweden in Tbilisi, its staff and the Ambassador are great supporters of our alumni network. They have supported us from the very beginning and take an active part in almost every activity we implement. Moreover, alumni leaders are kindly invited to events organized by the Embassy or during official visits of members of the Swedish Government to Georgia.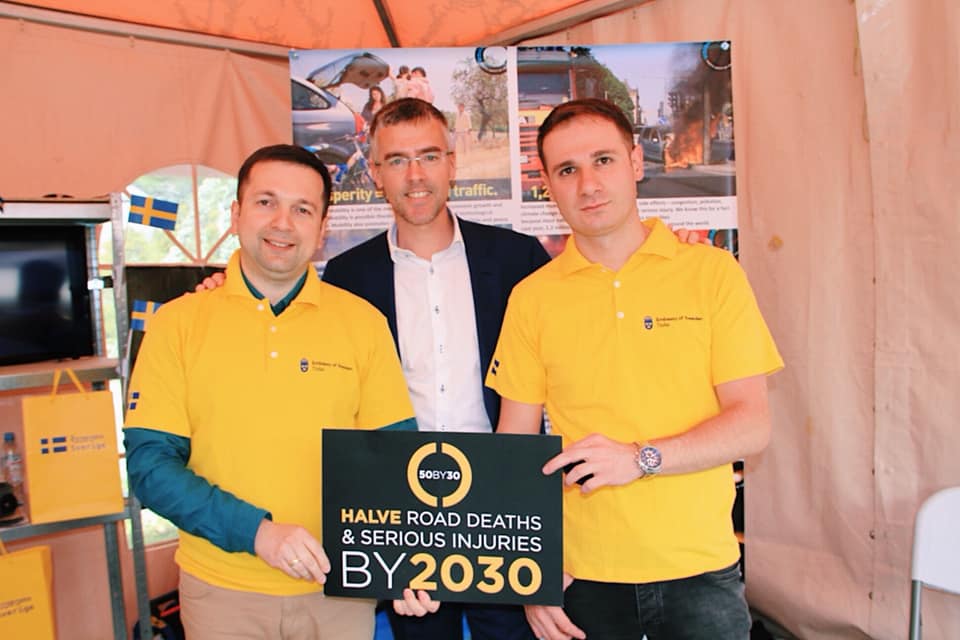 This year, the biggest event coming up on the calendar will be hosting a VISBY regional alumni leaders forum. Leaders of the alumni networks in Ukraine, Belarus, Russia, Moldova, Armenia and Azerbaijan will visit Georgia in order to share their unique experiences, learn from each other and draw up new ideas for developing cross-regional partnership projects among our national alumni networks. We are very much excited to host this forum for the 1st time and we feel grateful to the Swedish Institute for supporting this initiative.
Photos provided by Davit Mikeladze.