This fall Lund University, as the first university in Sweden (as far as we know), got a new sound identity. The sound identity was created by Johannes Dalenbäck and Christian Tellin at Mirror Music and in this interview Johannes tell us more about what a sound identity is, why it is important for an organisation to have one and where they got their inspiration for how Lund University should sound.
What is a sound identity?
Like a graphic identity describes what a company's or organisation's communication looks like a sound identity describes how the communication sounds. It's a model that gives an overview of how the communication should sound in order to be uniform and mediate the "right" feeling.
Why is it important for an organisation to have a sound identity?
Sounds and music influence us in many different ways, whether we like it or not, and by taking control over how the communication sound you can control and guide how you want your message to be perceived. To work with music is to work with emotional communication which for example can affect how one remember things and relates to an experience.
Where did you find the inspiration to Lund Universty's sound identity?
The inspiration came from workshops and interviews with co workers at Lund University. The participants told us about experiences and situations where the university is presented in different perspectives. To work from real situations and stories has been the key to create a foundation that can be translated to music.
What feelings do you want to deliver to the receivers when they hear something that comes from Lund University?
We want the music to strengthen the communication that comes from the university. What feeling the receiver should get to a large extent depends on the message the rest of the communication gives. Innovation, tradition and togetherness/belongingness/fellowship are feelings that constantly reappears in the university's communication.
Since your are both LU alumni – have you been inspired by your own time at Lund university while creating the sound identity?
We've definitely thought about our own experiences during our period of studies, especially while thinking about how we have perceived the communication from Lund University. Although, it's been important for us to let the the stories from the co workers weigh heaviest when creating the sounds because the music represent Lund University and not us personally.
What is your best memory from your time at Lund University?
There's so many lovely memories so it's hard to pick one. The trip to Paris with Malmö Academy of Music's chamber chorus and the performance of a piece by the organist Nadji Hakim is high up on the list/are two favourites.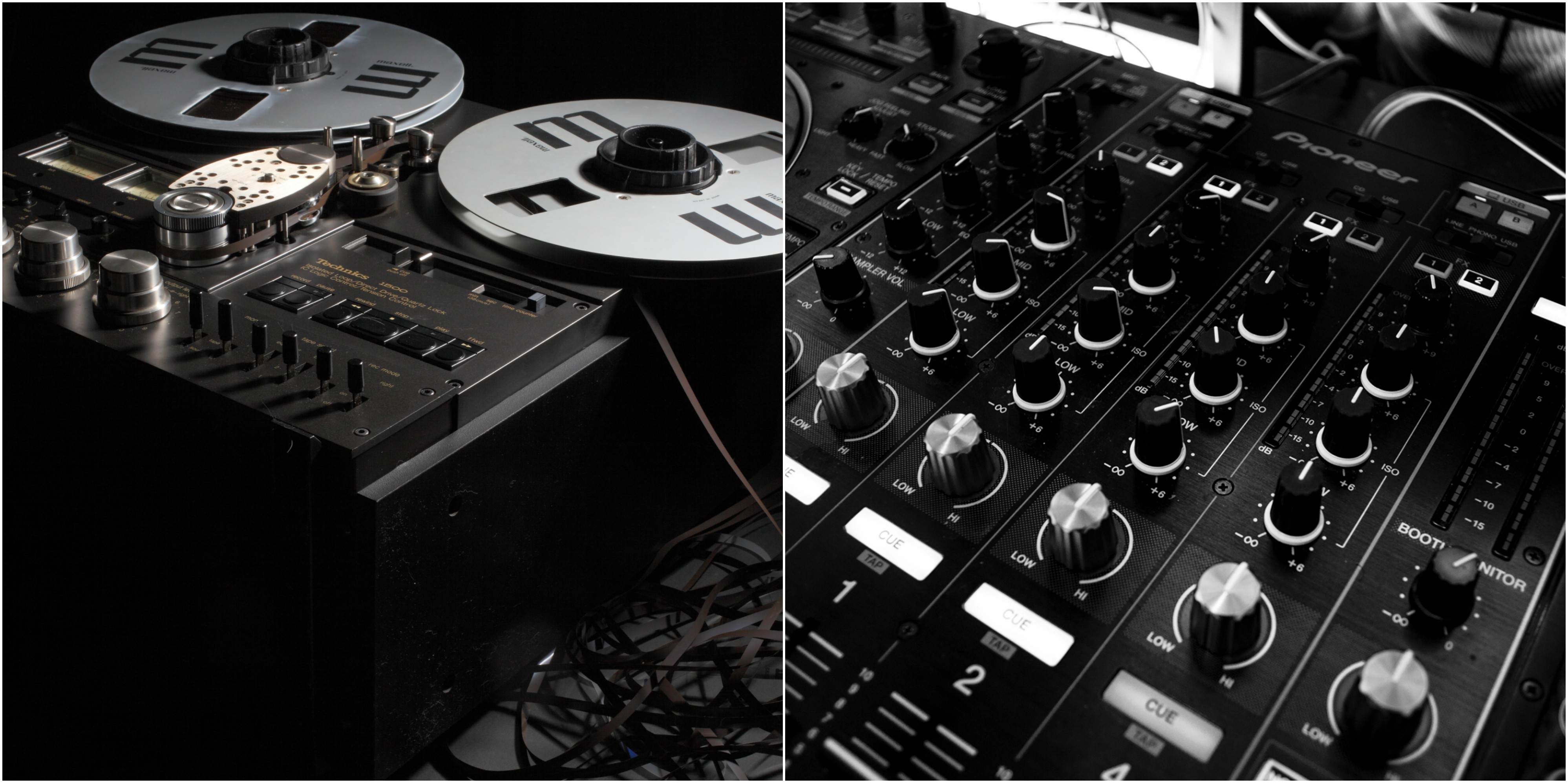 Want a taste of what Lund University sounds like? Click here to watch the presentation film about Lund University or click here to watch the Alumni Homecoming Weekend movie, both with music made by Johannes and Christian according to the sound identity.