This week we meet Omar Abbasi, who studied International Marketing & Brand Management (class of 2009) and now lives and works in Toronto, Canada.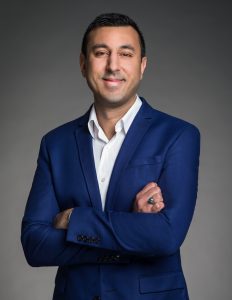 Q: You have a Master's degree in International Marketing & Brand Management from Lund University. What are you working with today, and would you say that your LU education has helped you get to where you are? If yes, in what way(s)?
I am currently the Marketing Manager at Tornado Spectral Systems and responsible for the outbound messaging and positioning of Tornado's Raman spectrometers and systems. Tornado designs and manufactures Raman spectrometers and process (PAT) systems and I work with a cross-functional team of application scientists and sales reps to create customer-facing collateral, along with various sales and marketing materials.
Lund University has played a vital role in my professional career!
I am grateful for the skills I developed during my MSc. at Lund University and what they enabled me to achieve. Working with colleagues from across the globe gave me a different perspective on how different cultures work within the business world.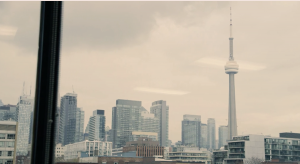 Q: What does a typical day at the office look like?
The most interesting part about this job is that there is no 'typical' day. One day I can be working on an advertisement for a scientific publication and the next day I can be screening candidates for some of our opening positions (helping to fill the human resources role). Also, because I support our sales team and global distributors, I'm the focal point for all communications and tools that generate brand awareness.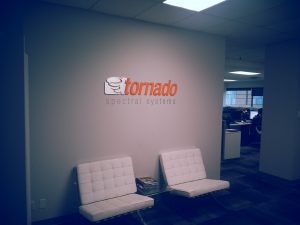 Q: Tornado Spectral Systems manufactures spectrometers and systems for Raman spectroscopy. This sounds like complex chemistry and physics to the ears of a non-scientist. Do you have additional degrees or education in this area? If not, how would you describe the learning curve at such a company where you are now managing their communications?
Raman spectroscopy is a challenging but exciting field to work in. It has taken me a long time to familiarize myself with new concepts and techniques and has been a steep, but very worthwhile, learning curve. During my first six months, it felt like I was continuously walking into a pitch-black room! While I don't have a science or chemistry background, I am fortunate to be working alongside great colleagues who always take the time to teach me new standard operating procedures or protocols, never mind how busy they are. As a result, I am now part of a team that gets to see a concept or product 1 or 2 years before they are launched in the market.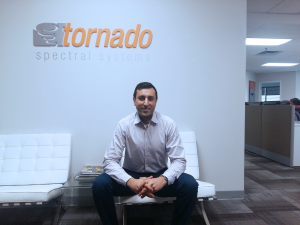 Q: It's great to hear that you have been the Team Host for Lund University for the past 3 years as a volunteer at the John Molson MBA International Case Competition. Tell us more about your role as a Team Host?
I had the great opportunity to be a part of the most prestigious MBA case competition in the world and represent Lund University in 2010, 2012, and 2015. The organizers were seeking candidates that had the ability to work within multidisciplinary teams and be exceptional listeners and communicators. I knew this would be a great opportunity to meet current business students who were taking the same professors I had during my academic year (2008-2009). As team host, I was the focal point between LU and the judges and was assigned to provide them with clear instructions on the rules of the competition and assisting them with any requirements during the preparation period. International networking at its finest!
Q: Knowing what you know now, what is one piece of advice you wish you could give to yourself when you were a student?
Nothing is permanent. I can't stress that enough. We live in a time where we believe every decision we make is super important, and that each choice is life altering. The reality is that you can always change your path. To quote Led Zeppelin:
"Yes, there are two paths you can go by
But in the long run
There's still time to change the road you're on"
Q: What's your favorite memory from your student days in Lund?
One of my favorite memories from my student days at Lund was at our first sittning. For those that don't know, a sittning is a dinner party and involves specific traditions and rules that need to be followed. One core element is singing. I'll always remember our entire class singing various songs (in English and Swedish) and the international students watching in awe. Good times.