Philanthropy Day is celebrated each year on 15 November and is a day where people across the globe highlight the importance of philanthropy, not least for our University and our society as a whole. For the second year in a row, Lund University has chosen to mark the day by thanking all those who have contributed in different ways to strengthening and developing activities. Celebrations were held digitally this year through a lecture event under the theme of "Crisis Management", in light of the pandemic.
A philanthropist is a socially engaged person who contributes their time, commitment or donations to support cultural, educational and research projects without demanding a service in return. Lund University has many connections with philanthropists who offer their support in different ways. Through philanthropy and donations to the University, research, education and other activities can be developed and give us the keys to solving the major societal challenges of our times.
Our donors include foundations, organisations, companies and private individuals, many of whom are alumni with a strong emotional connection to their Alma Mater. Each gift is significant, whether big or small. The support of our donors helps us to maintain our status as a world-class university and continue to serve as a leading agent of societal development.

To celebrate Philanthropy Day, donors and members of the public were invited to a digital lecture event under the theme of "Crisis Management", in light of the pandemic. What does the average person do when a crisis hits, and how is this reflected in the national strategy? How do we ensure that the right care is provided during a pandemic, when researchers are running a critical race against the clock? Why has fiscal and monetary policy acted as if there were a new global financial crisis rather than a pandemic? These questions and many others were answered by three prominent researchers at Lund University.
Click here to view the entire broadcast here (new window, in Swedish)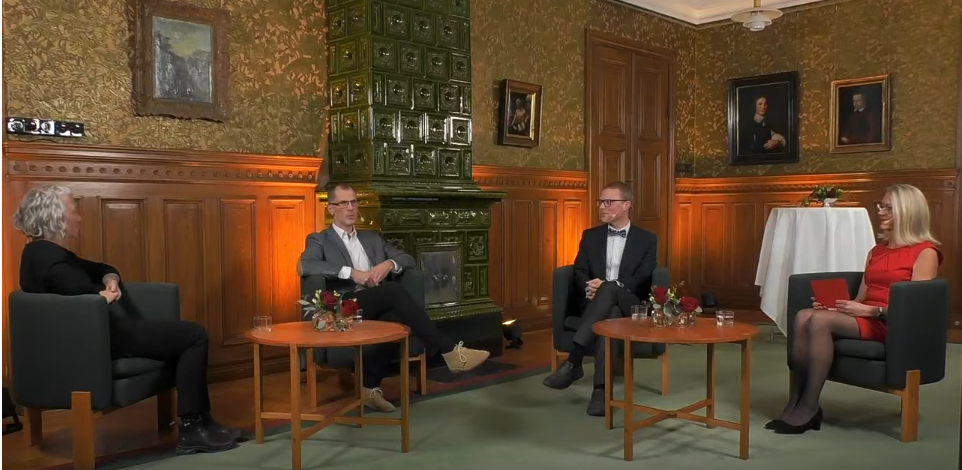 Click here (new window) if you want to find out more about how philanthropy contributes to the University's activities.
Text by Nomie Gabevik