Last week, a delegation from Lund University visited University of Zimbabwe and met with the Ambassador of Sweden, potential students as well as alumni and friends in Harare.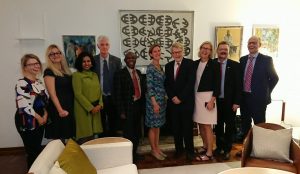 Up until a few days before going to Zimbabwe, the departure was uncertain due to the political circumstances. Luckily, the situation eventually settled and we were able to travel as planned. Lund University was the first delegation to visit University of Zimbabwe in the new era, and everyone we met was eager to collaborate. Previous sanctions had made them almost isolated for about 20 years, but now that they look forward to fruitful international collaboration.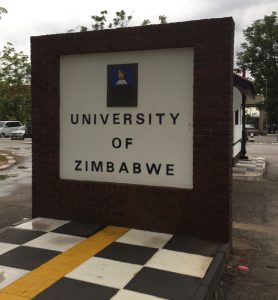 The delegation with Lund University Vice-Chancellor Prof Torbjörn von Schantz participated in the annual SANORD-conference in Victoria Falls, which was also the 10-year celebration of SANORD as well as the council meeting. SANORD (Southern African-Nordic Centre) is the prioritised university-wide network for collaboration with Southern Africa and connects universities from the Nordic countries and Southern Africa.
On 27 November, the Alumni Network organised a networking event in Harare. Margareta Nordstrand, director of the Division of External Relations at Lund University and one of the hosts of the event, shares her experiences from the evening.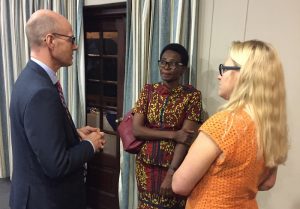 The event was held in connection to the university delegation visit to Zimbabwe and this was a great opportunity to meet with local Lund alumni and friends in Harare. The majority of alumni had either studied a master's degree or were students of commissioned education courses at Lund University. All were proud alumni who have made great use of their Lund University education.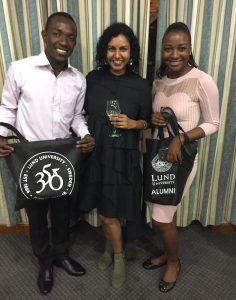 The key note speaker of the event was the Ambassador of Sweden to Zimbabwe, Sofia Calltorp, who emphasized the power and need of international relations in Zimbabwe today. It was certainly very interesting to visit Harare just a few days after the resignation of the former president Mugabe. Everyone was very happy that it had been a peaceful resignation and that the country now has an opportunity to have a new start. As a part of the new era, the interest and commitment from the rest of the world is very important and it was evident that the visit from Lund University had great symbolic value.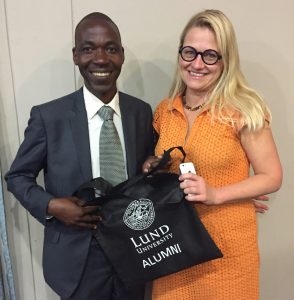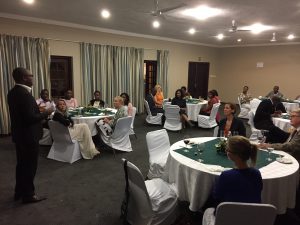 It was particularly interesting to listen to alumnus Tayson Mudarikiri who studied Sexual and Reproductive Health and Rights in Lund. His work to help vulnerable women and girls in Harare is moving and inspiring. It is at moments like this when one truly sees the effect of Lund University's vision – to be a world-class university that works to understand, explain and improve our world and the human condition.