May and June are hectic months at Lund University. Lundakarnevalen, the exam and thesis period, the doctoral conferment, graduations and the hottest month of May since the 1940's, have kept everyone involved in the academic life in Lund very busy.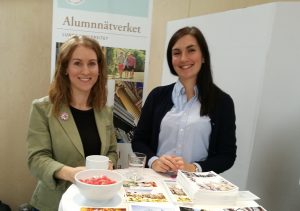 At the Alumni Office, Karen and I have been busy setting up the semester's last activities, welcoming all new alumni into the network and planning ahead for an exciting programme of events for the autumn.
On the 29th of May, we had the pleasure of meeting over 220 international students at the international summer reception. Not only did we get hear speeches from Deputy Vice Chancellor Sylvia Schwaag Serger about the importance of the UN Global Goals and from alumna Ana Devdariani about the privilege of education, but we also announced the happy winner of the My Lund University Experience Photo Contest 2018 – new alumna Tuba Kabasakal, with her lovely photo of tulips in front of the Palaestra building in Lundagård. That same week we were also delighted to meet up with 30 alumni and their children or grandchildren (and, hopefully, future students) for a creative afternoon at Skissernas Museum (Museum of Artistic Process and Public Art).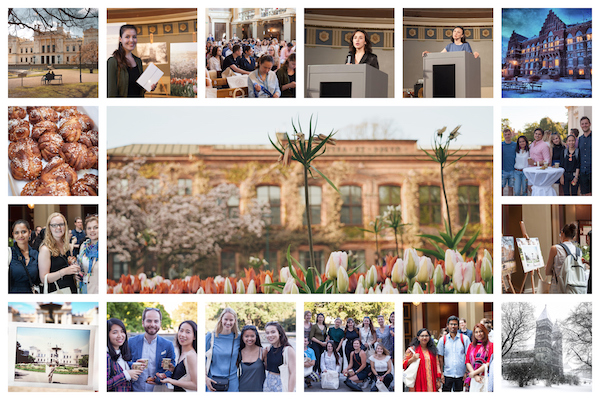 We are about to finalise the plans for next semester's exciting programme for alumni living abroad. Our global alumni events offer opportunities to reconnect (and make new connections) with fellow alumni around the world and below are some of the highlights from our programme of international alumni events this autumn 2018:
London – In a corporation with the Swedish Chamber of Commerce and the Swedish Embassy we meet and mingle with our London-based alumni in the beginning of October.
Tokyo – In connection to the 150th anniversary of Japan-Sweden diplomatic relations and the MIRAI project we organise an alumni event in Tokyo in mid-October, together with several Swedish universities.
Berlin – Living in or close to Berlin? Then you are welcome to join our alumni meet-up in Berlin in the beginning of November.
The Hague – A joint alumni event with other members of the League of European Research Universities (LERU) in October.
and more…
Make sure you get your invitation – update your alumni profile with your current city and country of residence in order to receive invitations to all events near you!
We are, of course, also setting up an interesting programme for local alumni! Stay tuned for more updates about happenings in Lund. 🙂