A town medical officer in Lund, a Danish poet and a paper manufacturer's daughter living under the same roof – it could be the start to a bad joke, however, it is actually the start of a dramatic love triangle that shook Lund during the second half of the nineteenth century. University archivist Henrik Ullstad writes about a relationship scandal that destroyed families, crushed a promising career, and had repercussions that were felt for many years thereafter.
On 7 June 1865, the Faculty of Philosophy at Lund University held a doctoral conferment ceremony. Thirty-one young men were to be presented with laurel wreaths and awarded philosophiae doctores et artium liberalium magistri. It was a significant number of doctoral graduands for the time, however, in the ceremony programme the presenter, professor of oriental languages Carl Johan Tornberg, explained that it was not due to 'a lessening of the requirements for doctoral degrees on behalf of the faculty' but rather 'the reason for the increased number of graduands should be sought in the commitment to vocational studies, which, since the application of the new degree regulations, had transformed the doctoral degree from a general humanities test of scholarship to a narrow assessment in just a few specialised subjects'.
The list of newly graduated doctoral students sounds more or less like an academic who's who from the mid-nineteenth century, including future professor and polar researcher Sven Berggren, future professor of law at Lund University Pehr Assarsson, poet Esaias Tegnér's two grandsons Esaias and Elof (of whom the former would become a member of the Swedish Academy and the latter the head of Lund University Library for many years), the future Bishop of Lund Gottfrid Billing, the writer of The Lincoln Ballad Hans Henric Hallbäck, the member of the Swedish Academy appointed in 1892 and dictionary manager Knut Fredrik Söderwall and, last but not least, future associate professor of zoology and recognised expert on lake monsters Peter Olsson. Academically and culturally prestigious surnames such as Tegnér, Schartau and Sturzen-Becker mix with the more commonplace Svensson and Göransson. Finally, on the last row of the list of graduates, is the name of one of this article's protagonists: 24-year-old Gustaf Robert Alfons Theorin.
The first town medical officer in Lund
Alfons Theorin was born in Hasslöv in southern Halland, right on the border with Skåne, on 20 August 1841. His father was the priest Carl Gustaf Lönblad Theorin (who in turn was the nephew of the famous gymnast Per Henrik Ling) and his mother was Angelique Charlotte Virgander. Alfons came to Lund in 1861 and, as Halland belonged to the diocese of Gothenburg and Halland's student nation was not founded until 1928, he became a member of Gothenburg's student nation. He completed a doctoral degree on 8 April 1865 and publically defended his thesis on 29 May of the same year, just ten days prior to the graduation ceremony. His thesis was clearly inspired by where he grew up, as it was titled Plant-geographical description of southern Halland.
Despite the topic of the thesis, Alfons did not continue on the path of botany – it was medicine instead that caught his interest. In 1873, he completed his licentiate degree in medicine with a thesis titled Om partus arte praematurus and at that time changed from Gothenburg's student nation to Skåne student nation's first (Lund) division – the reason is unknown. Two years later, in 1875, he graduated as a medical doctor with a thesis that interestingly was also called Om partus arte praematurus, and entered the profession as first town medical officer in Lund.
Married with three children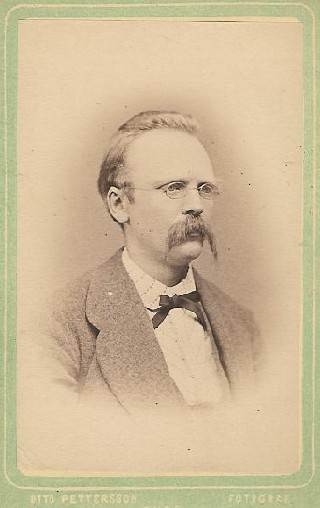 Theorin's future now looked bright. He had two doctoral degrees under his belt and a prestigious position as town medical officer. He had also been successful in his private life; in 1869, he had married Elise Gustafsson and together they had three children, sons Carl Gustaf Axel and Per Henrik Fredrik Leonard, and daughter Maria Christina Charlotta. However, soon events in another country would put an end to his success and bring misfortune upon the young doctor.
In the same year as Theorin was presented with his laurel wreath, a nineteen-year-old Danish young man graduated from school in Copenhagen. His grades were not particularly appealing, but the young man had always been more inclined to write poetry and paint than to complete his homework. His name was Holger Henrik Herholdt Drachmann.
Holger and Polly
Holger Drachmann, born in 1846 in Copenhagen as the son of a naval medical officer, lived a fraught life with many ups and downs. In early childhood, according to his sister, he did not do much other than 'eat and sleep and only woke up from this vegetative state when there was an opportunity for a fistfight', a path he continued to follow during his short time as a student at the University of Copenhagen – including being banned from the students' association due to an offensive letter to the board. He soon left the University of Copenhagen and instead started studying to become a marine painter at the Academy of Fine Art, a qualification that he did not obtain due to conflicts with the academy's management.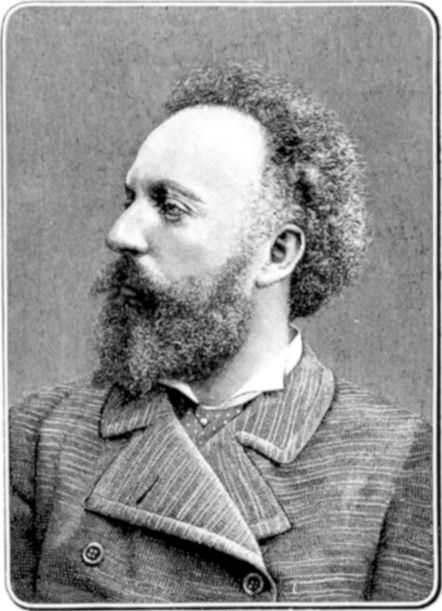 Instead, the young artist moved to Bornholm to paint, where he also soon became engaged to sixteen-year-old Vilhelmine Erichsen. They married in 1871. At the same time, Holger Drachmann began to focus on poetry, embracing Georg Brandes and the radical left. His choice of subject, however, made him unpopular among the bourgeoisie, and his paintings started to be difficult to sell. The declining financial situation led to a strain, at first, on his relationship with Vilhelmine and ultimately its collapse after their only child – a daughter – was born in November 1874.
The separation from his wife affected Drachmann greatly, who spent nearly 18 months drifting around Europe. When he returned to Denmark in 1876, he resumed an adolescent holiday romance: Polly Culmsee, married name Thalbitzer. Polly was the daughter of a paper manufacturer who had two small children with her husband with whom she was living in an unhappy marriage. Holger's and Polly's rekindled relationship blossomed quickly into passionate love and 'in the deep forests on the banks of Lake Esrom, he swore his eternal love to her", as Drachmann's biographer Lauritz Nielsen put it.
The sister would have to do
However, the 'eternal love' was soon tarnished when Drachmann – convinced of the unsustainability of the situation – travelled abroad and met Polly's sister Emmy Culmsee in Hamburg. In the absence of Polly, the sister would have to do, and Nielsen dryly states that Drachmann 'unscrupulously toyed with the young girl's feelings'. The situation was soon complicated when Drachmann received the news that Polly was pregnant with his child, and he quickly travelled back to Denmark and began to make plans with Polly; as soon as the baby was born and she had recovered they would each apply for a divorce, flee abroad and from there await the dissolution of their respective marriages.
Their daughter Gerda was born in June 1877. Unfortunately for Drachmann, Polly's husband was basically the only one who did not realise how it all fitted together, and to avoid small town gossip, the poet travelled abroad again. Without Drachmann, Polly succumbed and told her husband the whole story in January 1878, and he forgave her. However, Drachmann was not easily deterred, instead, he hastily returned to Denmark, convinced Polly yet again to follow him, and they fled the country in February with the intention to travel to Paris.
However, they did not make it to Paris. The scandal broke out immediately, and Polly's already weak health faltered, making a longer journey impossible. Instead, they settled with their small family in Sweden so Polly could access medical care until she was strong enough to travel abroad. The city in Sweden where they ended up was none less than Lund, and as Polly needed medical care, Holger Drachmann looked up a Swedish doctor whom he had met once at a scientific research meeting in Copenhagen: the town medical officer Alfons Theorin.
On 12 March 1878, Drachmann wrote to his friend Otto Borchsenius about Polly's state of health that 'A friend of mine here, Dr. Theorin […] says that the disease (an internal disorder) could be long-lasting. Therefore, I am forced to stay here for the time being and divide my time between my work as an author and that of a nurse', and for barely a month, Drachmann and Theorin kept watch over Polly and her daughter.
Living with the Lund doctor
However, in April, the scandal and caring for Polly started to weigh on Drachmann. On 4 April he wrote to Frederik Hendriksen that 'my friend, Dr. Theorin here, who knows about my circumstances, has been concerned for my wellbeing, as my sleep and appetite are so disturbed that it is I who is being watched over, I am the one who needs morphine to be able to sleep'. The poet was still in the middle of an upsetting divorce from his first wife, the Danish cultural establishment turned its back on him, and to take care of an ill lover and a small child ('illness, relocation, nursing and childcare nonsense', as Drachmann put it) could not have contributed to his wellbeing. From at first only being Polly's doctor, Theorin thus ended up caring for both her and her lover's health, and soon both Drachmann and his lover were living with the Lund doctor.
Toward the end of April, Drachmann's health had improved to the point that he could work – something which was encouraged by Theorin; 'write, or lose your mind!' he was to have said according to the aforementioned letter from 4 April – and so the Danish writer left his lover and daughter in the care of Theorin to travel to Paris to write a newspaper article on the World's Fair taking place there. During his absence, however, the relationship between the married town medical officer Theorin and his patient deepened and they fell in love with each other.
As soon as the deceived writer found out about the developments in Lund, he travelled home but by then Polly and doctor Theorin had already fled the city. Accompanied by his brother-in-law Nils Juel-Hansen, Drachmann pursued the fleeing couple, catching up with them in Oslo, and eventually managed to convince Polly to follow him back to Denmark. However, their happiness was short-lived, and in August, Polly ultimately left Drachmann to live with Theorin.
Despite his newfound luck in love, Theorin's situation was now anything other than enviable. He had left his wife and three children to enter into an adulterous love triangle, and it should have been clear to the 37-year-old doctor that his situation in Lund was unsustainable and that his reputation in the city of learning was unlikely to recover. Therefore, by the end of June, he resigned from his position as town medical officer. Instead, he applied for the position as provincial medical officer in Sveg, far from the scandal's epicentre in Lund. Alfons's and Polly's time in Sveg would, however, be short; they had two children (Charles Holger Waldemar Alphons in 1879 and Signe in 1881), however, Alfons died on 27 January 1881, just days after Signe's birth.
So what happened next?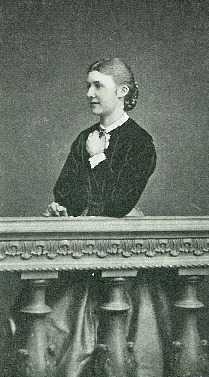 So what happened next? Drachmann, true to form, fled to Hamburg and resumed his relationship with Polly's sister Emmy. For unknown reasons, she was not concerned about his relationship with her sister, and on the contrary, as his divorce had been finalised, became his wife. They adopted his and Polly's daughter Gerda and had additional children, but Drachmann abandoned her in 1892 in favour of a Swedish singer. After the relationship with the singer ended and he had divorced Emmy, he entered into his third marriage in 1903. In time, there was an increased appreciation for his poetry in his home country, and when he died of pneumonia on 14 January 1908, he was considered one of Denmark's greatest poets. The encyclopaedia Nordisk familjebok describes his work in admiring but ambivalent terms:
The Danish language has rarely sounded stronger, flowed more beautifully, drawn broader lines and sounded more popularly national than from D's lyre. However, dissonances are not uncommon. This is because the poet lacks the essential characteristic of educated taste, which means the most wonderful stanza may unexpectedly be disfigured by a platitude.
Polly went on to marry the insurance director Per Isac Gårdlund in Stockholm, with whom she had another two children before she died on 8 May 1900. Her and Theorin's daughter, Signe Bergner-Alm, has certain notoriety today as a traveller to China and feminist campaigner, and a book – Flickebarnet Signe – has been published about her childhood. Theorin's and Polly's son Waldemar Gårdlund (who took his adoptive father's surname) followed in his biological father's footsteps and became a doctor – perhaps most known for founding the Socialmedicinsk tidskrift (Journal of Social Medicine) – and through his son, the professor of international economics Torsten Gårdlund, the family returned to the university at which his grandfather had once defended his doctoral thesis on the flora of southern Halland.
The scandal's tragic consequence
However, the Theorin, Drachmann and Culmsee affair had one final tragic consequence. Theorin's wife Elise died not long after Alfons, on 21 May 1881, and her child was taken care of by relatives. Their son Per Henrik Fredrik Leonard was sent to school in Skara. On Good Friday 1893, he stole 188 kronor from the rectory in Skara and started a fire in a wastepaper basket to cover up the crime. Despite it initially seeming he would get away with the robbery – including a reward of 10 kronor for his great work with the fire extinguisher in putting out the fire! – he was exposed by his newly acquired and, certainly for a school student, atypical access to money. He gave in, confessed and was sentenced to 3.5 years of hard labour, which he served at Malmö Castle. Following his release in February 1896 'school boy Theorin' continued on his path of crime, however, now as a fraudster under the name 'Baron Thamm'. In August 1896, he was again sentenced to prison, but in November of the same year, with the assistance of relatives, he was able to leave the country as a sailor with the destination Transvaal.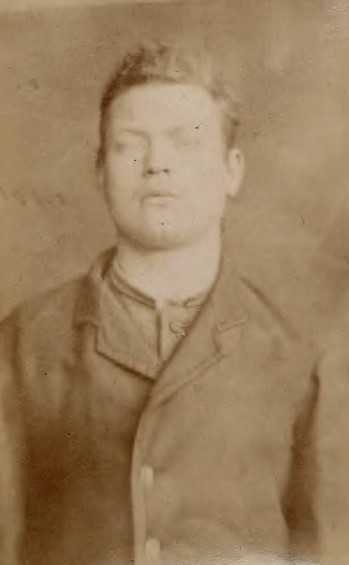 Here, the story of the sad relationship scandal reaches its end. It had crushed a promising medical career and two marriages, broken up two families in two countries, led to two (it may be assumed) early deaths, and driven a young man into a life of crime. In another world, the name Theorin would perhaps have been one of the great societal and academic surnames which otherwise fill the list of doctoral graduands in 1865. Now it is a mere footnote at the end of the list. Perhaps the scope of the scandal is best summarised through the Lund Gazette's tough but perhaps fair obituary for the doctor of philosophy and medicine, Doctor Gustaf Robert Alfons Theorin:
The life, now come to an end, initially showed great promises, to the extent that promises can be based on a youthful bravery and restless aspiration to reach the goals set in life. However, when the time came for the promises to be fulfilled and the fruits collected, an element of unruly ambition and nervous activity became apparent, casting almost all consideration aside. Unfortunately, there was soon reason for accusation, and so a career that initially ahd seemed so unusually bright was darkened less by adverse external circumstances than a lack of recognition of life's duties and an overestimation of one's power. However, despite the progression of this life story it brings with it a lesson in the form of an 'attention!' and a warning. The temptations from within are sometimes stronger than those which are external. However – may we hope, that the judgement from Him who is the only one to judge, will be milder than the final words among those who still walk here and for whom it is seemingly difficult to now find the veil of reconciliation, which is otherwise readily thrown over a life journey that has reached its end.
Henrik Ullstad
Archivist at the University Archives
The author would like to express his thanks to archivist Robert Iwenstam for his kind assistance in producing archive documents, and to Lukas Sjöström and Fredrik Tersmeden for their excellent contributions as proofreaders. The author also stands in great debt to the journal Byahornet, which in issue 2 2012 contained the article 'A lost school boy's rampaging in Skåne 1896', in which he first got wind of the scandal in question.