What will the cities of the future look like? How do our personal choices affect the climate? How do we steer a path towards a sustainable future? The climate and the prerequisites for a sustainable world for future generations are highly topical issues. At Lund University, we conduct world-leading research that tackles some of the biggest societal challenges of our time.
This week the Sustainability Week, Hållbarhetsveckan, runs from 8 April to 13 April. The week is a yearly event in collaboration between the University, the city and other organisations. Every Sustainability Week has its own theme and this year the organisers have chosen to focus on the underlying ambitions of Agenda 2030 with the theme Transforming our World.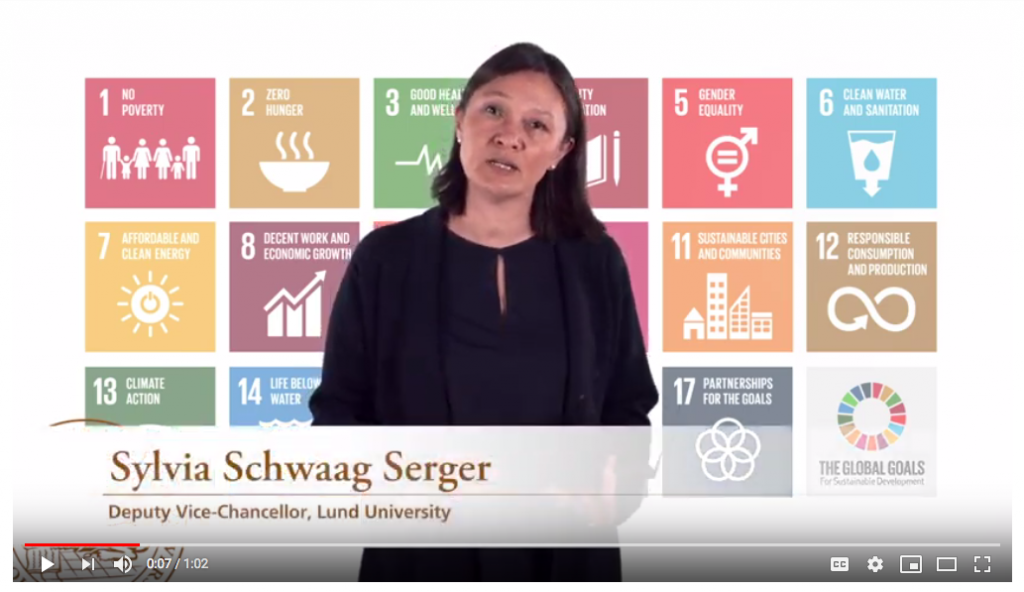 Listen to what our deputy vice-chancellor Sylvia Schwaag Serger has to say about the theme.
Sharing cities
Monday morning and the Sustainability Week kicks off with a seminar on Sharing cities: Business Models and Behavioural Economics, a seminar hosted by the International Institute for Industrial (IIIEE) and Urban Arena at Lund University. Lund University is part of the collaboration Sharing Cities Sweden, a program that aims to put Sweden on the map as a country that actively works with the sharing economy in cities. The objectives of the programme are to develop world-leading test-beds for the sharing economy in Stockholm, Gothenburg, Malmö and Umeå.

The seminar will be covered by the IIIEE podcast Advancing Sustainable Solutions, available on ex Spotify, Apple Podcasts and SoundCloub. Read more here.
Learn more about the Sustainability Week 2019
Take the opportunity to learn more about what society and you can do for a sustainable world at the events during the Sustainability Week 2019, 8-13 April. Hållbarhetsveckan 2019: Transforming our world
Work at the Agenda 2030 Graduate School at Lund University
Do you want to contribute to reaching the global goals for sustainable development? Apply for the new Agenda 2030 Graduate School positions at Lund University today! Read more here.