The acting director of Skissernas Museum and alumna, Annie Lindberg, is in charge of the Lund University Art Collection and told us about how it came to be. In this post you can also read about it and look at some of her favourite art pieces from the collection.
The Lund University Art Collection is just as old as the University itself. Actually, it's even older, since the first drawings date back to the 16th century. Traditionally all principals, professors and kings were painted at the University, and in 1772 the first designated art master was hired. The art master was a painter, whose job was to teach drawing. The reason that drawing was a part of education was due to the fact that, during these times, the students were fostered in to a certain class, where not only classical schoolwork was taught, but also fencing, etiquette and holding conversations. Besides that, the art master held private lessons for students as well as public lectures, to which even farmers were invited. This was long before the camera, so the art master often created the illustrations for scientific publications. And of course, he also painted many of the portraits of royals and professors, which are a part of the Lund University Art Collection today. He would paint original portraits, but also copy other artists' portraits of, for example, the king. It wasn't until the 1860s that the university started thinking about creating an official art collection, in order for students to learn about different art styles and how to copy them.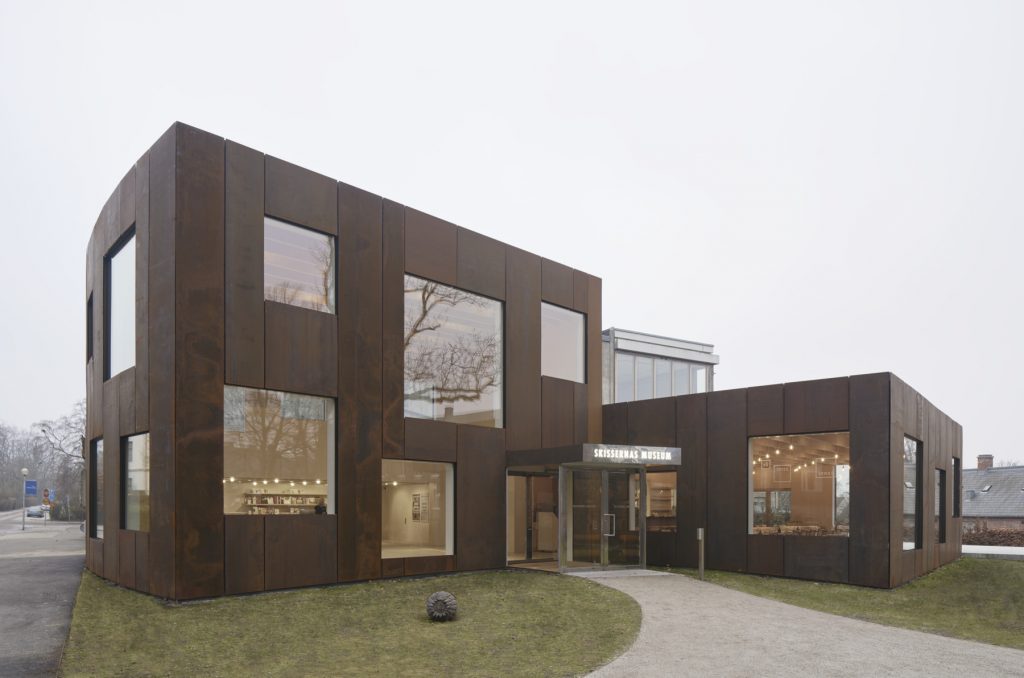 Annie considers the art collection to be the visual memory of the University because it shows who worked there and what type of art was considered important at the time. It works as a compliment to the written documentation. In the most recent years, the University actively started buying art for the collection and people would donate as well. Therefore, not everything is directly linked to Lund University. But nevertheless, it tells us what focus and aesthetic values existed at certain times in history. Since the collection was for the students, it also tells what the University wanted the students to see and learn about. After the 1860s, the collection was a part of the art history department. When the main University building was built in the late 1900th century, they made a gallery on the third floor, with a ceiling window, to properly display the art. Thus, the student-driven art association, Pictura, was born.
Today, the art collection is managed by Skissernas Museum and the pieces are currently hanging all over the University. Annie's vision for the art collection is that in the future it will become an open gallery again, available for students and researchers. It would not completely open, but available so that people can book visits and students can be a part of it. Hopefully, the art pieces can hang in the main University building again once it's renovation is complete.
Some of Annie's favourites from the Lund University Art Collection
Tedrinkaren, Tea drinker 1970. Ola Billgren (1940-2001). "He painted very photo-realistic images during the 60s and 70s. It was often from inside apartments and of people who either look away or stare straight at you. His art is often melancholic and heavy-hearted."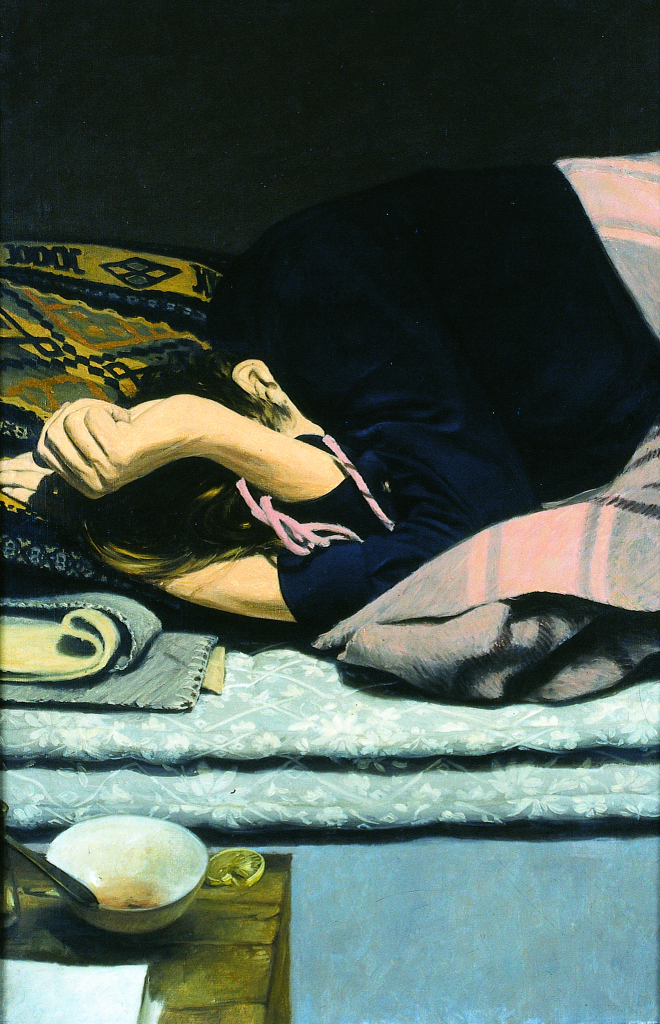 Stilleben, Still life 1926. Agda Holst (1886-1976). "It's the only painting we have from her and it doesn't really do her justice. She has also painted many cityscapes and portraits, which are lovely. I chose her because she is not that well known by everybody. She was born in Kristianstad and lived her whole life there. She did, however, travel and study in Paris, where she came into contact with the international art scene."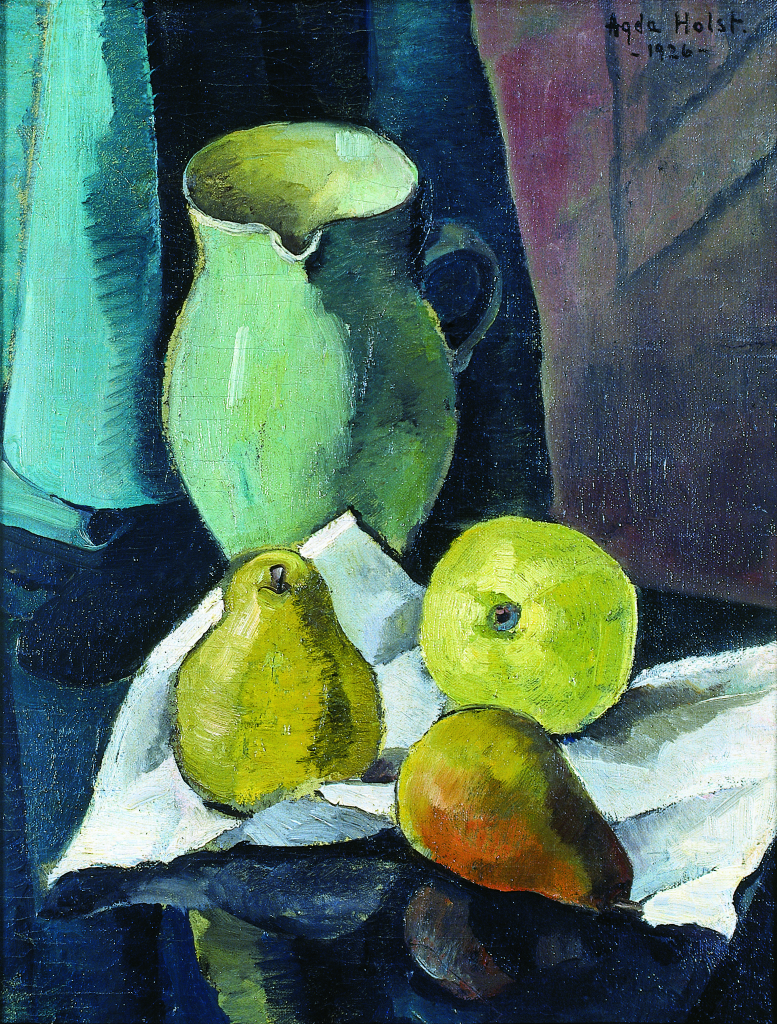 Haremsdam, Harem Woman 1871. Elisabeth Jerrichau Baumann (1819-1881). "She was a Polish-Danish artist. A typical trait of her paintings is that they are very dreamy and have an incredible color scale and lighting. She had troubles establishing in Denmark because she was very controversial, as both a painter and a woman.
Women were often forced to choose between marriage and a career. She did not stop painting when she get married and became a mother nor did it stop her from travelling around the world. Today she has gotten the restitution from Denmark that she deserved."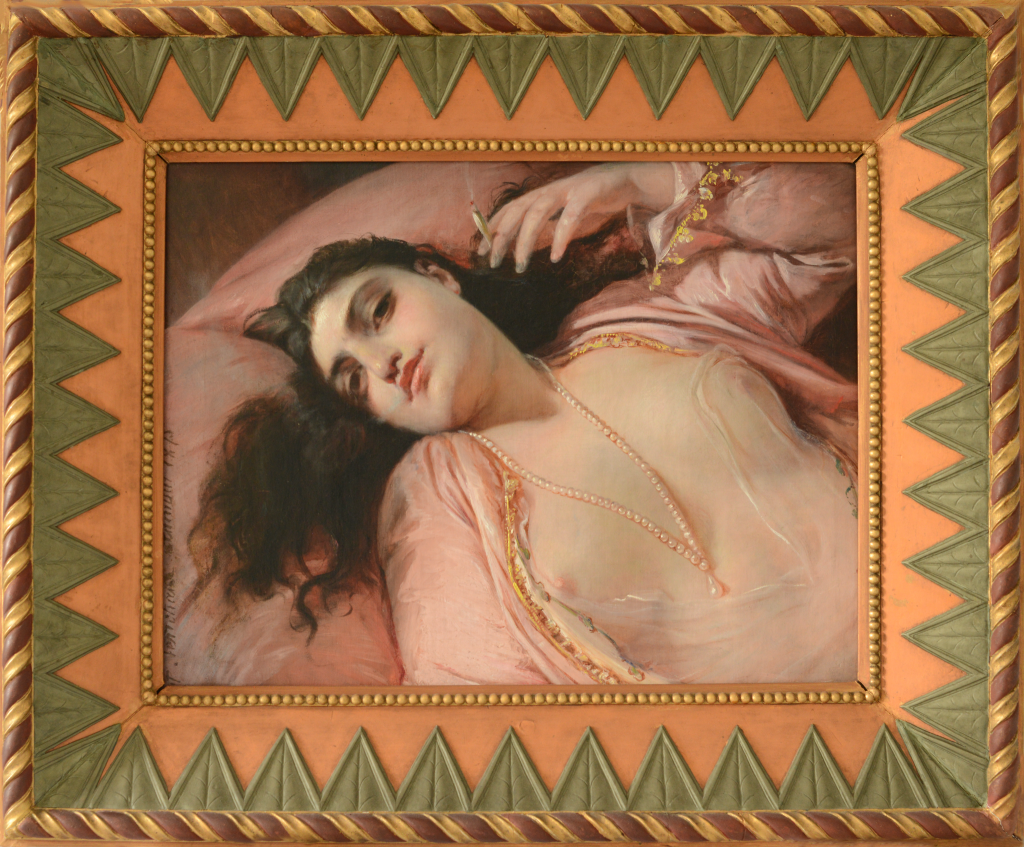 På var sida, On each side 1993. Lena Cronqvist (1938-). "She was born in the 30s. Her work typically deals with themes such as motherhood, childhood and death. The pictures are quite terrifying and she often uses her own face, as well as references to classical art history like the Madonna and child. She isn't afraid to portray children and girls rather grotesquely, instead of in sweet and innocent way."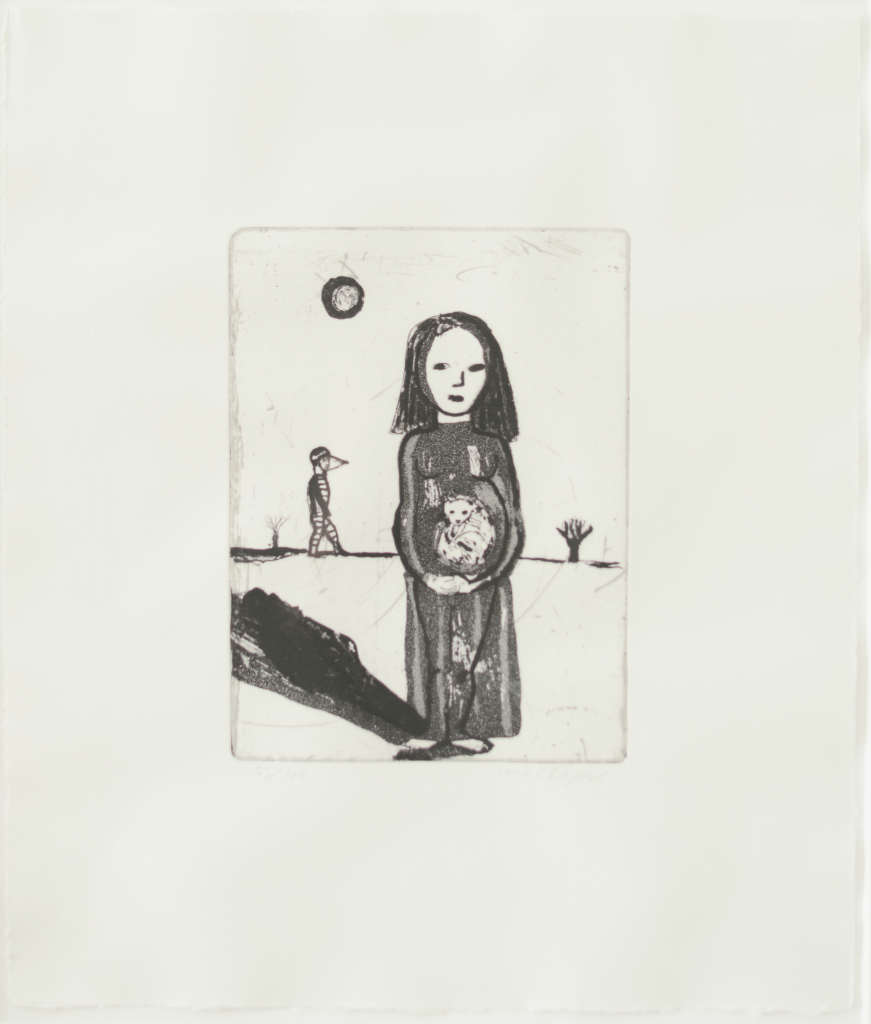 Kamraterna, Comrades 1912, Tåget till Mölle, Train to Mölle 1918 and Självporträtt, Self portrait 1957. Johan Johansson (1879-1951). "He was based in Lund and had a studio at Clemenstorget. I chose his work because I'm very fond of the colour scale. There is something restful in the art, but still a very vigorous painting style, and there is a luster to it, which I am fond of. It's almost like it's glowing from the inside."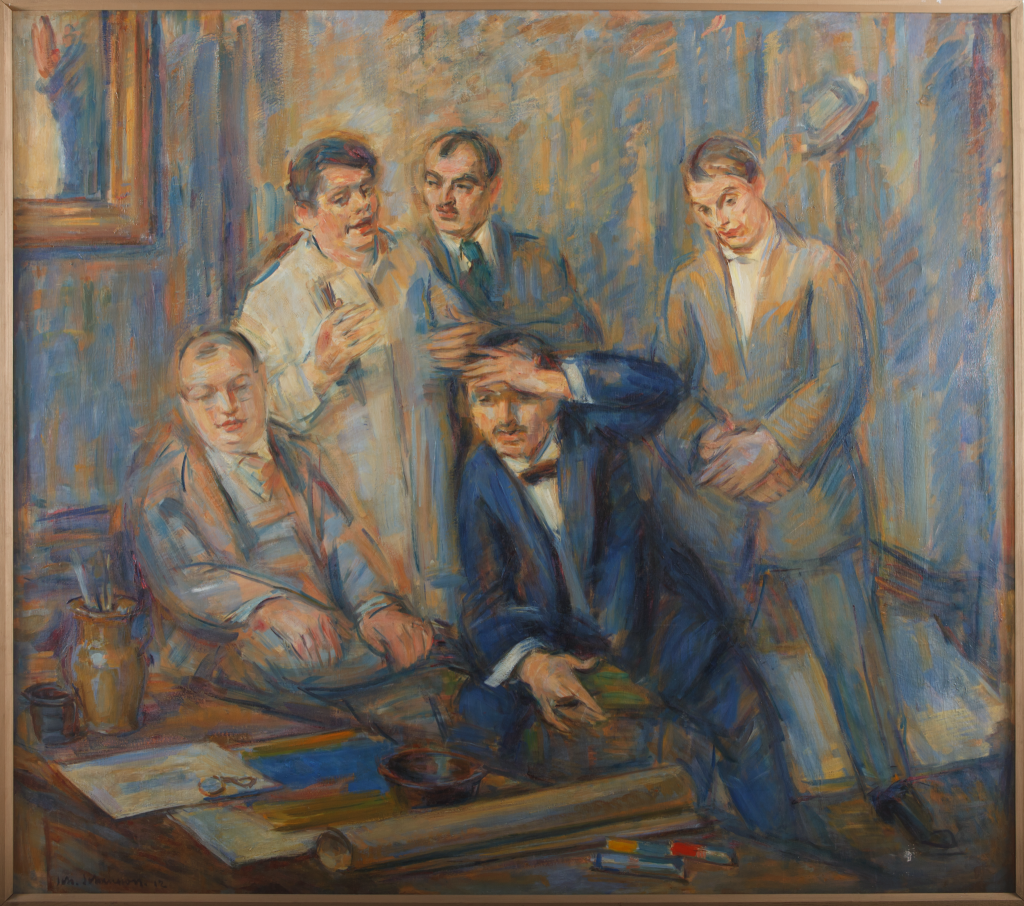 Cilia, väverskan, Celia weaver 1937 Tora Vega Holmström (1880-1967). "She was also based in Skåne around the same time as Johan Johansson. They were both in the same circles, which you can kind of see, because of the colours and the abstract painting."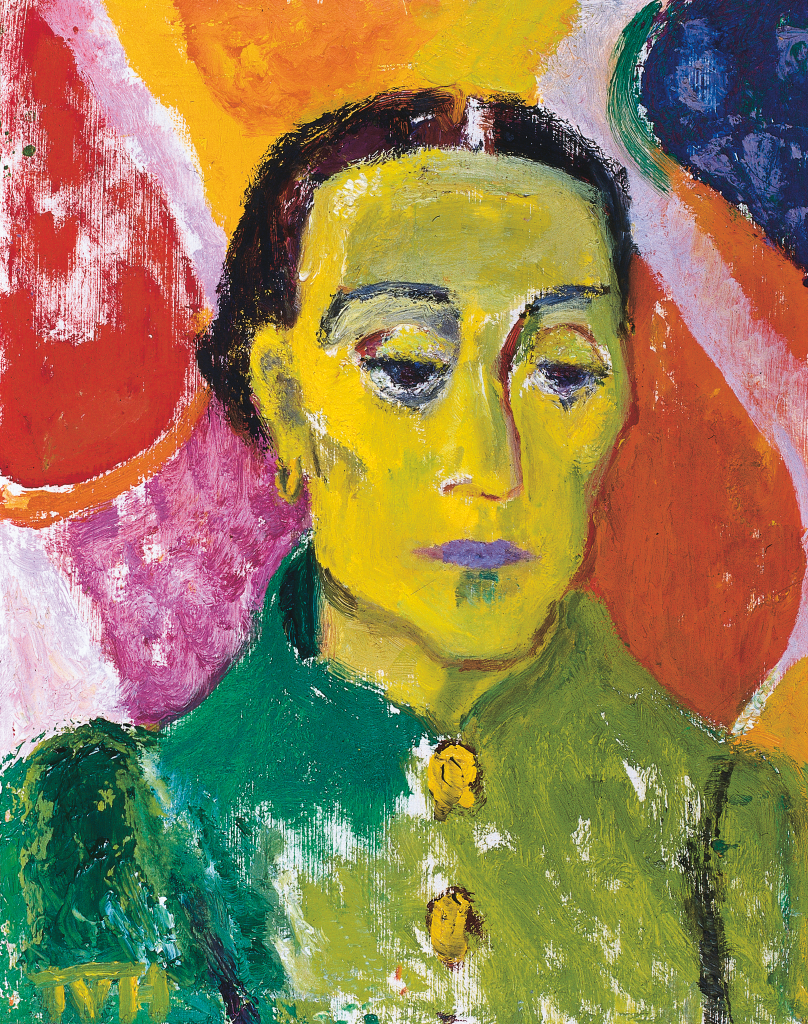 Thank you, Annie, for sharing some of your favourites with us!


You can read more about Annie Lindberg in our Q&A with her, and you can read a bit more about the Lund University Art Collection by clicking here for English or here for Swedish.