On 15 November the President of Italy, His Excellency Sergio Mattarella, visited Lund University. The event was also attended by his daughter, Laura Mattarella, and the Swedish King and Queen, His Majesty King Carl XVI Gustaf and Her Majesty Queen Silvia. The visit to Lund and to Lund University marked the final day of the Italian President's three-day official visit to Sweden.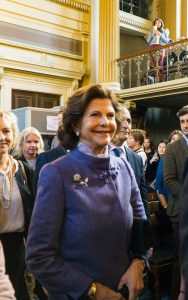 Upon their arrival in Lund, the guests were shown around the European Spallation Source (ESS) research facility, which is in the northern part of Lund. Italy is one of the 13 member nations of the European Spallation Source ERIC and has contributed and invested in ESS. After the visit, Lund University welcomed His Excellency, his daughter, and the King and Queen of Sweden to the Main University Building, where the auditorium was full of eager students awaiting what the President had to say on the topic of "Sweden, Italy, Europe: together for the future".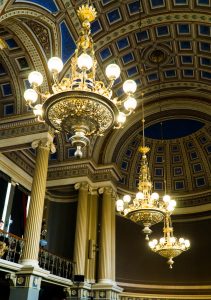 The speech touched upon many important subjects, such as the history of Europe, the importance of the European Union and the importance of higher education, in the form of universities. Mattarella began his speech by giving thanks to the Swedish Royal Family, for welcoming him, his daughter and the whole Italian delegation so warmly. He continued by speaking about the history of Europe, from the First World War to the Second, which ultimately led to the creation of the European Union."The idea that we should promote unity to grow together, beginning on resources such as coal and steel, which had before been reasons for war".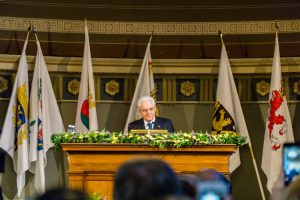 Mattarella spoke about the contribution of the Kingdom of Sweden to the European Union and in fostering knowledge through academic and research-based institutions, such as Lund University. The role of the European Union, Mattarella said, is not to be a mere customs union, nor a business committee, but rather an economic power which should guard the free movement of people. To protect the citizens always and everywhere. To be an active part of the society of our lives, from equal pay for equal jobs in the labour market to the role of universities.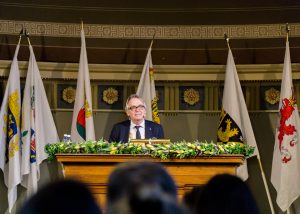 The President encouraged the students in the auditorium, the Erasmus generation, to embrace academia. To continue to travel, to study, to learn more about other peoples' cultures, languages and dreams. "Dear sons and daughters of Dante, Goethe and Strindberg, the notion of time and space have changed radically", Mattarella said, "we should embrace the knowledge we learn and use it to make the world a better place, for the world, ourselves and the generations after".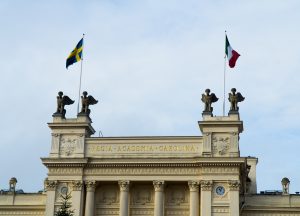 Sources:
https://www.regeringen.se/pressmeddelanden/2018/11/forskningsministern-deltar-i-besok-till-ess-och-lunds-universitet-i-samband-med-statsbesoket-fran-italien/