Lunch with a Pro is a networking lunch organized by the Alumni Network at Lund University, Helsingborgs stad and Campus Vänner. We invite alumni from the education areas strategic communication, service management, engineering, social work studies or fashion studies to share their lunch hour with curious students who wants to know more about work-life and what their education can lead to in the future. It's a great opportunity to meet new, inspiring people, broaden your network and create valuable contacts for the future.
Time: 21 November 12:00-13:30
Place: Mindpark, Penthouse E7, Helsingborg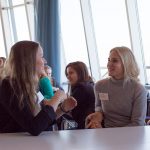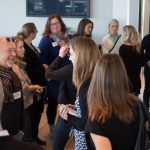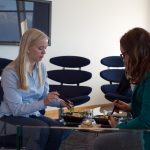 Interested?
Contact the alumni office at johanna.holmberg@er.lu.se or sign up using this link.
Still a student?
Read more about the event and find the registration link for students on our Facebook-event here.
Please note that this event will be held in Swedish.