A decade ago the first international students received the Lund University Global Scholarship (LUGS), a selective, merit-based, scholarship recognising top academic students from all around the world. To celebrate the 10th anniversary of "LUGS", we decided to reconnect with its alumni and ask what they are up to today.
First in this series we meet with Cynthia Andriani who graduated from the master's degree programme in Food Technology and Nutrition from LTH in 2020. Cynthia is an alumna who describes herself as people-loving problemsolver with a passion for sustainable foods (and Swedish sandwiches).
Hi Cynthia! What have you been up to since your graduation?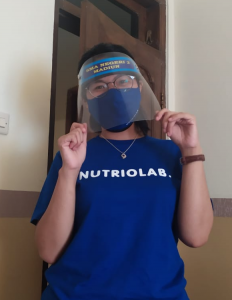 I directly jumped into professional life just a week before my thesis defense. I was working for Tetra Pak Packaging Solutions AB, Sweden as a Food System Integrator. During that time, I got an opportunity to be the youngest speaker for one of their global webinars about rheology. At the beginning of April, I went back to my home country (Indonesia) and currently working as a Food Technology lecturer while working on my start-up, called Nutriolab (Food Consultancy Service through an online platform). As a multitasking person that loves to work with people, I also become a part-time Food Safety specialist at NSF International.
Today you work as a lecturer and are the founder of the business Nutriolab in Indonesia. Can you tell us more about the work you do?
Well, working as a lecturer is very dynamic. And for me, Nutriolab is a tool to apply the knowledge or theory from the scientific world (university) into the practical: where the science could meet the NEEDS. Being a lecturer teaches me to be an agile and multitask person: working with students, peers, government, researchers. While in Nutriolab, I could feel and touch the ground by listening to clients, mainly food startups, about their problems. It challenges me to be a problem-solver and strategic thinker.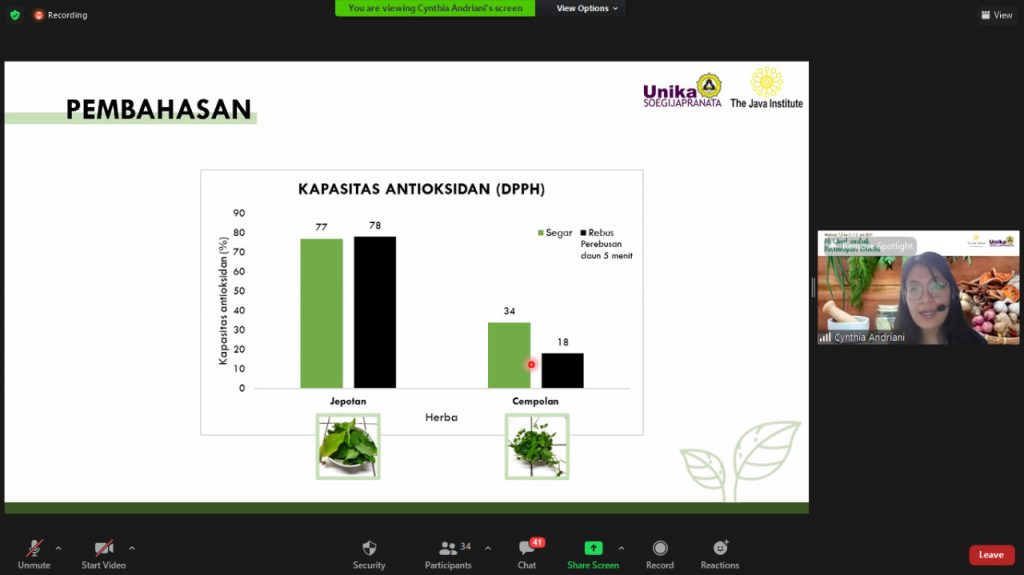 If you could look 20 years into the future, what do you see in terms of sustainable food and nutrition? What are the challenges we will have to meet?
Our future challenge will be feeding the world nutritious and sustainable food production. Nowadays, people start thinking about the impact of the food they consume either for their bodies or on the environment. Therefore, food science nowadays is not only about the food itself, but also about the WHY and HOW it is produced. The story behind food making plays an important role and defines the value of the food itself. Therefore, as food scientists, we have a big responsibility to overcome those challenges. Because being a food scientist is not about knowledge but about the impacts we can make on our surroundings.
How have your education from Lund University and your time in Sweden been beneficial in your work?
Of course, studying in Sweden has opened my eyes to be Cynthia like today. That life is not only about us but also about people. I prefer to build a super team instead of being a superman. I love the collaborative learning style with a lot of group works and projects. It shapes me to be a great team player. One more thing, in Sweden I learned to be kind to myself by having a work-life balance through routine fika, student life activities, being a family person, etc. Sweden has taught me about having freedom with responsibility and respect, also to appreciate small things just like Swedes appreciate the sun. Tack Sverige! I will never forget Swedish value: LAGOM (just enough, not too much and not too little).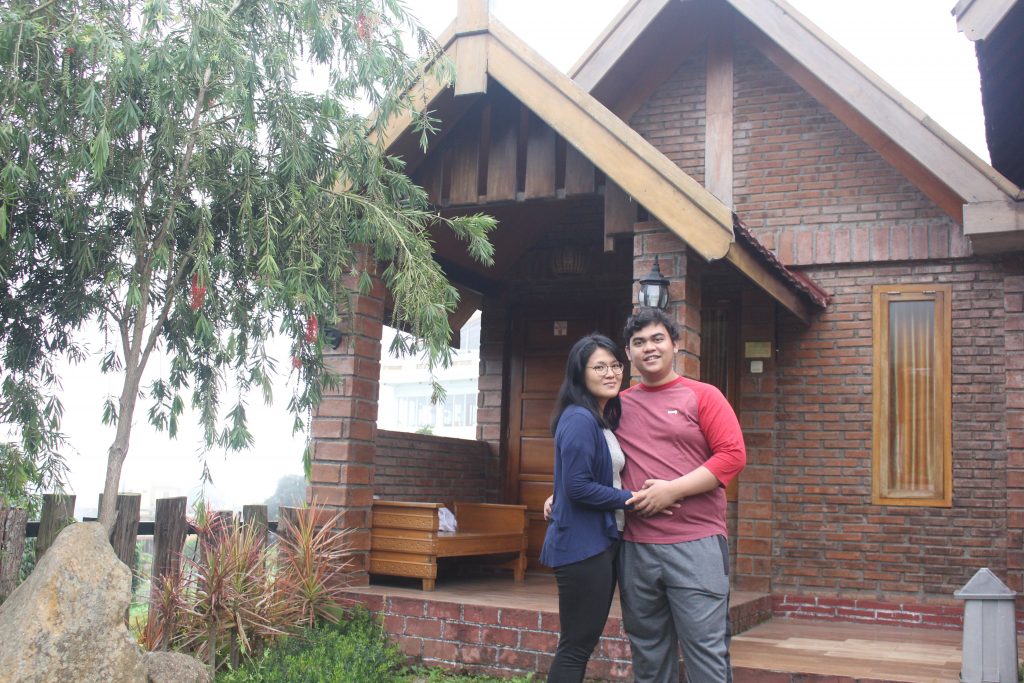 What is your favourite food and what Swedish treats are you longing for?
Well, I miss various ready-to-eat foods, cheese, and yoghurt. I love them all!!! The cold sandwich and raw salad are so great!