This week we meet Melanie Hetzer and Josef Moser, alumni from the MSc in Entrepreneurship, class of 2016. They share their story on pursuing their entrepreneurial dream by creating their mobile app Cora which gives support to people suffering from hypertension.
Q: You studied the master's degree programme in Entrepreneurship in 2015-2016. What have you been up to since your graduation?
The first thing we actually did after graduating was travelling through Sweden and enjoying Swedish summer. Coming back, we followed our dream of becoming entrepreneurs and founded our health plattform Cora Health.
Q: You are the founders of Cora Health, a mHealth app dedicated to support people in their lives with hypertension. Can you tell us more about the app and your business?
Cora Health is a health platform in the field of hypertension. As a matter of fact, one in four adults in Europe is affected by the condition and an overwhelming number of those have developed hypertension as a result of an a unhealthy lifestyle. Cora Health is a connected health platform, offering blood pressure patients the information and guidance necessary to adopt heart-healthy changes in their lifestyle. Featuring an app, health guide, and newsletter, our platform helps patients to better understand their condition and supports them to take action and improve their heart health by starting a healthier life.
Q: What do you find are the major challenges for app businesses?
Nowadays, the mobile app business is a very tough business environment. Millions of apps compete for the attention of their users. If you want to be successful in the App Stores, you need to have a great and engaging product and a marketing strategy that goes beyond the App Store. We are lucky to be able to draw from years of experience in the field, but the high competition is indeed a challenge that is often underrated or even overlooked by entrepreneurs in the space.
Q: What does a typical work day as an entrepreneur look like for you?
As an entrepreneur you have a very diversified work day which means that every day can be quite different. While this is challenging, it is also very rewarding as you are able to learn and improve your skills in many different fields. Our regular tasks include everything from product development, to marketing, to people management.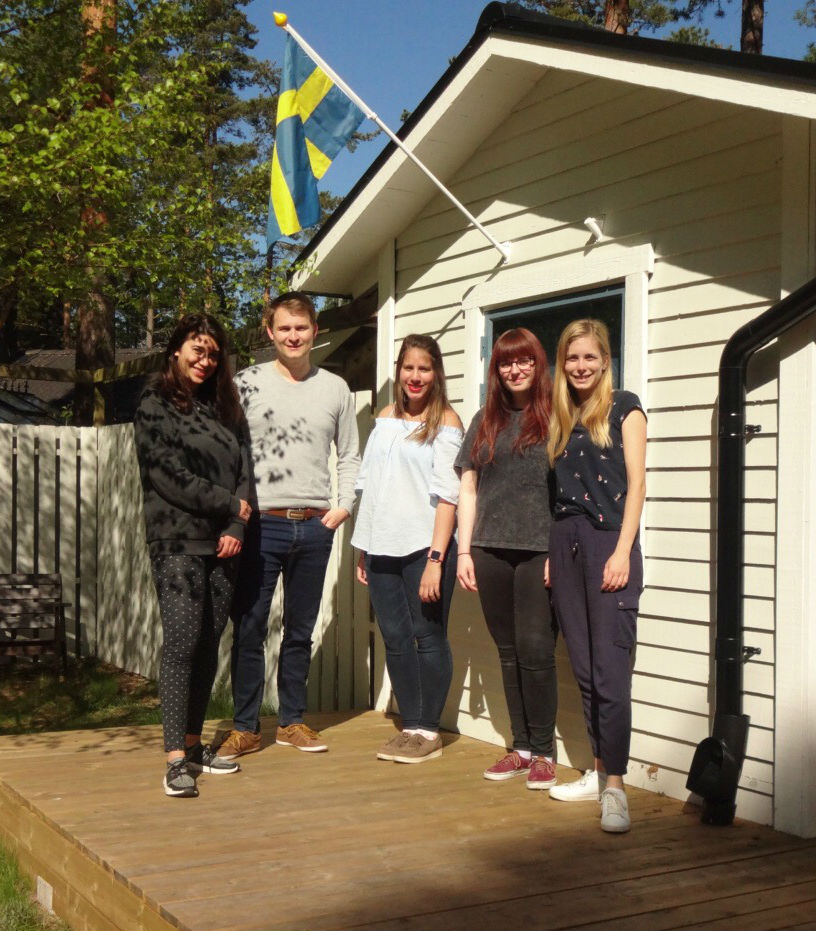 Q: What do you think is the biggest difference between being employed and running your own business?
For us, running our own business means freedom. As a bootstrapped startup, we are only accountable to ourselves which gives us the opportunity to try out just about anything. Nonetheless, this self-responsibility can also be a burden: as an entrepreneur your work simply is not over after you head home from the office. You will have many evenings full of thoughts and work and also sleepless nights.
Q: Has your Lund University education been beneficial in your work? In what ways?
Having graduated from the MSc in Entrepreneurship has helped us a lot in developing our business. First and foremost, our studies and especially the business project and internship we conducted in our second term has helped us develop the mindset required to living the rollercoaster life of an entrepreneur. Furthermore, we gained lots of knowledge and methodical skills that help us in our daily lives.
Q: If you could envision the future, where do you see yourself and your business in five years' time?
Our goal is to become the go-to connected health platform for hypertension patients in Europe. We want help as many people as possible – pursuing this dream is what gets us up in the morning.