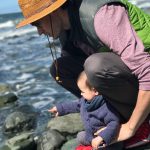 In this week's post we go to Canada to meet Jordan Perrault, alumnus from the Bachelor's programme in Development Studies, class of 2012, who shares his story on working with today's youth and some advice for his own teenage self.
Q: You graduated from the Bachelor's programme in Development studies in 2012. What have you been up to since your graduation?
After I graduated I stayed in Sweden a short while before returning to Canada. While it was difficult to leave, there were a few things I needed to come back for. I took all of my experiences and education and leapt head first in to a job as a carpenter. While it wasn't related to my degree in Development Studies, it did remind me how important having a diverse set of skills can be. I eventually found a job closer to what I was looking to apply my degree to. I led a youth engagement and community development project for a number of years, and then was asked to help out on a research project that grew into my current job as a Project Manager on an initiative to help young people prepare for their transition from high school to work. I'm working for a charity currently that works a lot with applied learning and the construction industry (amongst others).
Along the way I've done a number of random jobs, travelled a bit, volunteered in my community – including coaching youth ultimate frisbee – and started a family.
Q: What does a typical work day look for you today?
With my current job there really isn't a typical day – which is something that I love. I have the privilege in working in a place that lets me create my job and grow often based on my own interest and energy. A lot of what I do is develop proposals, grant applications and programs. However, I'm heavily involved in project development and implementation. Typically, I'm either in the office writing reports, working on project plans, or tracking progress, or travelling around the province of British Columbia to meet employers in the construction sector, high school teachers, students or Indigenous communities.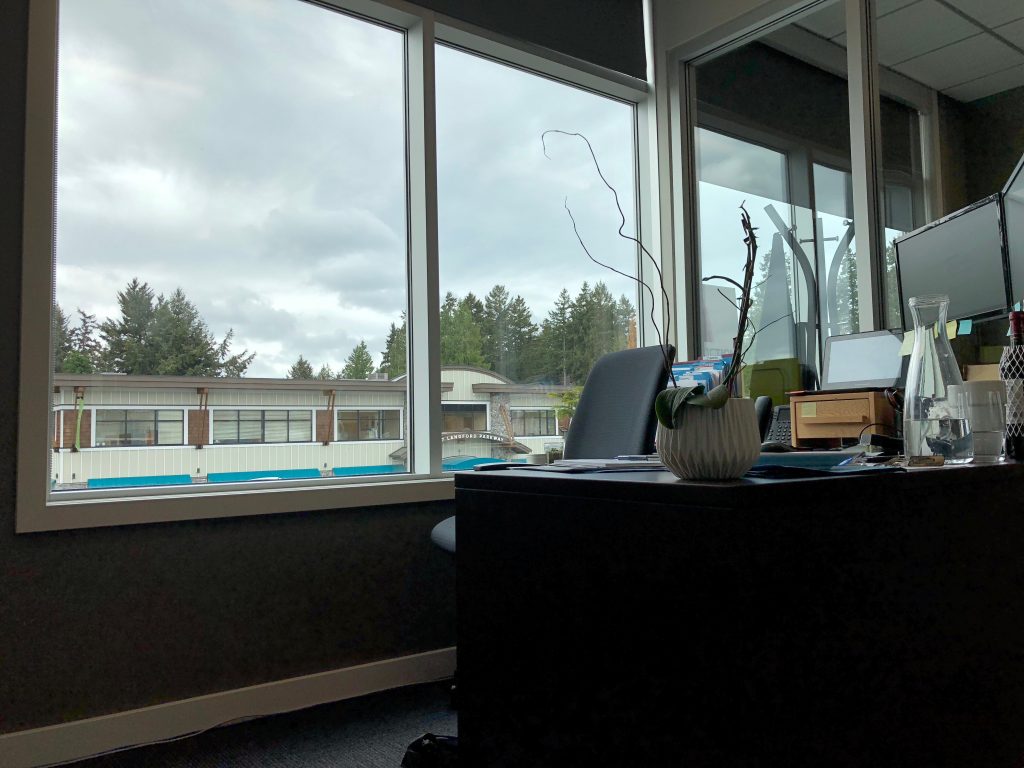 Q: What are the challenges, and what's the best part, of working with today's youth?
What?!?! I don't count as youth anymore? Oh, I guess not…
The challenge is often my ability as an employer to foster an environment and a team where young people want to invest their energy and time. A big part of doing that is creating space for failure and learning. This challenges me to be really clear in my expectations, and then to find the time to mentor and support someone who may be learning something for the first time. The ingenuity and learning that comes from that process can be great for both of us.
As well, many young people I work with want to see the connection between what they're doing and what the impact will be before they invest their energy into the task. Often the impact is a personal thing: "what will I get out of it?" If I'm not fostering personal growth maybe I'm not allowing someone's potential to be realized. And if I can't connect the reason for doing something to the intended outcome, then maybe there is a better way to do things (or a different way). I try never to say, "because it's always been done that way," which encourages some really productive dialogue (even when it is annoyingly challenging).
I guess the best and most challenging parts of working with young people is growth. Creating a space where someone can contribute based on who they are now, and growing with them as they learn more.
The process is always exciting and dynamic – even when I want to pull my hair out.
Q: Has your Lund University education been beneficial in your work? In what way(s)?
Yes! For a whole bunch of reasons.
On the schooling side, the amount of independent study and freedom to explore what I was curious about taught me the discipline to manage a lot of information in a limited amount of time. I didn't do that well for the first 3 years of my 3-year degree.
As a lot of my degree was about research, it challenged me to think about not only what I know, but why I know what I know.
In my work this enables me to challenge a lot of conventional thinking. The program taught me to approach things methodically, each activity becomes a mini-research project with a hypothesis, some research, a test and an analysis resulting in a better theory.
I also think that Lund university creates a really supportive educational environment, which enabled me to learn good habits about collaboration, collective problem solving, and working positively to create a space for equity.
On the social side, Lund is fun. There was a sense of community and support there that reminded me to enjoy life and to celebrate! There was a diversity of people and viewpoints that enriched that experience, and having to learn to navigate a new social and political system was a wonderful lesson in surviving in the world. Being in Sweden gave me the confidence to take on challenging roles in work and the community.
Q: If you met yourself when you were a teenager, what advice would you give your teenage self?
Try many things, but don't be too dumb.