Hello readers! Hope you are enjoying your Friday wherever you are in the world! Lund is windy and sunny. Cherry blossoms have started to bloom and the magnolia tree in Lundagård is budding. We are still working from home, waiting for a "new normal" office life. With that said, I'm happy to tell you that we at the Alumni Relations Office are keeping ourselves busy and are looking forward to presenting a variety of new digital events during the last week of April and in May.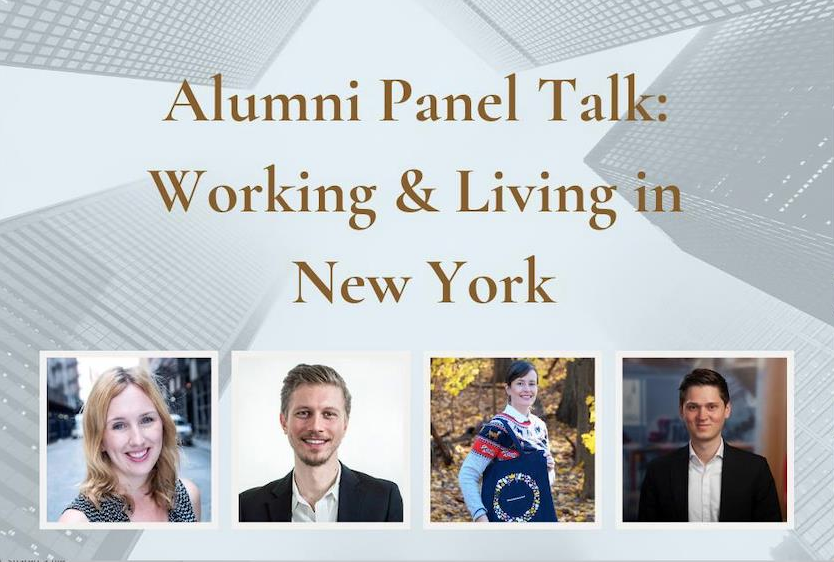 Webinar: Living & Working in New York City
27 April 18.00 CEST
We are presenting a new career webinar series where we will meet alumni who are working in large cities around the globe. In our first webinar in this series, we will meet Hanna, Gustav, Ulrika and Fredrik, alumni from different faculties at Lund University, all working in New York City today. Join our webinar to learn more about working life in the Big Apple! The event is open to all alumni and students from Lund University.
Click here to learn more about the webinar
Webinar: The job interview
28 April 12.00 pm (noon) CEST
Applied for a job in Sweden and got the call for an interview? Want to learn more on how to prepare yourself for a job interview? Join this webinar to learn more about how to prepare for the interview, examples of questions that are asked and actions not to forget after the interview.
Click here to learn more about the webinar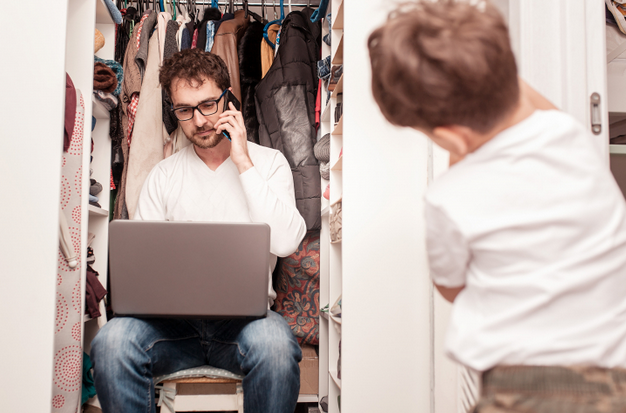 Webinar: A sustainable working life (in Swedish)
3 May 16.30 CEST
Our working life has changed during the pandemic. We have worked remotely and in environments we do not usually work in. The job has been mixed with family life and many of us have not met our colleagues other than via digital meeting platforms. But how has it really been to work during the pandemic year? What work environment challenges have we faced? What does the research say?
In this panel discussion, the work environment researchers at Design Sciences at LTH present the latest research on the pandemic's impact on working life. The researchers also look ahead and discuss opportunities that arose during the pandemic and which we take with us in our future sustainable working life.
Click here to learn more about the event (in Swedish)
Webinar: Living & Working in Amsterdam
25 May
In our next career webinar we will meet with a panel of alumni who will share their experiences from working in Amsterdam. Mark the date in your calendar, more event information will be published shortly.
Other events and celebrations at Lund University in April and May
"Siste April" and 1 May celebrations
30 April and 1 May
What would "Siste April" or "Valborg" (Walpurgis Night) be without a greeting from Lund University? Instead of gathering in front of the University main building, this year we are invited to sit down in front of the computer and join the digital celebration on 30 April and 1 May.
Click here to learn more about the events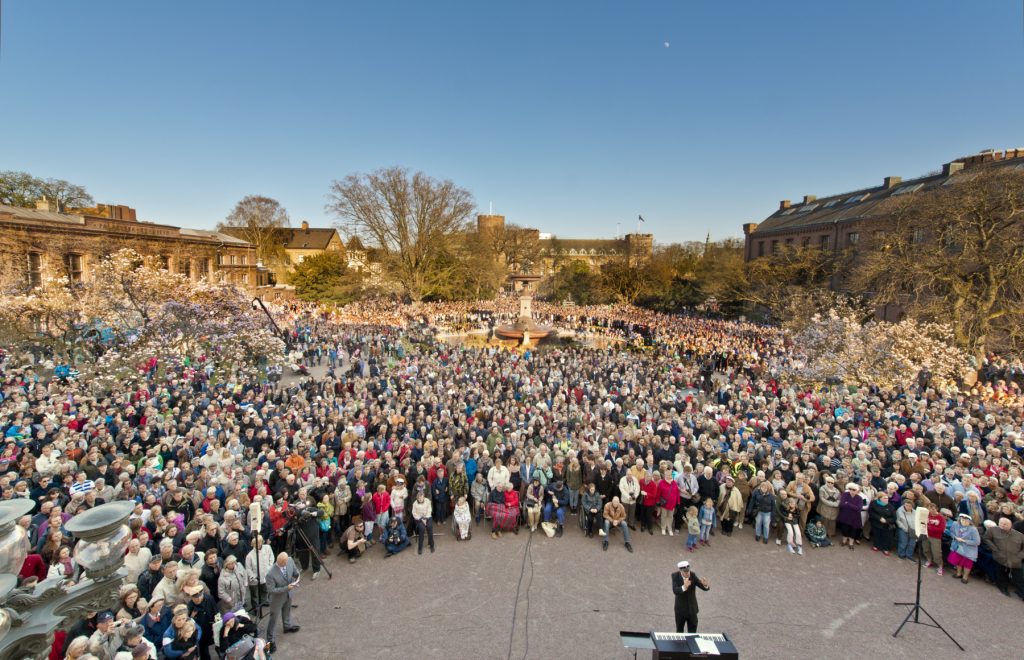 Sustainability Week in Lund
3-8 May
Sustainability Week is an annual event in Lund organised as a joint venture by Lund University and the City of Lund. Sustainability Week serves as a platform for bringing together ideas, for cross-disciplinary collaborations, for raising public awareness and for inspiring sustainable change. This year's sustainability week consists of digital events, outdoor exhibitions, workshops and guided tours.
Click here to learn more about the event


For more upcoming events, please visit www.lu.se/events
We wish our alumni community a great weekend!
Cover photo by Kenneth Rouna