A big thank you to our Alumni Hub speakers during the Homecoming Weekend on 21 October!
On this post-Homecoming Weekend Tuesday, we thought it would be good to get inspiration from some of our alumni who are working to make the world a little bit better. Here is a presentation of the first four alumni from this weekend's lecture series in the Alumni Hub (four more will be presented tomorrow):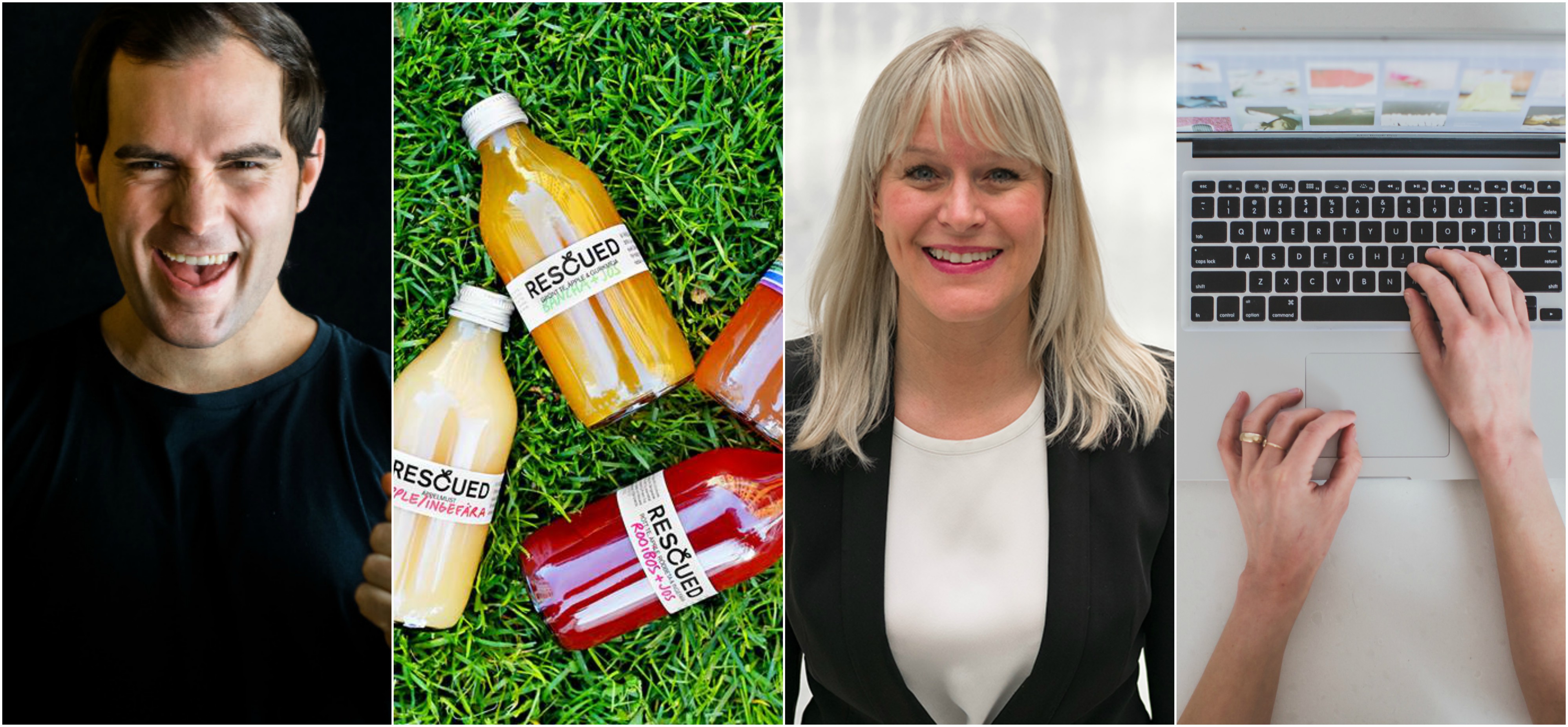 Lewis Horne, CEO of UNITI Ingenious electric car
Lewis, alumn from the School of Economics and Management, has been a multi international award-winning entrepreneur for years, gaining recognition from Swedish, Australian and American institutions and governments. With a profound interest in making things happen and creating a positive impact on the largest scale possible, he has now found a challenge that demands his complete focus, with a true potential to harness his capabilities and the impact he lives for, as the founder and CEO of Uniti, the electric car company to redefine urban mobility. Don't miss the unveiling at the end of 2017! Read more about Uniti here.
Anna Frick, recruiter at the World Bank Group (WBG)
Anna Frick, an alumna of Lund University School of Economics and Management, joined the World Bank Group (WBG) in Washington, D.C. in 2013. She works with external sourcing and recruitment and is also responsible for the use of social media for this purpose. Before joining the WBG she worked in London for 9 years, primarily with PwC advisory services. Anna is passionate about recruiting, diversity and ending extreme poverty. Check out the WBG website here.
Cecilia Larsson, founder of Rescued Fruits
30% of all cultivated fruit are thrown away. "That's crazy!" the Service Management alumna Cecilia Larsson thought and started the company Rescued Fruits in Helsingborg. Fruits that are too big, too bent, too ugly, too yellow or have a bruise, the company saves and makes marmalade, juice and must out of it instead. Together with importers, traders and growers, Rescued Fruits try to eliminate the fruit waste in Sweden. Learn more about the company here.
Tone Pedersen and Simone Andersson, Ping Programming
Software developers Vanja Tufvesson and Tone Pedersen, alumni from the Faculty of Engineering, thought they had too few female colleagues in their industry. Their solution was to establish Pink Programming a volunteer driven organisation with the goal to increase the number of female programmers. It was founded in 2015 with the purpose to organise camps where women could learn to programme in an inspiring and undemanding environment. Simone Andersson has now successfully started the organisation in Norway. Click here to check out more information about all Pink Programming's events.
Photos: Uniti press photo Uniti.earth, Rescuedfruits.se, WBG/Nana Gyesie, pexels.com