How do a Lund University degree, nail art, crochet and architecture fit together? In Farah Mahmoud Hamasha's life they seem to be a perfect combination for a successful career in design and architecture. In the last alumni interview of 2021 we have the pleasure of meeting with Farah who works as Architectural Engineering at Jordan Kuwait Bank. Farah is an alumna from the School of Economics and Management (LUSEM) with a MSc in Management, class of 2018 and a Lund University Global Scholarship recipient.
Hi Farah! You graduated from LUSEM in 2018. What have you been up to since then?
After I graduated I came back home to Jordan and immediately started applying for jobs. However, I was hit by the terrible lack-of-jobs situation in Jordan which continues to this day. I managed to get interviewed many times but I wasn't lucky enough to be employed. While the job hunting continued, I decided to keep myself busy with different hobbies. Since I am originally an architect with a passion for design, I discovered my love for nail art and began creating nail designs on my mini canvases (my nails) @farahhs_canvas on Instagram –You can follow me and show some love there- Through this page I share my talent and culture with the world through nail art. Moreover, I improved my skills in yarn work and started my crochet and knitting business online. That was the case until February 2021 when I applied for Jordan Kuwait Bank, the HR manager at that time Mr. Daoud Issa requested to interview me. Mr. Daoud knew I graduated from Lund University, a university which he knew a lot about and admired. As a result to that interview, he gave me a chance which I am so grateful for… and I was employed as an Architectural Engineer at Jordan Kuwait Bank.
You currently work as an Architectural Engineer at Jordan Kuwait Bank, can you tell us what a normal workday looks like for you?
At first, I kick my day off with a prayer, and then on the way to work I listen to cheerful music to motivate me for the day. When I get into the office I always review my to-do-list –which I prepare a day before- leaving a spare time in case of an urgent task.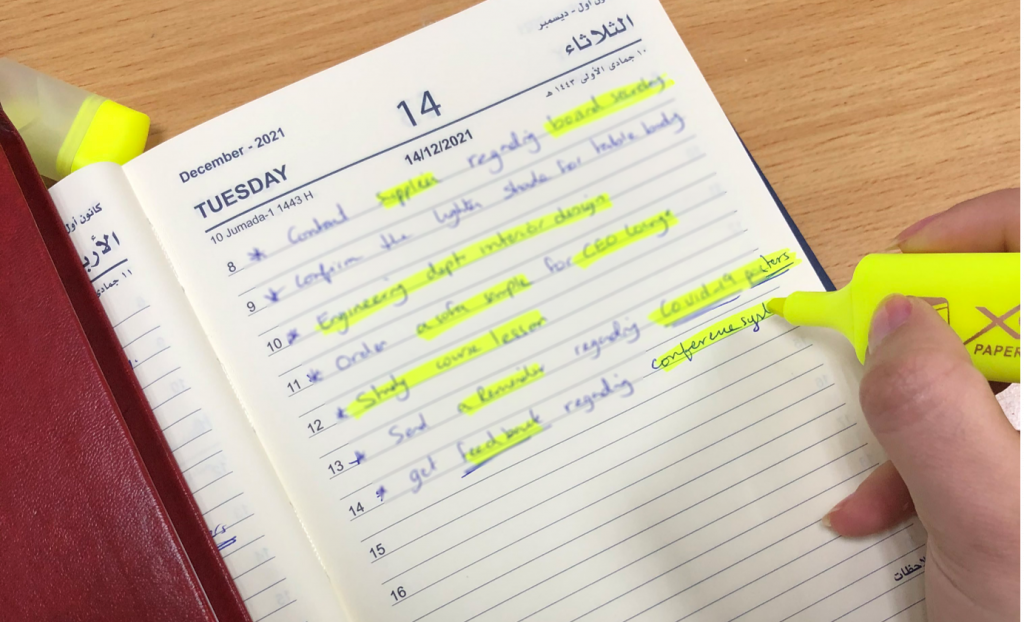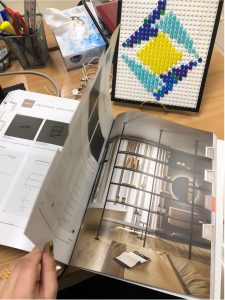 After that, I go on with my day as a fulltime architectural engineer. Whenever I feel the need for inspiration, I take a look at some catalogues which I always keep by my desk and I also search the web for the latest updates and trends in the design world. In the meantime, Jordan Kuwait Bank is going into a transitional period in which a lot of new and exciting projects are planned. Some examples are a complete renovation of the HQ, design an extension for the bank's HQ and a lot of unique interior spaces with different purposes. My role includes providing detailed concepts, designs, constructional blueprints a long with realistic 3D models and VR experiences. I am also studying to be a LEED certified professional and help incorporate sustainable design concepts in my future design projects.
How would you describe the work culture in Jordan?
Work culture in Jordan is completely different from that in Sweden. Hierarchy is highly appreciated, especially that most of the big companies have been founded many years ago and still value the old management style. However, as times are changing many firms are now considering a more open work environment and are loosening the hierarchy ties gradually. Most Jordanians work for eight hours per day, but I think that the work-life balance depends on the employee themselves. For me, no matter what, I always make time to utilize outside of work, whether I go a trip or an outing with family or friends, I even sometimes use to chill and do nothing at all! Trust me it's essential!
How has your time as a student at Lund University influenced your life?
First of all, let me express how much I miss Lund! My time there was absolutely fantastic! Even a normal walk in the street was a great experience to me! I honestly can't remember happier times!
I was a part of a highly intensive programme with multinationalities. The differences were big, therefore my eyes were widely opened to other cultures and made me more familiar with different studying and working styles. Also, teamwork, teamwork and more teamwork! We were divided to teams based on our personalities and we did every project together, this prepared me to the real-life work experience and that every successful grand project must involve an efficient team that works together, focus on what's common rather than what's different between its members.
Finally, being in Sweden taught me that it's totally okay and highly recommended to sit back, take a break..breathe..have a fika maybe…reflect and then get back to work instead of working under pressure (which is a thing I tended to do). I am incorporating such a concept in my current designs in order to help provide a better work experience for the employees and clients.
What are your plans and dreams for the new year, 2022?
I read something the other day and I loved it! It said "I don't have dreams, I have goals which I work hard to achieve and I will". For the new year, I want to be happy, healthy and be the best versions of myself that I can be! I also want to come back to Lund and appreciate its beauty again!