As you wrap up your studies and prepare for graduation, there is surely a lot on your mind. Lund University alumni have some messages of support as you leave your student years behind and continue on a new journey, especially in these current uncertain times.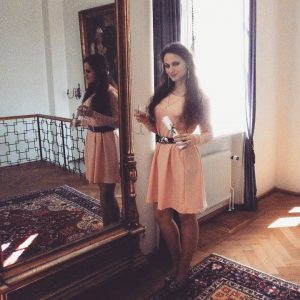 It will never be about the bad circumstances around you, people who do not perceive or value your qualities, chances you missed, your IQ, or your physical looks. It will always be about how much value you see in yourself, how much time you take to celebrate your success, how much understanding you have for your failures, and how much belief you have in your capabilities and dreams. This will make or break you. Focus all your energy on what you want, and life will serve it.
– Katarina Štrangarov, Master in Service Management 2013, greetings from Austria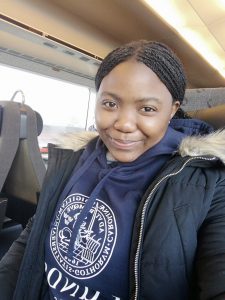 Firstly, I want to say congratulations for making it. Yes, the world will be different when you go out, but so will you. So you go out there and take the world by storm. All the best!!
– Tariro Mazodze, Exchange student 2019, greetings from Zimbabwe
អបអរសាទរ! You have done a great job!
– Sophornna Chea, Master's in Media and Communication Studies 2020, greetings from a fellow graduate this spring
[Translation] Don't let Covid-19 eclipse the joy you have ALL the right to feel!
– Roger Orlinge, Social Work Degree 1982, greetings from Sweden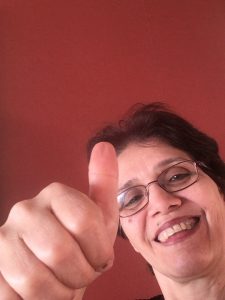 [Translation] I remember the day that I arrived at Lund University. It was a beautiful day that I will never forget. I am sure that you had the same experience in some ways, too. We acquire knowledge in order to be able to deal with changes. Now you're done, you have been working hard and should be proud of yourselves. You are unique and can make a difference. The society needs you in order to succeed. Sometimes you'll be working alone and sometimes you will be working in a group. It does not matter. You are important; just go on. Together we can fight crises and flaws. My heart is with you. Please get in touch if I can be of any help. Good luck!
– Soheila Ektefaie, Bachelor's programme in Human Rights studies, greetings from Sweden
Some messages have even come in on our Facebook page:

As you, too, become alumni, make sure to join the Lund University Alumni Network! Be a part of a global network and stay connected with Lund University. Membership is free and you can register here: www.lunduniversity.lu.se/alumni.