Let's say hello to Caio Zen Fiore, alumnus from the Master's programme in Entrepreneurship and Innovation, class of 2019, working as a business hacker at KPMG. In our interview, Caio shares his view on how business ideas get successful, his best life-hacks and his personal experiences from starting his new job mid-pandemic in São Paulo.
Cover photo: Caio with tons of post-its during a serving design workshop at work.
Q: What have you been up to since your graduation in 2019?
After I graduated, I went back to my city, São Paulo in Brazil, and, to be honest, it felt weird moving back. It took me some months to get used to the daily life here – which I'm now completely adapted to, and absolutely love.
I came back to Brazil eager to apply all the knowledge and lessons I learned during my one-year Masters. One of the first things I did (after going to the beach and enjoying a well-deserved swim) was just talking to people. That really helped me to understand what was happening, and it later showed to be super important, not only as a way to set up a network for myself but also opening doors for opportunities, and making friends.
Currently, most of my time is being invested into exercising my purpose and personal goals through work (from home, be safe people!), studies (keeping myself updated and educated), and experimenting with things along the way.
Q: As a business hacker at KPMG and Distrito Leap, you help organizations turn their ideas into businesses.
What's your advice for someone nurturing a great idea, but doesn't know how to take the next step and make it viable?
When we talk about next steps, it's normally not a simple answer to give. One of the most important lessons I learned while at Lund University is that context is really important when you're building a business – this is actually one of the reasons why some companies hire innovation consultancies in the first place. Therefore, there's no straightforward answer.
Looking at clients I have worked with and startups I have mentored, the most successful ideas I've seen are those that are really good at identifying a problem and acting on it with an open mindset, meaning that they don't invest too much time filling our frameworks and sheets, especially those that are still refining and discovering an idea. These entrepreneurs invest most of their time in getting to know their customers, actively listening to what they struggle with and what they can do to help.
"It's more about creating value than pushing an idea."
Also – and this is key – over time, these businesses become really good at developing and experimenting their ideas in ways where they don't spend much time and money and still collect in-depth feedback that helps them enhance their ideas. So, whenever a demand emerges they are able to quickly develop a hypothesis and start testing. Having a strong idea is the first step, but as times goes by the idea gets refined, as does the best way to charge for it, and with that it becomes possible to get a perspective on the best business model and to plan scaling.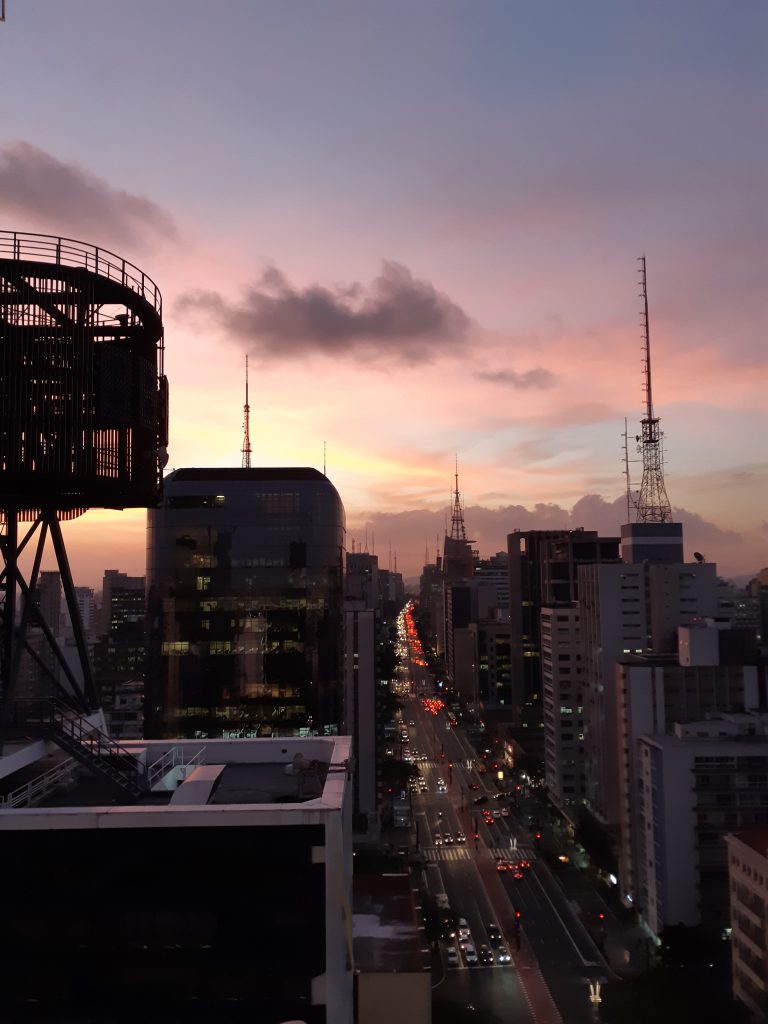 Q: What do you do to spark your own creativity and inspiration?
I always try to look for stuff outside my area of expertise. Lately, I've been feeling super inspired by architecture, interior design and fashion – it just amazes me how creative it can be and how they mix their own repertoire with different styles, materials, colours, and textures to create something completely different each time. Fashion, is also going through a major transformation in the industry, with topics such as circular economy gaining more importance, so it is interesting to watch how organisations are solving this problem.
Besides that, whenever I need to press the reset button, I try to go out (with proper care and wearing a mask!) – either grabbing my bike and going around the city, or just going to the beach or going for a hike in the countryside (something I miss about Sweden, since I don't do this as often as I did there). Giving my head some space to chill and be thankful is a great way to get inspired.
Q: You started your new job during the pandemic, how has that influenced your work?
It's hard to find words that can describe this moment. I'm gonna say that it has definitely been interesting. The quarantine in São Paulo began during my first week at my new job; I didn't even get to complete my first week. I went to the office for onboarding and training from Monday to Wednesday. Then, on Thursday I met my co-workers, and on Friday I was already working from home.
The good side of working from home is that I feel I get to set the pace I want for my job. I don't get influenced by externalities (which really work for me), but, on the other hand, I sometimes get so involved in what I am doing that I forget to stand, stretch or drink water, for example. Also, my back doesn't like when I stay seated for a long period (back pain is a real struggle, people!).
"For me, the worst part is missing the daily life of the office, not the office itself, but the connection with colleagues."
Regarding clients and stakeholders, the good side is that the communication is actually more fluid. The main reason is that we decided to bring the client closer to the project, which means they are actively involved in most communication. So instead of only making weekly check-points, we created a process to discuss topics related to the project asynchronously. This has reduced a lot of those long meetings that should've been an email.
The downside is that for workshops (those that we use tons of post-its, use frameworks, and discuss a lot), the level of online engagement often falls, despite the usage of online boards such as Miro or Whiteboard, which may lead to not so many creative answers.

For me, the worst part is missing the daily life of the office, not the office itself, but the connection with colleagues. There's something that happens during that coffee break when I talk to a friend, which usually helps me come up with a solution to something I may be struggling with, for example, or helps to decide where to go for drinks after work.

Despite all the negative things listed, in my mind, it doesn't even compare to the risk of exposing myself and others to Covid-19. In the end, it has affected life in general, not only work. If there ever was a separation between personal and professional life, there isn't anymore. The pandemic really pushed me to rethink how I approach work-life balance. These are such sensitive times and I'm sure I can hang on a while longer before going back to the office.
Q: How has your Lund University education been beneficial in your work?
Besides the educational aspect (course structure, teachers, academic research, and the infrastructure), one of the things that really influenced me during my period as a student was definitely the environment. It always blew me away how Lund University brought together students, academics, entrepreneurs, government, and different types of organisations.
There was always an event, a network session, or just fika organised by somebody to discuss something. One of my favourites was the Ideon breakfast, a one-hour mingling event where you could network and listen to what people have been up to. Overall, for me, that was the best complement for the education I was getting: to be able to see in practice a lot of the topics we were discussing in the classroom, and basically seeing innovation and entrepreneurship happening in real-time.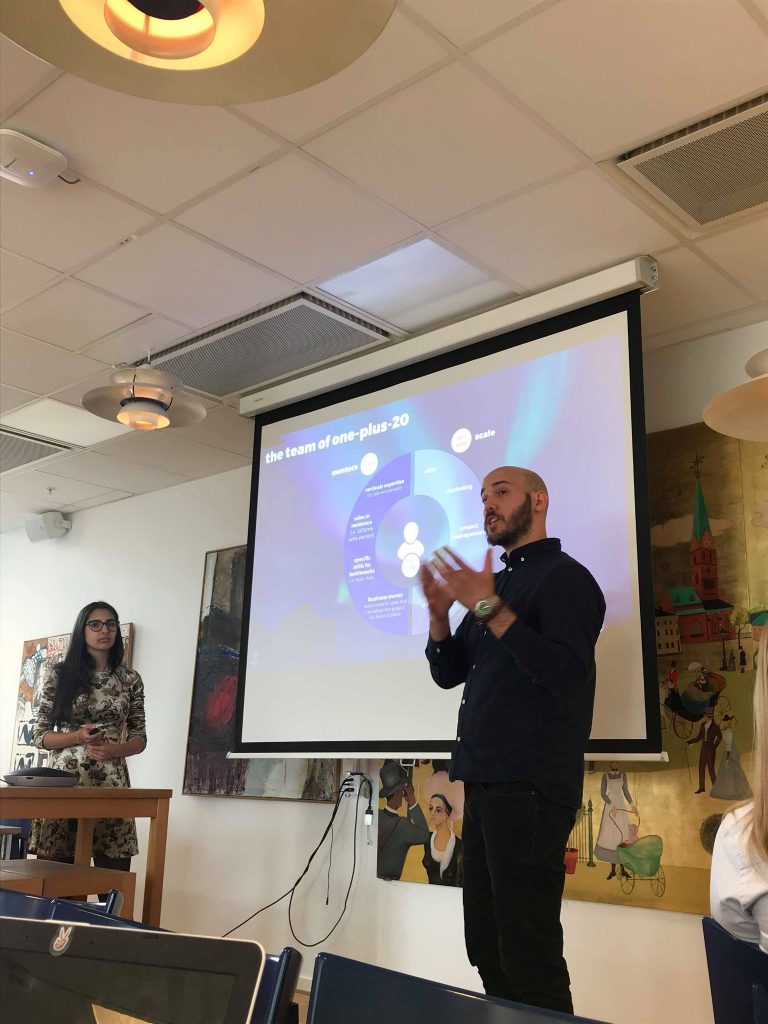 Q: Do you have any life hacks that you could not live without?
The best life hack I have, one that really works for me, is taking some time for myself before and after work. I discovered that waking up early gives me time to enjoy myself through meditation, exercise, reading, or just doing whatever comes to mind (which occasionally means going back to bed). So, I usually wake up around 5:30 AM and do my things before I start working at 9 AM. That gives me time to get ready for the day.
"For me, feeling good is about feeling that I'm learning, having fun, and becoming a better version of myself."
Overall, it's about finding out what makes you feel good. It's less about being more productive and more about keeping our mental and physical health in order, especially during these weird times. For me, feeling good is about feeling that I'm learning, having fun, and becoming a better version of myself.