This week we meet Fiora Cheng, alumna class of 2017 and Global Champion Trainee at Scania.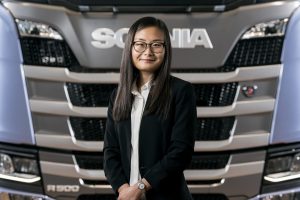 Q: Today you work as Global Champion Trainee at Scania, that sounds very exciting. What does a typical work day look like for you today?
I would say there is no such thing as a "typical work day" for a graduate trainee at Scania. Some days my calendar is completely filled with meetings with different parts of the company and some days I work on my projects. My first rotation was at Corporate HR, where I got the opportunity to learn how the company works at multiple strategic levels and build a great network. My second and current rotation is at a wholly owned subsidiary of Scania, working to create a long-term business development strategy in the Chinese market. I am proud that Scania is part of Volkswagen Truck & Bus, Volkswagen AG and I enjoy working for a company where tradition and innovation are combined in a perfect way!
Q: Something included in your trainee programme is getting a truck driving license, can you tell us a bit more about that experience?
I think this is probably the coolest thing I have ever done in my life! It is so much fun to drive a truck! Almost all the trainees from my year have got the truck driving licenses and we are borrowing several trucks from Scania to drive to Gothenburg in March.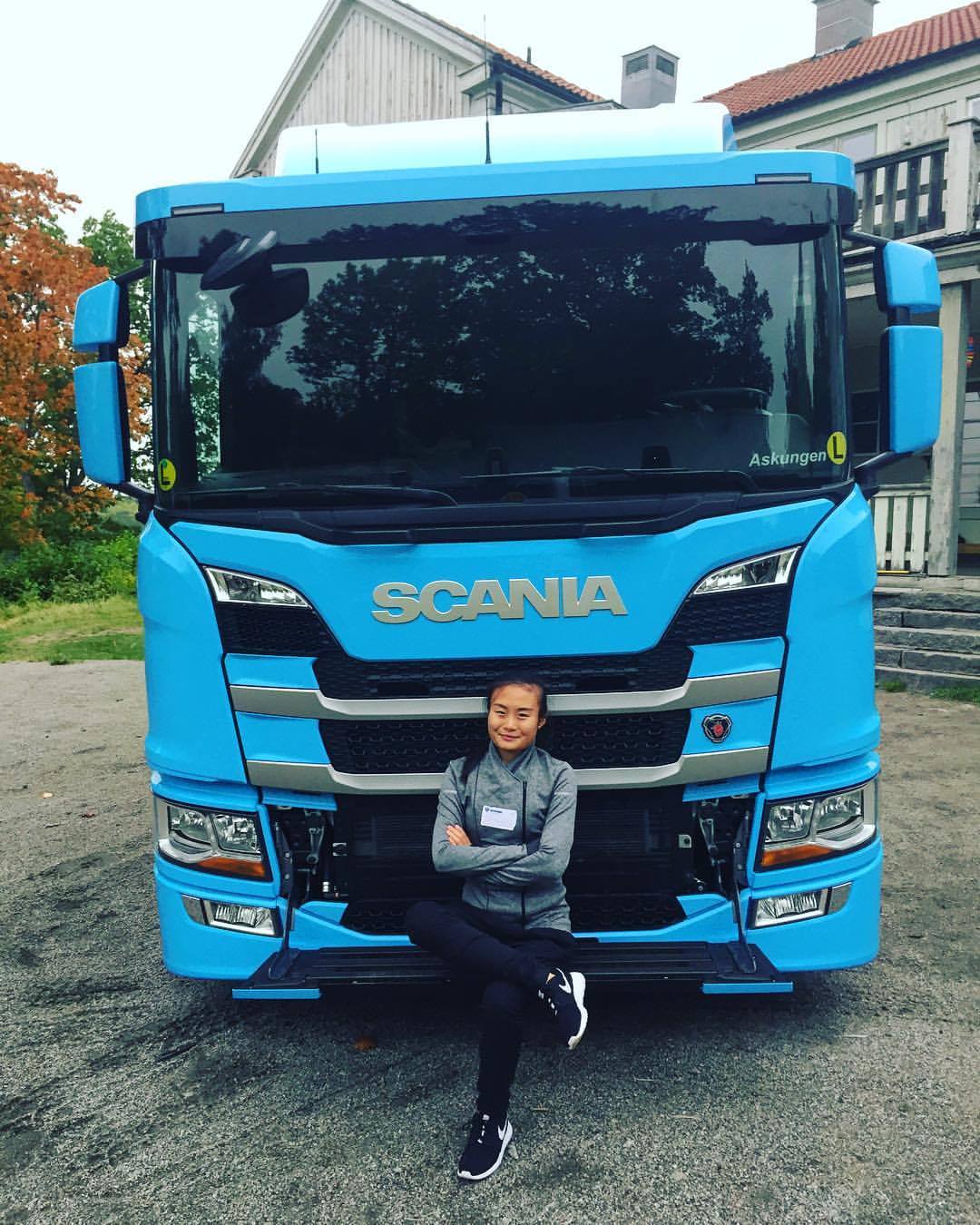 Q: You have two master's degrees from Lund University, one in European Studies and one in Managing People, Knowledge and Change. How do you feel your education from Lund University has been beneficial in your work?
I would say that my second master programme particularly opened many career doors for me. The School of Economics and Management (LUSEM) is very well known throughout the Nordic countries. I received several trainee offers and all of the companies knew that graduates from LUSEM are educated with high standards.
Q: What has been the biggest challenge in moving from student life in Lund to working life in Stockholm?
To be honest, being in a trainee program is similar to being in a study program in Lund, where you learn a lot every day, meet a lot of people and make a lot of friends. So I haven't really felt that it is particularly challenging. Stockholm is a beautiful city that has a lot to offer and I really enjoy living by the water in Kungsholmen.
Q: What are your plans for 2018? Any new career or personal life goals?
2018 is such an exciting year! I will have two abroad rotations this year. One of them is at a Scania distributor abroad to learn about how we sell trucks. The other one is a Volkswagen Group rotation, working at another Volkswagen Truck & Bus brand in either Germany or Brazil. I am taking German classes in the evening now, so my biggest goal this year is to become fluent in German before I move to Münich. This year, I am also going to buy an apartment in Stockholm so I'll be relatively settled when I come back from my abroad rotations.