This week we meet Adam Abbasi-Sacca who, mid-pandemic, graduated from the MSc in Entrepreneurship and Innovation from his home in Australia. During his studies, Adam never got to meet with his fellow classmates in real life or experience a Swedish fika, but still truly enjoyed the experiences he got and friendships he made during his time as a Lund University student.

---
Hi Adam! You graduated from Lund University with a MSc in Entrepreneurship and Innovation in 2021. What have you been up to since your graduation?
Since graduating, I've been busy juggling two passions: consulting on major programs shaping the world, and writing on cultural issues that connect us as humans. It's a perfect fit, considering my mixed Italian-Iranian-Australian cultural background and the spread of my family around the world.
As a consultant, I've been helping governments and organizations build liveable and sustainable infrastructure and destinations, sometimes even preparing parts of the world for mass-tourism for the very first time!

On the writing side, I've been sharing my personal experiences and delving into important social issues for some of Australia's biggest publications and digital channels. My focus is "slow news"; observations that make us reflect on our relationship with the world around us. It's exciting to be making a meaningful impact in both fields and hopefully leaving a lasting impression beyond my lifetime.
You work as a consultant and writer and commentator in Australia, can you tell us a bit more about a normal day in your life?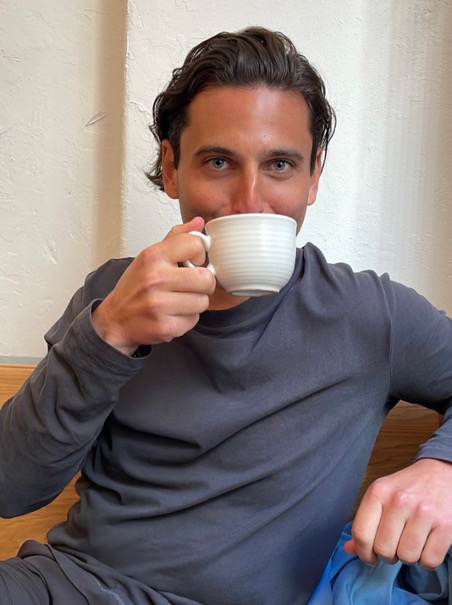 A typical day for me is split between consulting on major programs and working on my writing – so the days can be long.
As a consultant, I meet with clients to understand the problems their programs face and work with my team to execute strategies to solve them. Meetings need to deliver high impact, fast, because I am often dealing with busy executives. Sometimes, I meet with 3-4 regions of the world in a day!
As a writer, everything inspires me so I am constantly noting down ideas. No really, my notes app on my phone takes up most of my storage space. I then research those ideas and expand on them. Finally, (and in my opinion, the most difficult part) I pitch my ideas to editors. It's not always easy, but the reward of sharing my work makes it all worth it.
You finished your master's degree in 2021, mid-pandemic, how would you reflect on your student life from this unique time?
It was certainly filled with moments of isolation and challenge, but I also found that the pandemic forced me to be more resourceful and adaptable.
Understandably, Zoom became my best friend. I used it to: attend my graduation ceremony, defend my thesis, win Swedish venture cup competitions and give many presentations (usually at midnight in Australia!) Like everyone, I had to think about how I could make the most of my time, and come up with creative solutions to ensure virtual and remote communication was still engaging.
I found that the pandemic brought us together in a strange way. It was like being a part of a secret society of pandemic graduates – we were all in the same boat, navigating uncharted waters and making the best of a tough situation. I made strong friendships through the course and we still keep in touch regularly to this day.
And of course, I have to give a shout out to the course lecturers who kept us motivated, engaged, and whose feedback helped us improve our work. They said that the quality of work was higher than usual that year. (I think it's because there wasn't a lot to do during the pandemic besides work!)
It was a wild ride, but I wouldn't have wanted to graduate any other way.
How has your time as a student at Lund University influenced your life?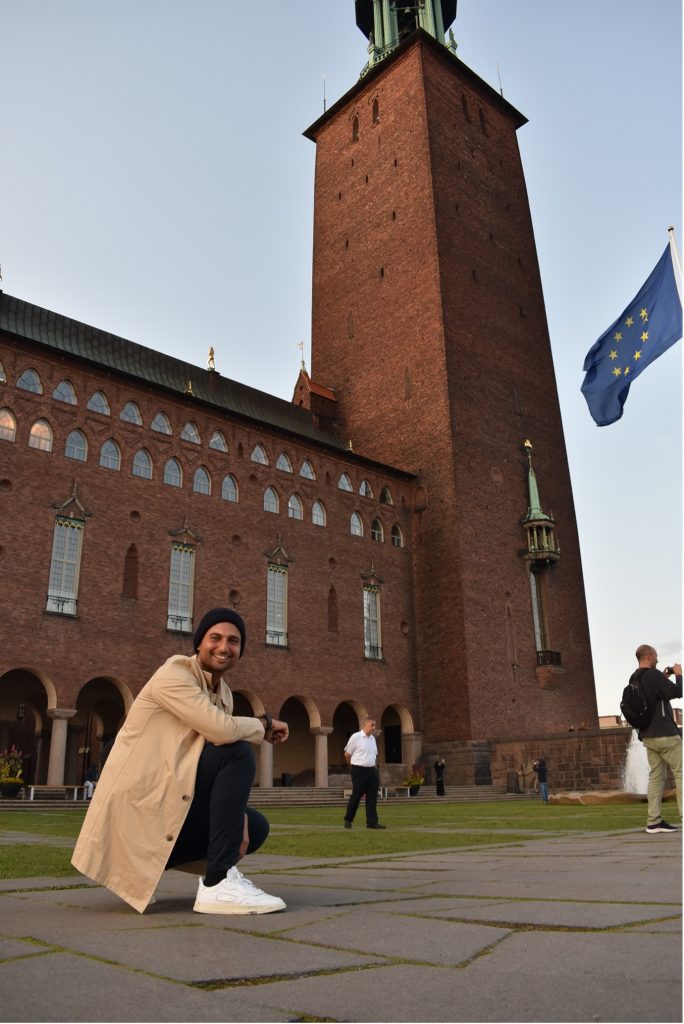 It was a game-changer for me. I had been dreaming of studying there since 2015, and finally getting the chance to graduate in 2021 was a huge accomplishment. Even though it was from the comfort of my own home (sometimes in my pajamas…).
Not only did I have the opportunity to make friends with a culturally diverse group of students and learn about how Swedish educational institutions operate, but I also gained cutting-edge knowledge in business and entrepreneurship that has directly translated into my current career paths. This was especially valuable for me, as it's not something that was covered in my previous degrees in law and international relations. But let's be real, virtual fikas just aren't the same and I missed out on experiencing a real Swedish Midsummer. I'll have to make a trip back to make up for it.
You are a law graduate, with a MSc in Entrepreneurship and Innovation, and now work as a consultant and a writer: where do you see yourself in 5 years' time?
If the pandemic has taught me anything – a lot can change in 5 years!
I see myself as a well-rounded and accomplished professional, having grown in both my career as a consultant and as a writer and commentator. I'll be building on the successes I've had so far, reaching wider audiences, making a greater impact, and adding even more exciting opportunities to my portfolio. I'll be continuing to work with businesses and governments shaping programs around the world, and hopefully, have a few more stamps in my passport as well.
But I know that preparation is key to achieving my goals, so I'm currently putting in the work to make it happen. I am writing a novel, playing around with different digital mediums like podcasts and videos, and constantly learning and staying curious about new opportunities that come my way.
Most importantly, I will have finally met my course mates in person, because that's definitely on my to-do list too.