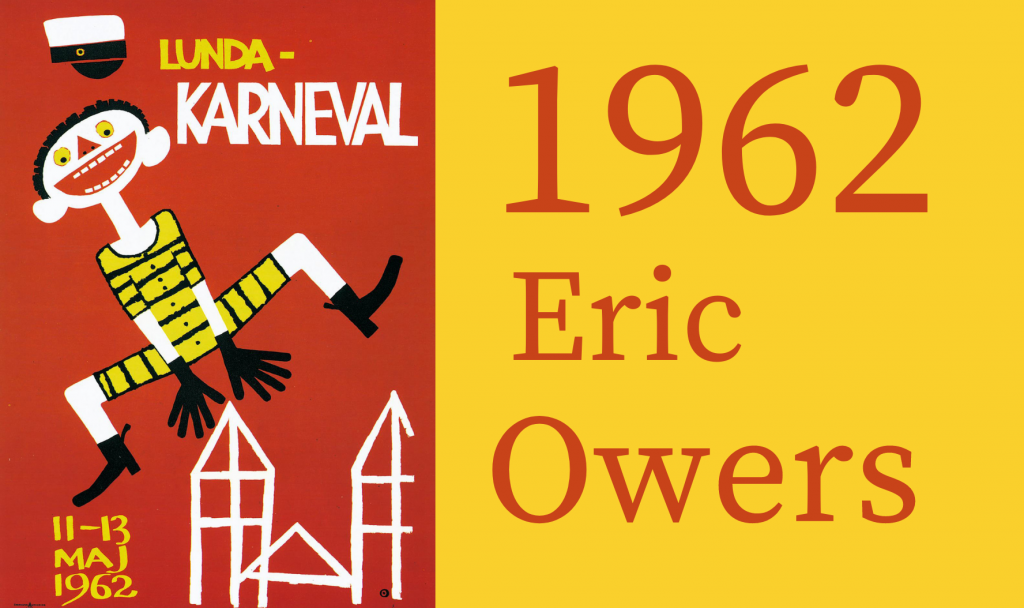 On Friday the 13th of April 1962, during a live TV broadcast, Lund legend and General for the Criminal Carnival Eric Owers knocked the former General Jan Öjvind Swan's glasses off in a boxing match. This was an historic moment as no moving images of boxing had ever been allowed on Swedish TV before, and just some weeks later the carnival would start.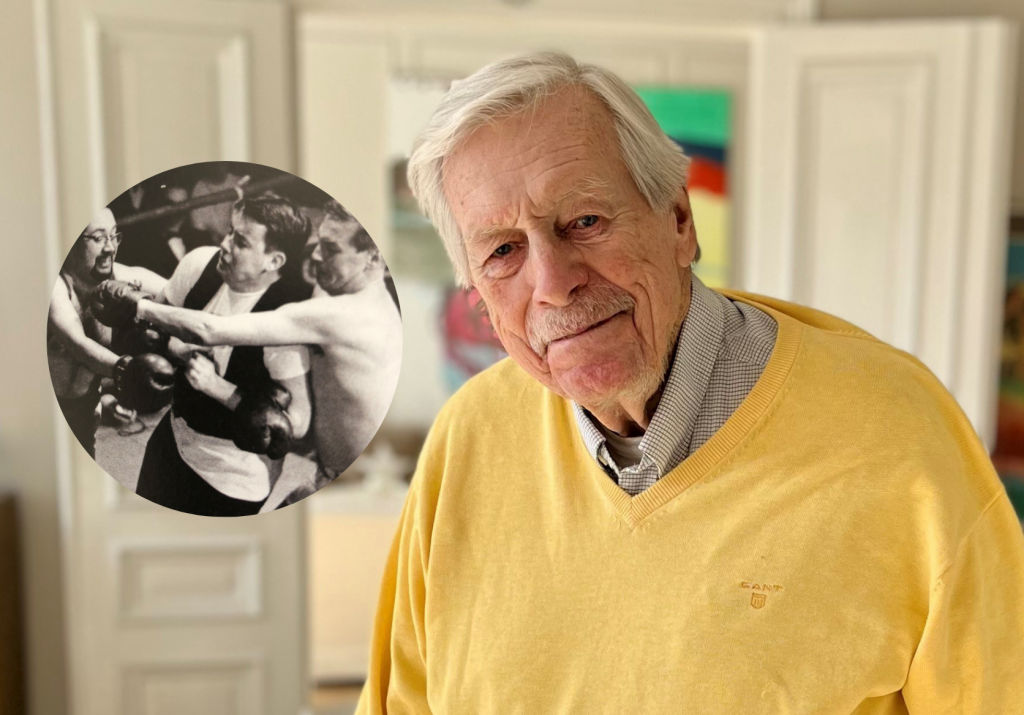 Today he can be found in Stockholm close to his children and grandchildren, having recently moved from Gothenburg. "Well, it's fun to do something new before one gets too old," he says.
In June, he will be 90 (hurrah, hurrah, hurrah!). At the time, Owers was often seen shoulder-to-shoulder with Povel Ramel in the Society of Bear Hunters (Björnjägarne) and says that he probably ate over 100 salted beef briskets with sauerkraut (although in Danish) together with the friends pictured in the painting – Låppan Hagander, Sten Kärrby, Povel Ramel and Bengt-Olof Landin.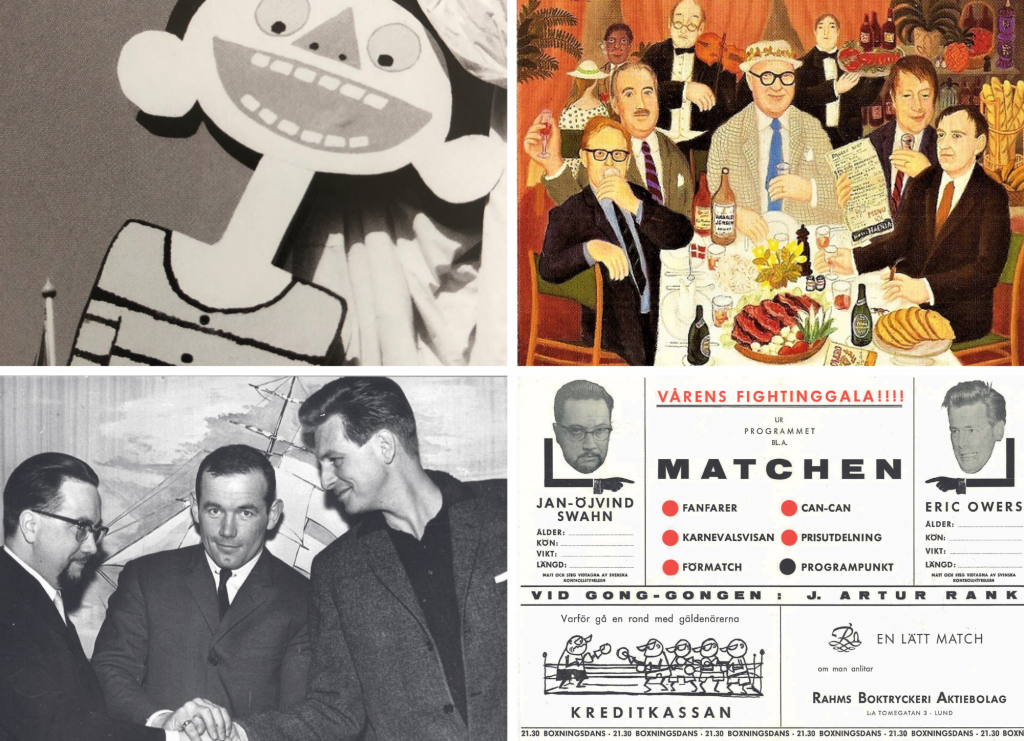 Between 1966 and 1971, Eric Owers worked as a programme manager and public relations officer at Liseberg, booking artists such as the Rolling Stones, Jimi Hendrix and Led Zeppelin. And he also achieved success in his legal career. You'd be forgiven for assuming that he would be taking it easy in the autumn of his life, but no, the General of the Criminal Carnival still comes to the Generals' Christmas lunch in Lund every year, he never misses a 'spex' (student cabaret), he exercises more than ever and is still active in the legal profession.
"Lund formed me in many ways. Among other things, the Lund Carnival taught me the art of delegation and that has been very useful in my career. It makes you more efficient if you can find people who do things better and as fast, or faster, than you, and then stick to the bigger picture. I also learned how to negotiate, how to treat people the right way and to listen. And it's easiest to ask women for help because women are usually very helpful."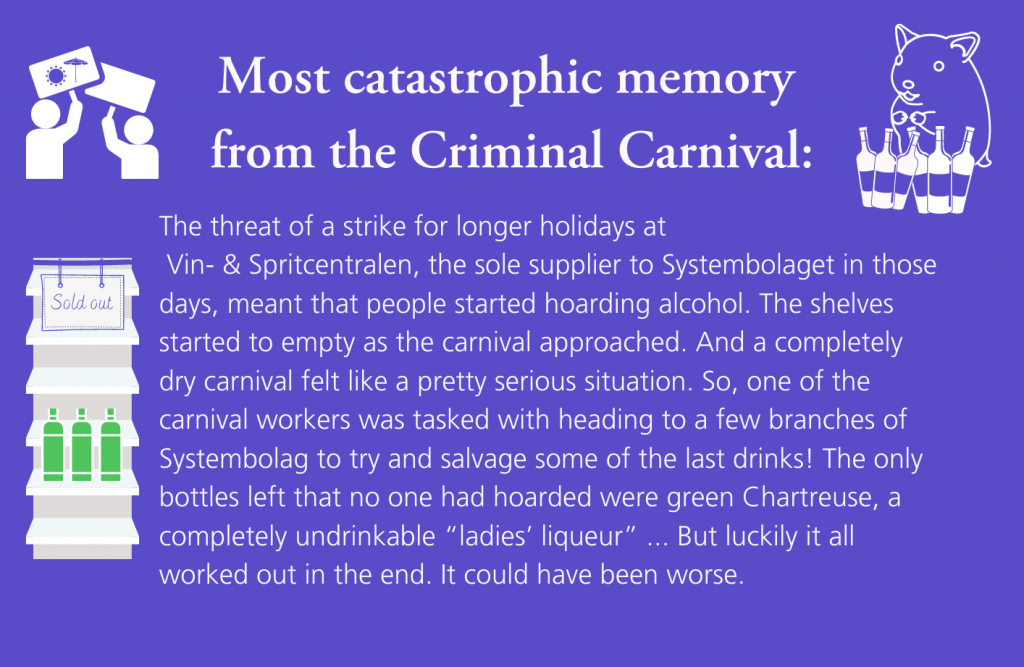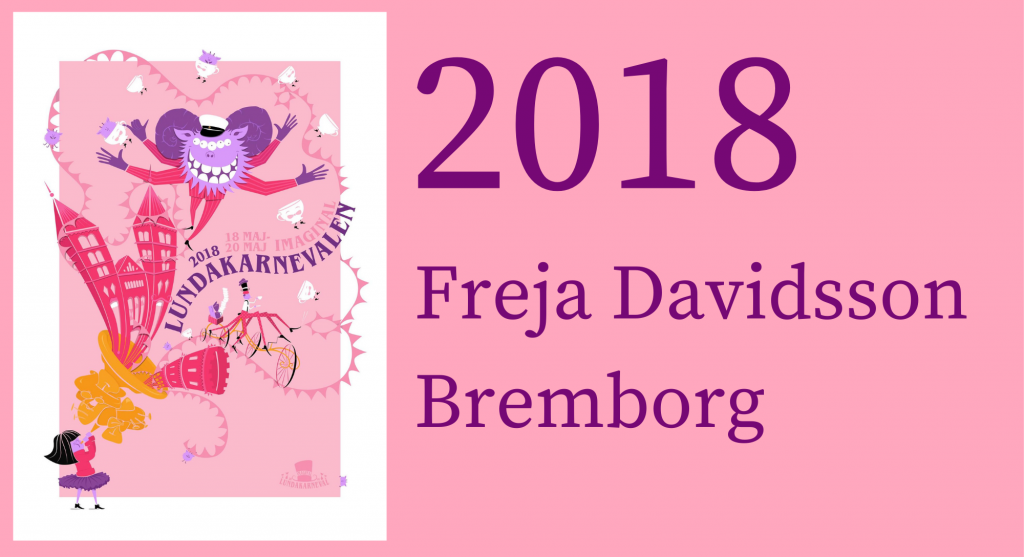 Freja Davidsson Bremborg (born and raised in Lund) was no rookie when she stepped up as General for the 2018 Imaginal Carnival. By then, she had already been Vierichef (a kind of Director of Fun) for the circus team during the 2014 carnival and participated in no less than 23 'spex' shows.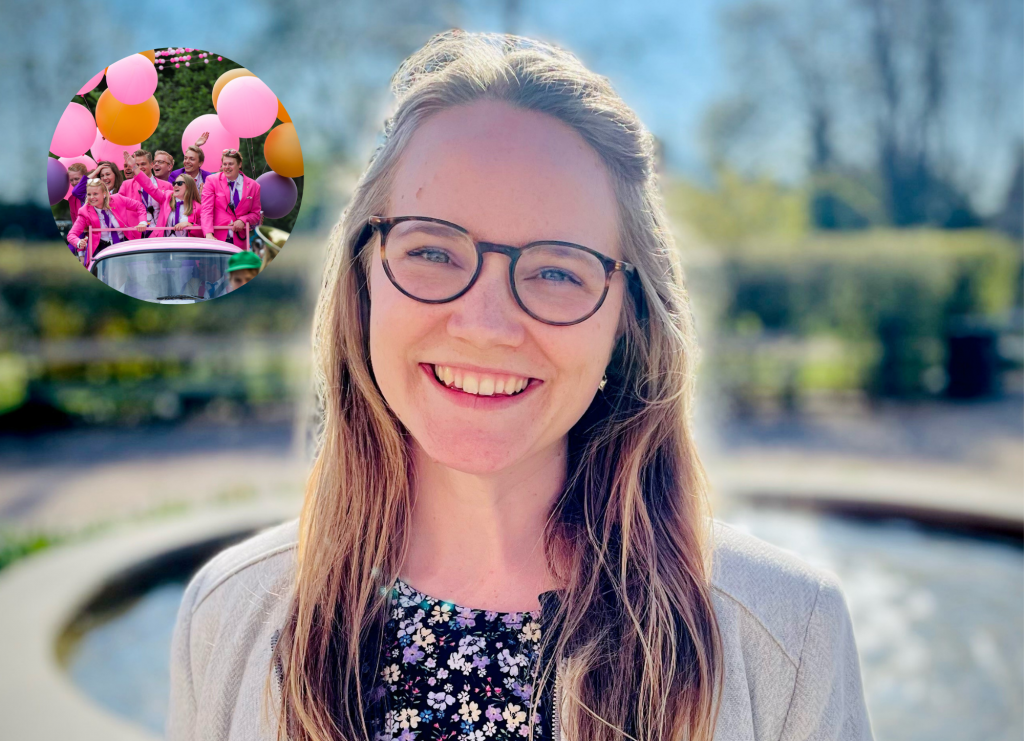 Today we find Freja set to become CEO of AF Borgen after recently leaving her position as Assistant CEO and Communication and Marketing Lead at GPX Medical, which develops medical devices for premature babies.
Freja enjoys reading books, spending time with beloved friends over a good dinner, and if anyone suggests a game of Monopoly, Scrabble or any other board game for that matter, she will of course gladly accept!
"Being a Carnival General taught me the importance of joy and commitment in leadership. And how important good communication is to such a large organisation. It must be substantial, concise and timely."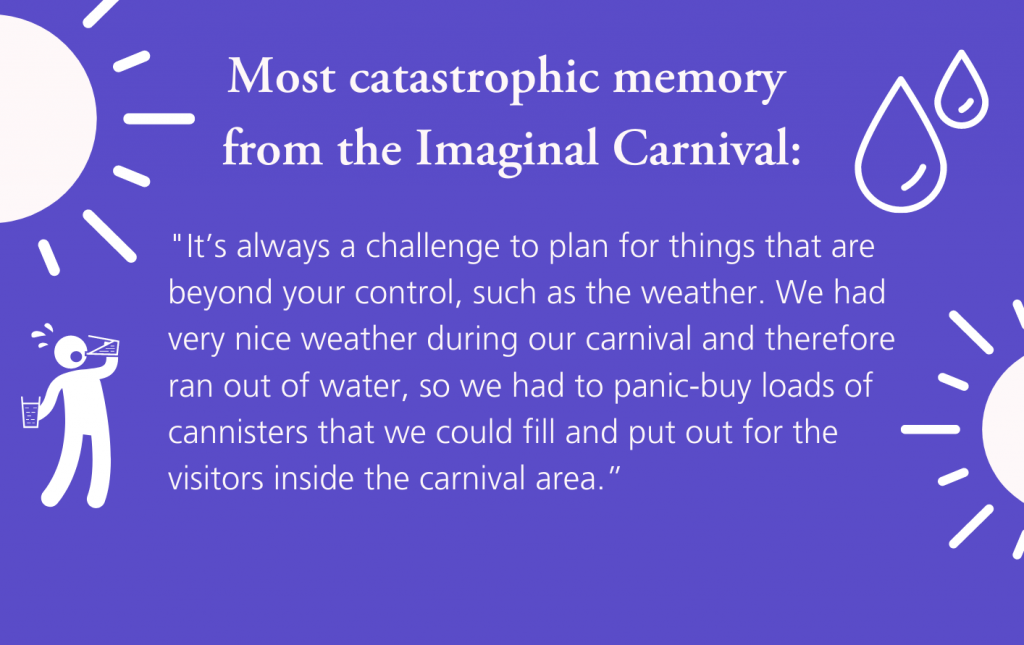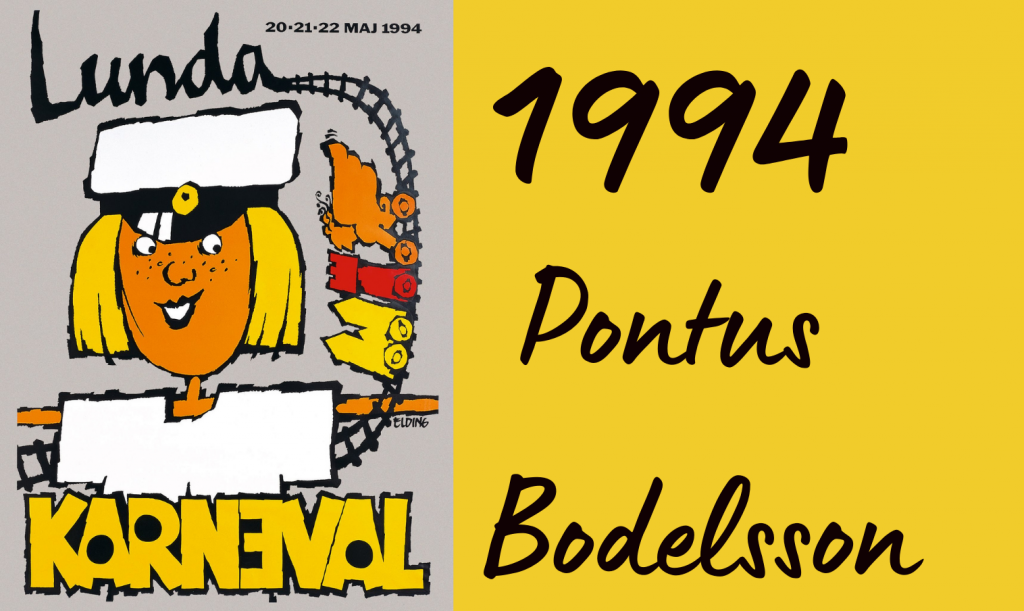 What the carnivalists of 1994 probably didn't know (unless they were psychic) was that their General would be named Skåne's most inspiring leader 19 years later! Pontus Bodelsson ran the Rollercoaster Carnival (Berg och Dal Carnival) with thrilling bravado. He continued his career as board member and CEO of several large companies. Today he is CEO of the Karnov Group. He is married and has two children who have flown the nest (both of whom are carnivalists in this year's Catastrophic Carnival).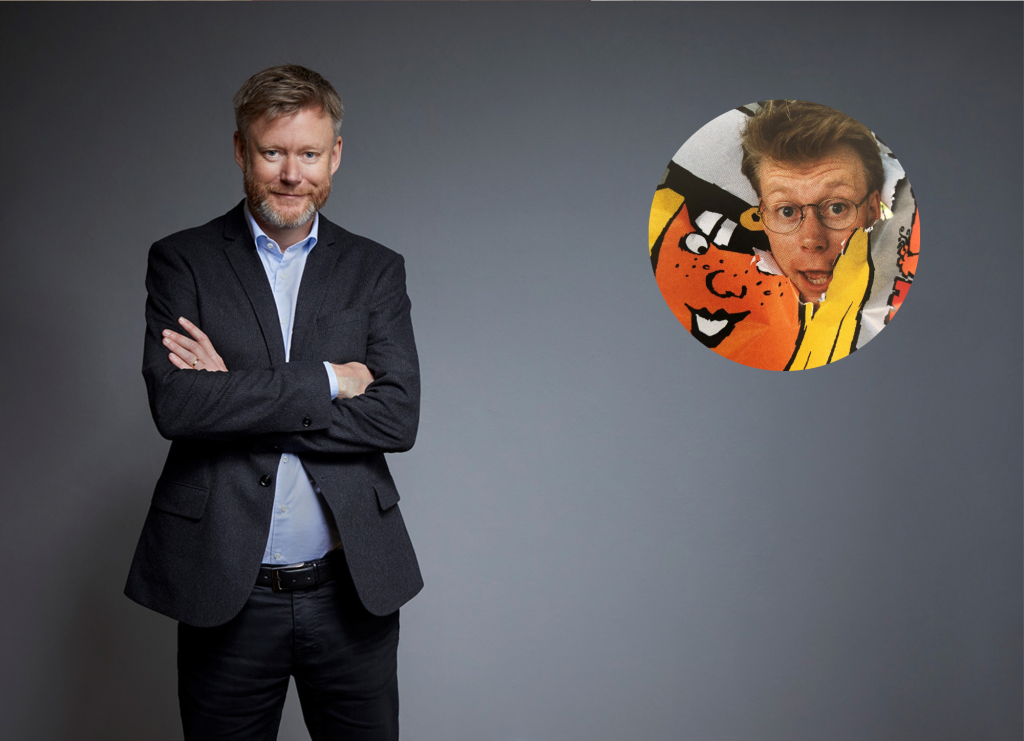 When he's not training for the Vasaloppet or playing and singing, he gives lectures and writes books with titles like Leadership for Change: My 79 Best Mistakes and Other Valuable Lessons, as well as Management by Joy.
"What I learned from being Carnival General is that joy is not a product of success. Success is a product of joy."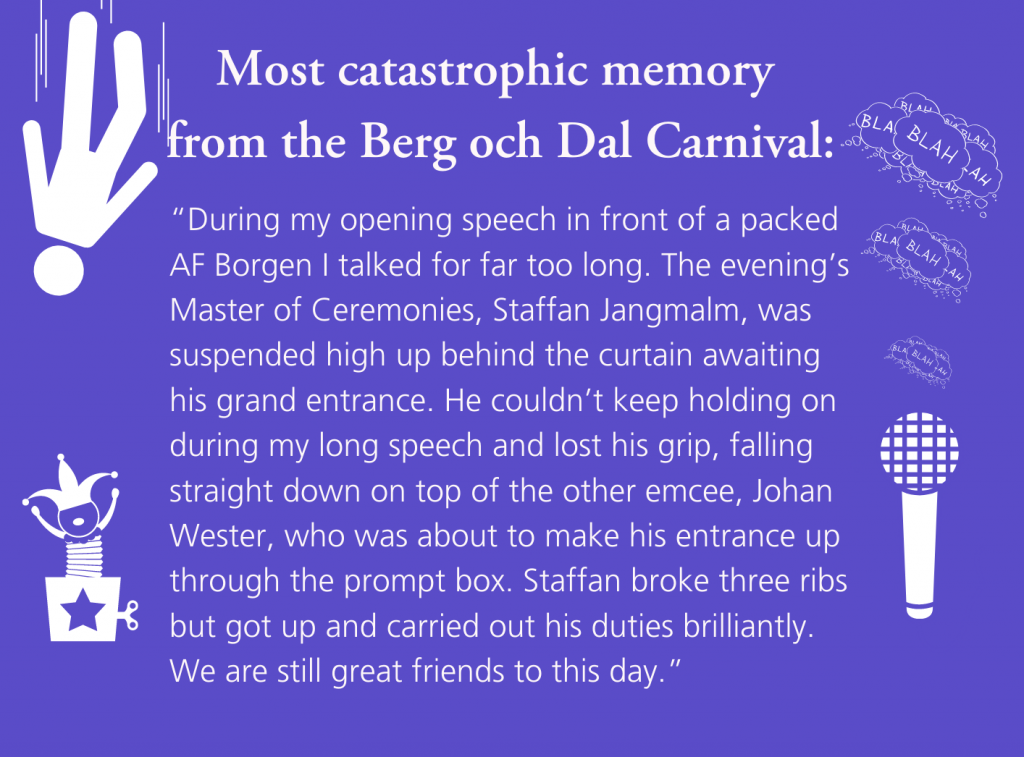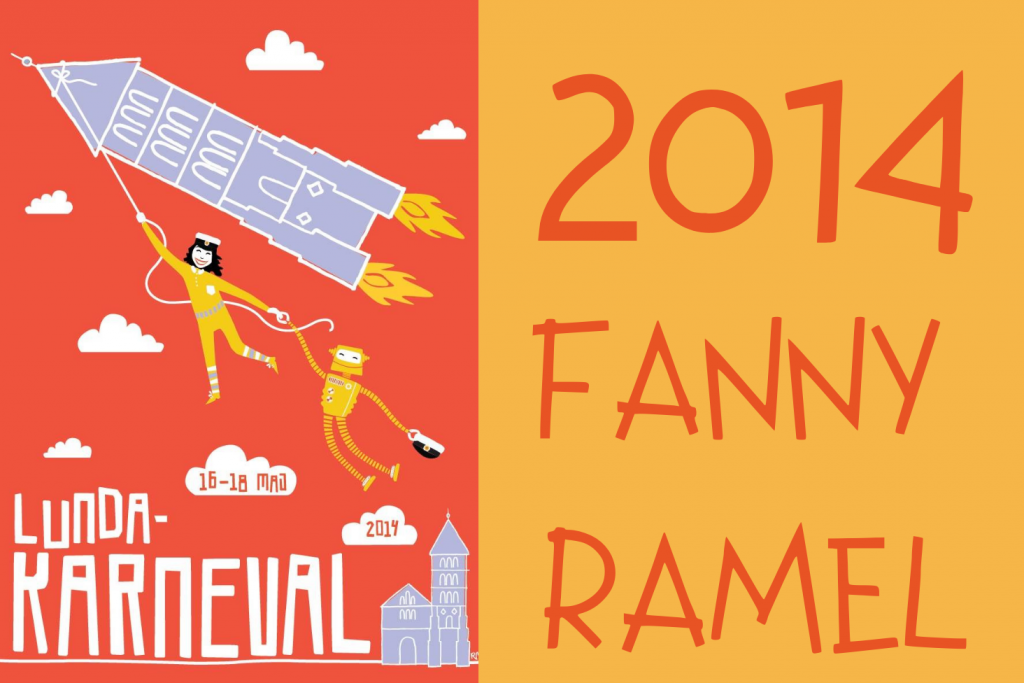 Out of a smoky, green time machine stepped the Carnival Committee after travelling to May 2014 and retrieving their Lund Carnival General – Fanny Ramel. This is how it was described in an article in Lundagård from 9 October 2013. Fast forward to 2022 and we find Fanny Ramel in Uppsala ("forgive me," she says)…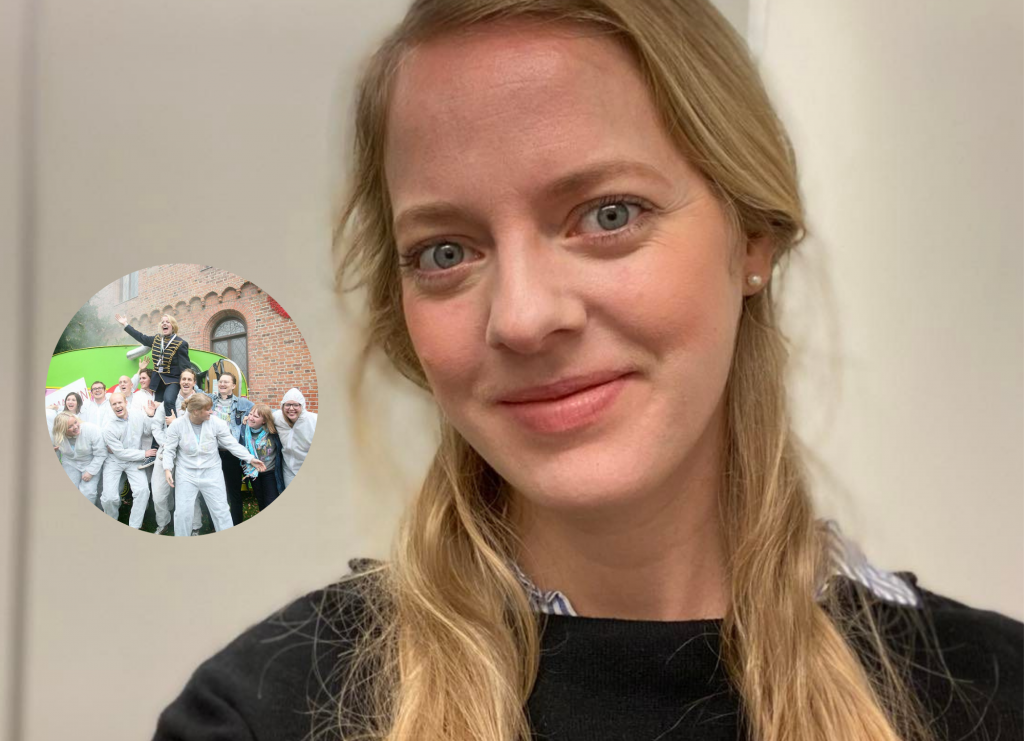 "If I hadn't been General, I don't think I would have even thought about switching careers from a physiotherapist to a performing arts producer. But above all, the carnival gave me experience of joyful collaboration at its best. It gives me the incentive to keep trying to create the best relationships in all collaborative teams, so that together we can create really good theatre or musicals."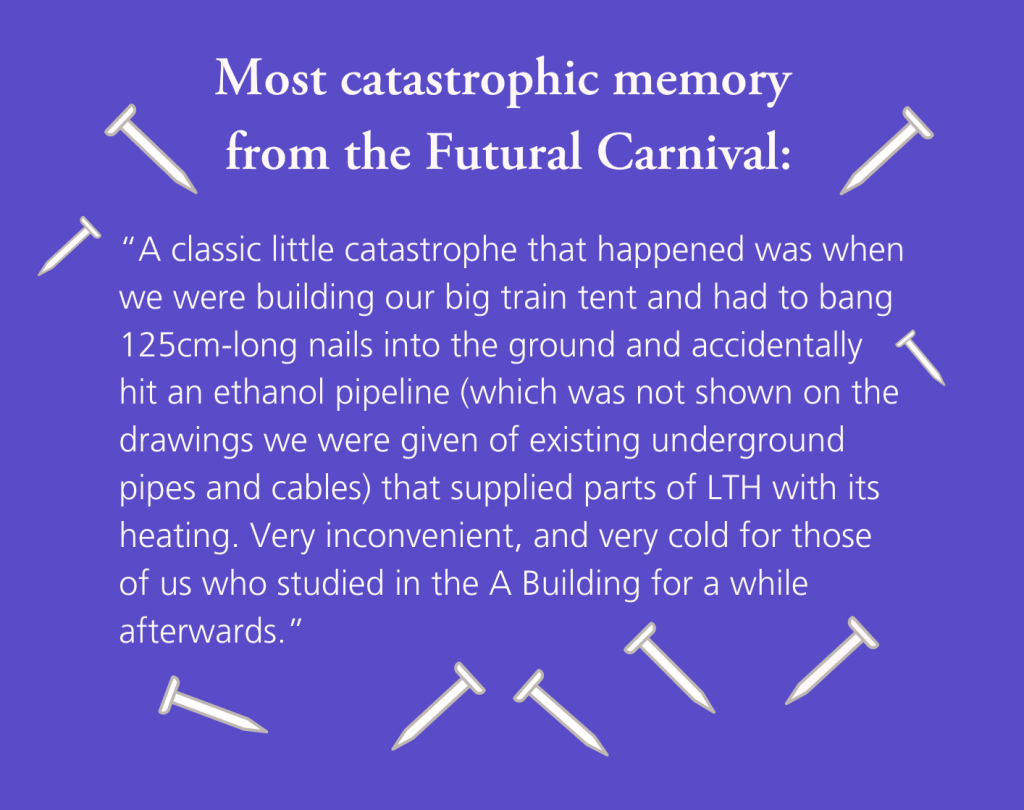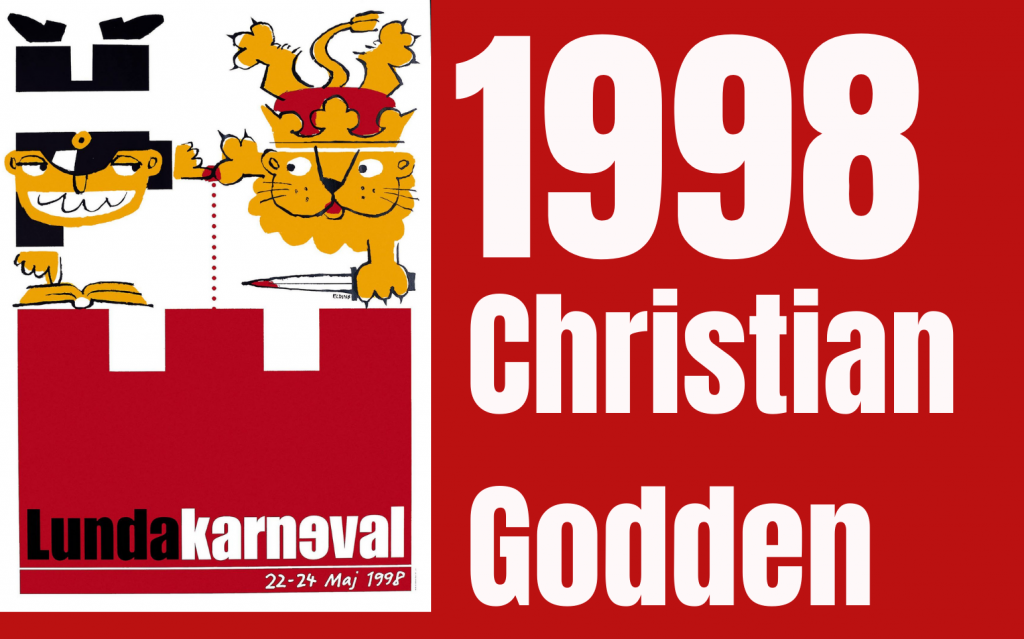 At the forefront of the Ritual Carnival, Christian Godden stood at a crossroads between the old and the new, between the analogue and the digital, between tradition and rebirth.
Today we find Godden (who still lives in Skåne, in Klagshamn to be precise) at the communications agency BBDO Nordics, where he is partner and Strategy Lead. When he's not at work, he's coaching his 12-year-old daughter's football team or competing in singing competitions with his barbershop quartet.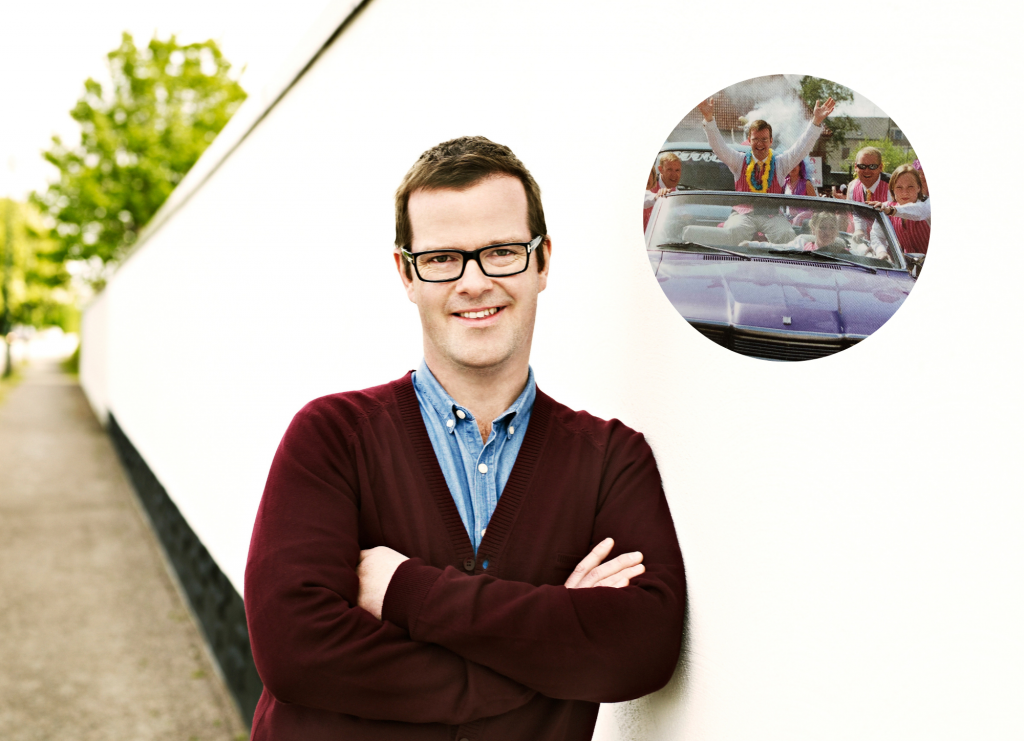 "During my time as General, I learned that some issues need to be resolved right away while others need more time. And to identify when the time is right for what. All people have different motivations, and to have respect for what it is that drives you and your passions. And that nothing, precisely nothing, is made worse by having fun as you are doing it!"