Lund University alumni based in New York City had the opportunity to mingle at the Official Swedish Residence on Park Avenue, as part of a special reception co-hosted by Mr. Leif Pagrotsky, Consul General of Sweden in New York, and several Swedish universities.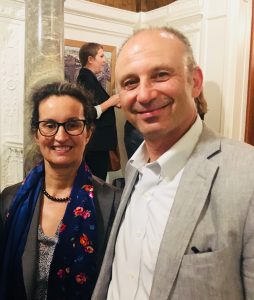 The Swedish universities were in the Big Apple as part of a marketing and recruitment visit, with the goal to attract more US students to study in Sweden. The Swedish universities were attending graduate fairs, hosting an information event and meeting with the Consulate General of Sweden in NYC and Swedish American Chamber of Commerce NYC to discuss opportunities to raise awareness for Sweden's extensive range of degree programmes taught in English.
The alumni networking event was an ideal opportunity to re-connect with graduates and gain their feedback about their own study experience while also sharing ideas to reach out to prospective students in the US. It was a most enjoyable and lively evening with Swedish and international alumni sharing their memories and swapping contact details as they networked at the beautiful residence building.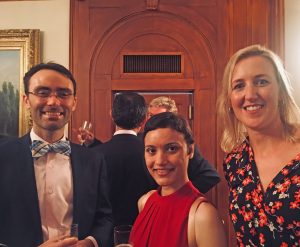 Lund University recruits students from all over the world to a range of 8 Bachelors and 100 Master's programmes taught in English. The US is one of Lund's top non-EU recruitment markets and we are regularly visiting the US to meet prospective applicants. You find our latest US and world tour schedule here – please feel welcome to help us spread the word that Lund University is currently on tour, or perhaps you might even suggest a visit to Sweden to attend the Lund University Graduate Fair on 22 November (Thanksgiving weekend)!