On 29 October the Alumni Office hosted, for the third time, an alumni panel discussion about finding work in Sweden. However, this time around, it was via Zoom. The panel consists of the three former international students – Angel Nikolov, Allisa Lindo and Markéta Urbanová. They shared their stories on how they acquired jobs in Sweden and Scandinavia. On this occasion, more than ever, the panel received many questions on how to network. Therefore, we dedicated a whole article on the topic. Here are some helpful tips based on the panelists' stories and experiences with networking.
Seize every opportunity
Something that many students hear when embarking on the job hunt, is that they have to network and make connections in order to get a job. Networking and making connections can seem like a vague concept, but what it means is that you have to reach out to people and start conversations. Yes, that description also sounds abstract. The reason for that is probably because there are a million ways of doing it, and some of them we don't even think about as networking. Just by talking to people, getting to know them and showing an interest in their work or projects, is a first step of establishing a genuine relationship. It's possible to network anywhere, but the most common and easily accessible places are career fairs, seminars and other professional get-togethers. Here is how Angel, one of the panelists, described his networking:
"Well, I went to quite a lot of career fairs, guest lectures, you name it. I took every opportunity I could to go to what was out there. Then I would just walk up to the person who was holding the lecture, ask some questions and connect with them on LinkedIn. In my opinion it was important to get to know people and see what they were interested in and I was just basically being myself. I was kind of subconsciously building that network which is very critical for getting a job, especially in Sweden."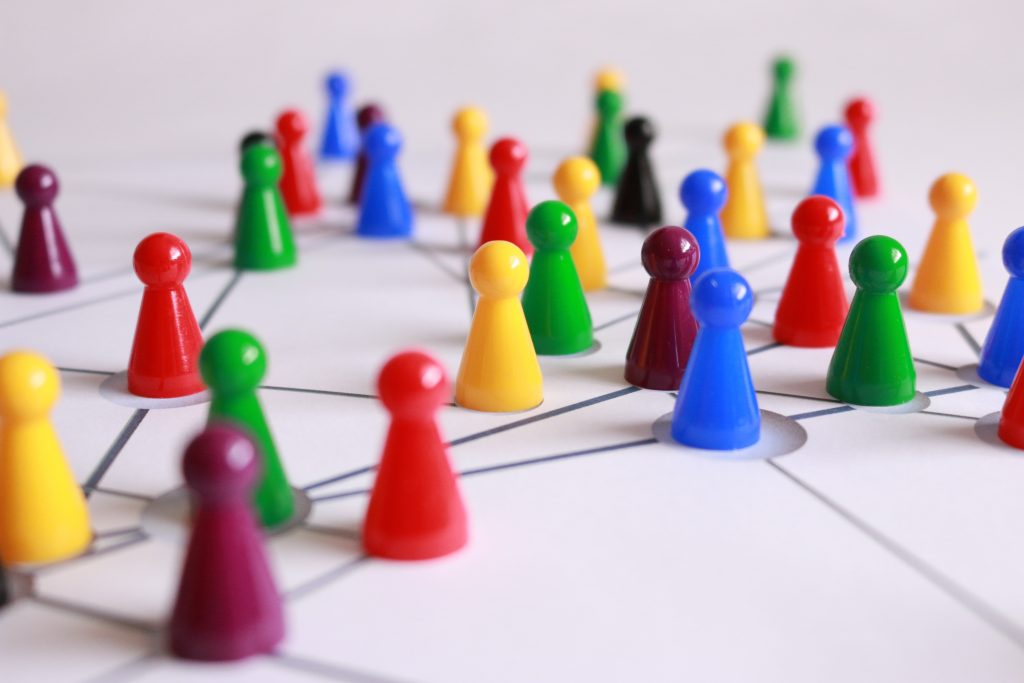 Making use of every opportunity can be a way of growing a network and getting that job. Reaching out to people is of course harder now during the pandemic, but it is still possible to connect through LinkedIn, email and virtual career happenings. You should also not be afraid of contacting companies, even though they are not hiring right now. For example, that is what panelist Allisa did when finding her internship. They were looking for a Swedish speaker, which Allisa was not. She emailed the contact person on the ad, explained her situation, and wrote something along the lines of "I know I'm not a good fit for this position, but I wanted to know if there are any possibilities coming up for people who don't speak Swedish". It turned out that the international division of the organization had planned to post an ad, but Allisa got the internship before that, just by networking and reaching out.
Nobody should do something they are not comfortable with, and it's understandable that many find it intimidating to walk up to people or send a contact request. Nevertheless, Angel emphasized that "taking that leap and stepping out of the comfort zone, is where the magic happens."
The power of fika
To ask people out for fika can be a great way to network. But, it's too forward to ask that right away. You should get to know people and build foundations for good relationships first, which you can do by having proper conversations with someone. Show a common interest and do not just look to exploit or get something out of others – they will be able to tell if you are not genuine. The same goes for when you invite them to a fika. Do not phrase it as: "I'm looking for a job."
Allisa used fika as her superpower. She would talk to people working in startups and asking them out to fika because she had a real interest in knowing more about the local startup scene. Connecting with people in this way, does not only expand one's network, but can also give you insights and tips on job vacancies that may not be on LinkedIn or other job sites.
As pleasant as it is to meet up in a cozy café, we recommend that you instead opt for a digital fika during this current pandemic. Meet up on the screen with your own cup of coffee/tea and let the networking flow!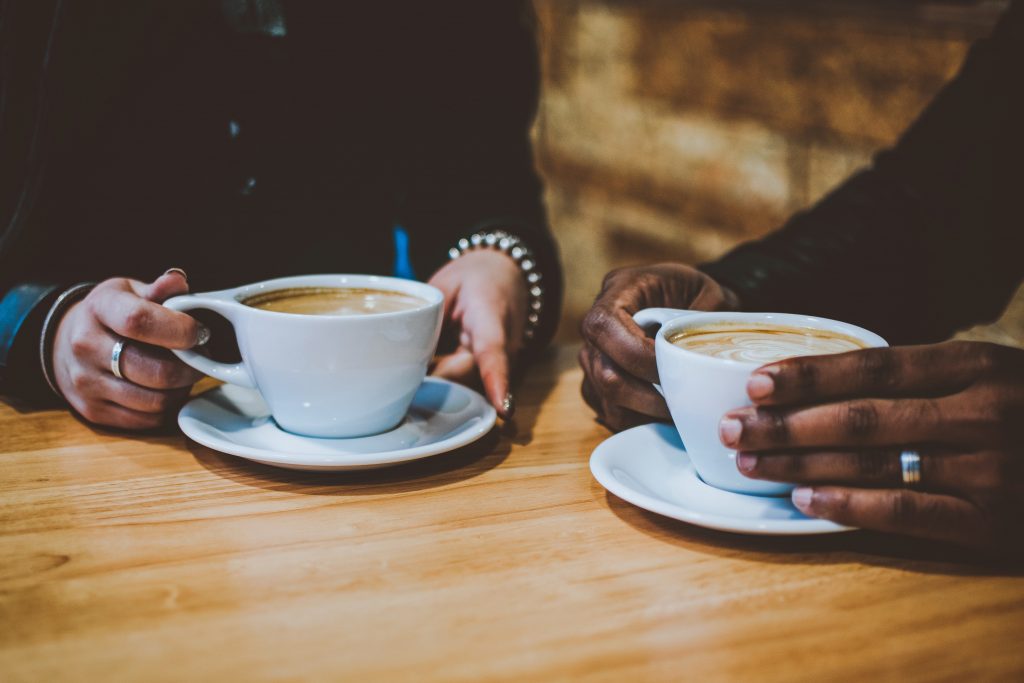 The Swedish way – proactive but not too aggressive
It is important to have some knowledge about different types of networking, but knowing how to approach someone is crucial. While networking in Sweden is very important, it is not the same as going around asking people for job opportunities. One may be used to a more aggressive or direct style of networking, but that can come across as rude in a Swedish context. As seen in the examples above, it is better to ask nicely and not ask for a job opportunity right away. When contacting a hiring manager on LinkedIn, Allisa suggests reaching out like this: "Hi, I'm really interested in doing this type of work within your organisation. This is my area of expertise/what I would like to develop further. I have attached my CV, and I look forward to hearing from you." Fill in the gaps with a description of the type of work you are interested in and examples of your areas of expertise or ways you see that you could offer something to the company. This is an example of a way to be active and reaching out, but doing so in a nice and respectful way.
A quick summary:
Make use of every opportunity by attending career fairs, lectures, seminars and so on.

Don't be afraid of reaching out to companies, even though they are not hiring right now.

Asking people out for fika can be a great way to network.

Think about how to approach people. What works in one country might not always work in Sweden.
Hopefully this article gave you some insight and tips on how to network. Get notified of upcoming articles about networking and career advice by subscribing, or click here to read previous career-related blog posts.