While most students and alumni dream of travelling the globe, one of Lund University's alumni didn't stop at a single trip around the world this year.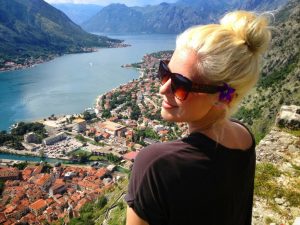 Larissa Olenicoff, who graduated from Lund University in 2012, is now a popular travel blogger. She shares travel stories on her blog blonde-gypsy.com and impressive photography on her Instagram account.
Her travels haven't gone unnoticed by HomeToGo.com, which ranked 35 of the world's best travel bloggers based on mileage for 2017. Using their full travel itineraries, HomeToGo calculated how far each of these intrepid travellers went over the course of the year.
Larissa Olenicoff has made it on the list and is the 20th most-travelled blogger of 2017! She covered a staggering 47,771 miles, which is almost twice around the world.
Her 2017 travels include a wide variety of destinations from Los Angeles to Antalya. She shares her travels with her 30,000+ social media and blog followers.
Kiersten Rich, from the Blonde Abroad, won the award with 154,964 miles covered in 2017. You can find the entire ranking here: https://www.hometogo.com/media/most-traveled-bloggers/
And if you want to learn more about Larissa Olenicoff, you can read her fascinating stories on her different social media accounts:
https://www.facebook.com/TheBlondeGypsy/
https://www.instagram.com/theblondegypsy/
https://twitter.com/theblondegypsy
Text : HomeToGo