In January 2021, video game company Ubisoft announced that its critically acclaimed Malmö studio, Massive Entertainment, would be in collaboration with Lucasfilm and Disney to create a new video game set in the iconic Star Wars galaxy. The project is rumoured to gather some of the most experienced, innovative talent in the video game industry.
What is it like to run such an international recruitment project amidst a world crisis?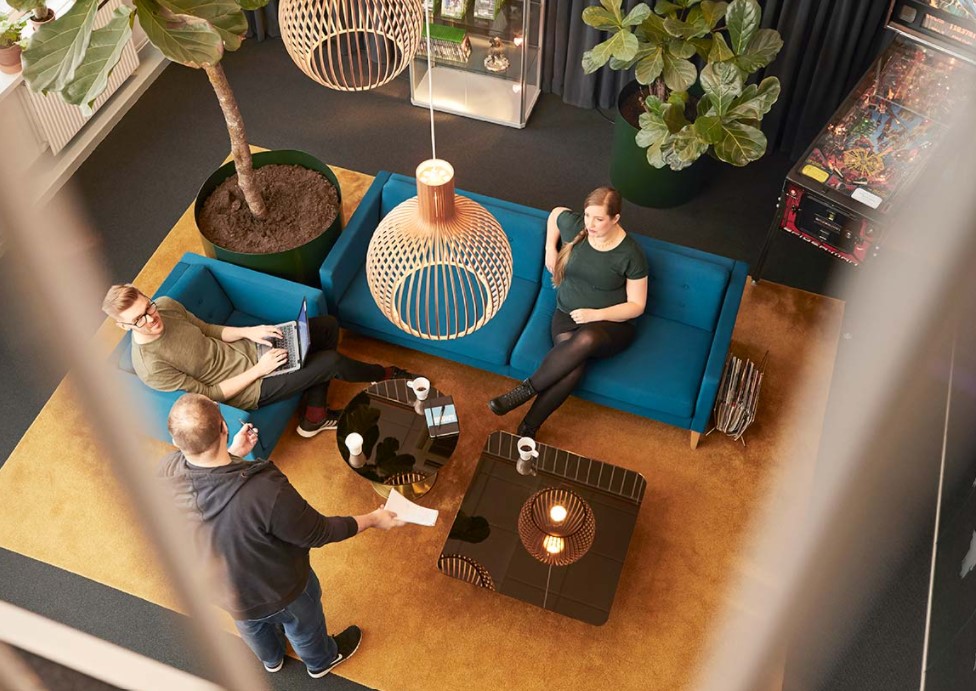 Magdalena Schultze (BSc in Social Science at Lund University, 1984-1991) has a solid background as a HR Director and senior manager for big brand companies like Axiell (software), Brio (toys), Perstorp (specialty chemicals innovator) and Sony Ericsson (mobile phone technology), just to mention a few. Since 2017, she has been heading up the HR department at Massive Entertainment – possibly the "hottest" workplace in the Skåne region right now. At least if you're a Star Wars fan!
But how did this 55-year-old end up in the world of premium gaming?
I was actually approached by Massive! At first, I was a bit reluctant because I didn't know very much about the gaming industry. But after the announcement of the Avatar project and the new studio, I felt that I just have to be a part of this!
Massive is currently recruiting for the new Star Wars project. How has the recruitment process been effected by the pandemic?
The big change is that we have to do everything remote – as everyone else, I guess. If we recruit people from other countries, we usually bring them here for an on-site visit before they join, and that has not been possible this year. But we have managed to recruit at almost the same pace anyway. My recruitment team has done an amazing job! Actually, in some cases, we have shortened the process so people can join faster.
The million dollar question everyone would like to know is, do you get to play video games (for fun) during work hours?
Haha, yes many people actually have to play as part of their job! But I don't. I wouldn't "survive" more than a minute, I think!
Do you play at home?
No, but I have watched my sons play a lot when they lived at home. So, I have been hanging around gamers a lot!
During the pandemic, workplaces all over the world had to get used to digital meetings, less travel and no social interaction. How did your workplace handle the change?
In many ways, we had some experience of it already since we are part of an international company with studios all over the world. So online meetings was not something completely new. I think the big change has been to have your daily check-ins and chats with colleagues and people over Teams or phone instead of in-person. We changed our way of working and meeting very quickly. We really didn't have a choice! I think it has been a challenge for many to adapt to this. I personally miss the informal interaction with my team.

But in a way, I have gotten to know people in a different way now, since I have seen their pets, children, spouses and taste in art in their homes.
Your company values – craftsmanship, courage, responsibility and family – have been created to guide all of your employees as well as potential future candidates to what the game studio is all about. But what is your personal take on those core words? What do they actually mean for you in your everyday working life?
To me, it is a reminder of what we stand for and what we want to be as a company. That our way of working should be inclusive and create a safe space to work and grow together, but also that we should be professional in our different crafts. We are like a symphony orchestra – everyone is very good at playing their instruments and if we can play together, we can create a very beautiful result.