On 4 October we hosted an alumni reception at the Swedish Embassy in London. Many alumni gathered after work for a fruitful evening of mingling and networking. Alumni also enjoyed an inspiring talk by Professor Thomas Kalling, professor of Strategic Management and director of SITE at the School of Economics and Management (LUSEM). In his talk Innovation Research at LUSEM through Industry Collaboration, professor Kalling told us about his work with SITE, a recently formed unit reflecting the School's commitment to research collaboration with industry within areas connected to organisational and institutional renewal, such as entrepreneurship, innovation, technology management, and strategy.
As it was Kanelbullens dag (Cinnamon Bun Day), we cleaned out a local Swedish bakery and made sure our alumni could enjoy one of Sweden's most beloved sweet treats.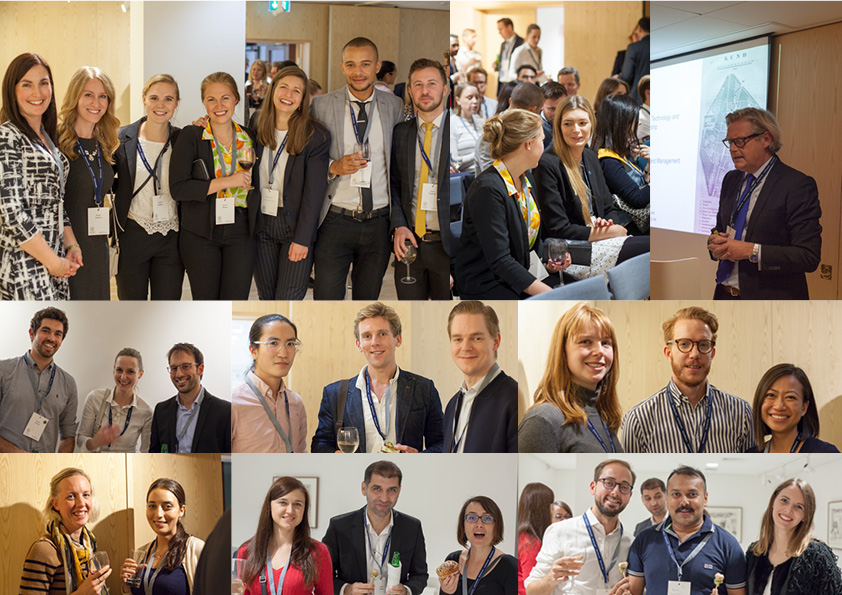 Join the Facebook Group
It was great to hear that there is such an interest in starting a local group. After our pre-event meeting we had with a few alumni, we came to the conclusion that we can get the ball rolling by starting a Facebook group for London-based alumni.
You can join the group here and start inviting fellow LU alumni in the area. It's an open group where everyone is welcome to add members, posts, photos and events.
Chapter info
The ambition is that this is now a group you all can use to meet other alumni and plan your own activities. Perhaps after a couple events, and if there is a group of alumni who would like to form a committee, we can create an official chapter in London! Check out our website here for more information about starting a chapter.
Feel free to get in touch if you have any questions or ideas for future alumni activities in London!