This week we meet Sarulchana (Pam) Viriyataveekul, alumna who was an exchange student during the academic year 2014/2015. Sarulchana studied courses in Swedish, Swedish social policy, Economics and the Scandinavian Model of Equality – Gender, Class, Ethnicity and the Welfare state. Sarulchana currently works as a Research Assistant at the World Bank in Bangkok, Thailand.
Q: Why did you decide to study at Lund University?
The journey that led me to Lund University was driven by my fascination with the Swedish way of life and its' welfare system, as I grew up watching documentaries and news about them. I wanted to get a taste of what the "happy" life is like in a welfare state, and learn how its' elements can be applied in my country. Luckily, my university offered several exchange programmes with universities in Sweden, Lund University among them. The choice to study at one of the world's top 100 universities was clear, especially as it is in the top 30 for development studies. I knew immediately that studying and living in a city where bright young minds gather would be one of the most memorable years of my life. And it turned out to be true!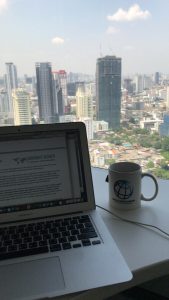 Q: Currently, you work as a research assistant at the World Bank in Thailand. What does a typical work day look like for you?
My work days are rarely typical since I work for task team leaders in different units at the World Bank, and also at the Center for Research on Inequality and Social Policy (CRISP), Thammasat University. Both offices give me flexibility to design my work schedule. If I am not working from a café, I am either at one of the offices or attending meetings for my World Bank Task Team Leaders. Each day is unique, but below follows what a day at my work can look like.
Today, I started at 8 a.m. On my way to my first stop, I read online newspapers to check for news about inequality trends worldwide. Once I arrived at the research center, we had our weekly 9 a.m. meeting to lay out the plan for our first Newsletter. From the research center I traveled to The World Bank Office for another weekly update meeting with the Senior Human Development Specialist, where I was assigned new tasks for the whole week. By 11.30 a.m. I was back at my desk performing desktop research.
At around 2 p.m. I took my lunch break at a food court in the mall nearby. Sometimes I buy take away food to eat at the kitchen, so I can enjoy the stunning Skyline view while eating. By 3 p.m., I had switched to doing work for the Social Development unit, coordinating with a private sector partner to plan a Brown Bag Lunch session on 'LGBTI Friendly Workplace', a topic I am excited about. Once the sun was starting to set it was time for me to pack up my stuff and head home.
Q: Has your Lund University education been beneficial in your work? In what ways?
My Lund university education has been beneficial both directly and indirectly. In one of the research works on the welfare card scheme in Thailand, I was tasked with writing a literature review on the challenges and effectiveness of poverty targeting programmes in different countries. Having studied Swedish Social Policy, it is easier for me to grasp the concept of welfare systems in general. In my work at the World Bank, the knowledge I gained from the Scandinavian Model of Equality class equipped me with a gender and rights-based lens to apply to gender related projects.
Most importantly, the international environment in Lund prepared me well for the culturally vibrant working environment in my professional life. The soft skills honed from networking with classmates and new friends from diverse backgrounds helped me become more open and understanding, and allowed me to communicate more effectively with foreign colleagues as well as clients.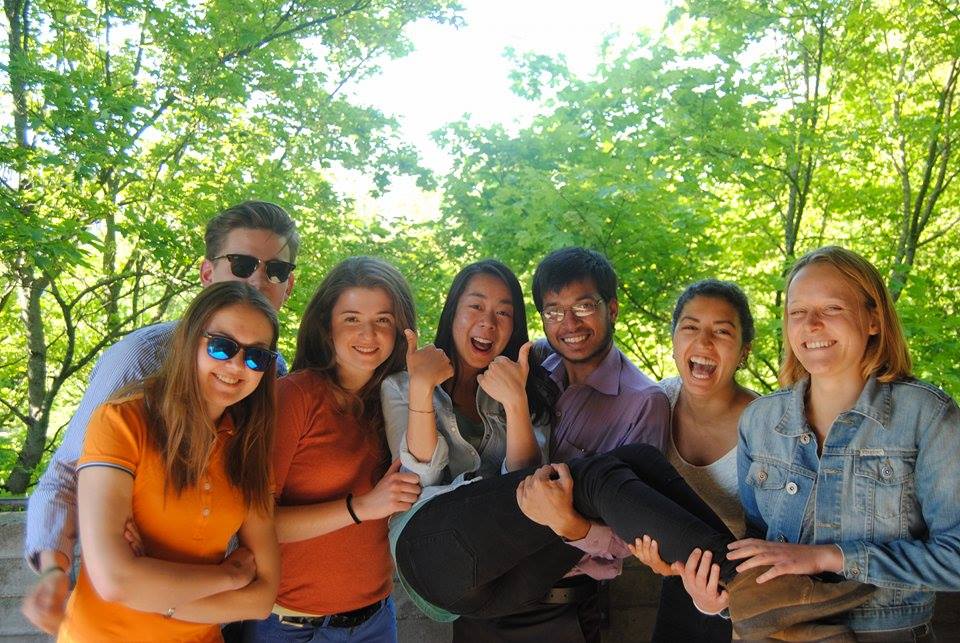 Q: I see that you have worked at the Thai-Swedish Chamber of Commerce. During your time there, what were your biggest learning outcomes?
I learned that this year marked 150 years of relations and commerce between Thailand and Sweden. During some of those years, the Thai-Swedish Chamber of Commerce (TSCC) has played an integral role in the enhancement of Swedish businesses in Thailand. When I worked for TSCC there were more than 120 members, most of which are Swedish companies such as ABB, Saab and Tetra Pak. Many of our member companies directly contribute to the progress of Thailand 4.0, an economic model which propels growth through innovation and technology. Not only do Swedish companies help transform the Thai economy, they also introduce Swedish values to the society. IKEA Thailand recently began granting four weeks of paid paternity leave to its' employees, setting a great precedent for Thailand, which currently only grants paternity leave for state officials.
There were many interesting projects over the years; such as seminars and networking events on anti-corruption, corporate social responsibility, and digital economy with high-level speakers from the government and business sector. The project I found most exciting to work on was the upcoming 'Swedish Education and Career Days 2018', in collaboration with the Embassy of Sweden in Bangkok. At the Chamber, we were a small team consisting of four people, but we were planning the biggest international education event in Bangkok with over 20,000 visitors, together with organising alumni networking, and roadshows at Thai universities to connect Thai students and young professionals with world leading Swedish companies and universities (Lund University included!). The planning involved collaboration with various stakeholders, which spans across multiple sectors and nationalities.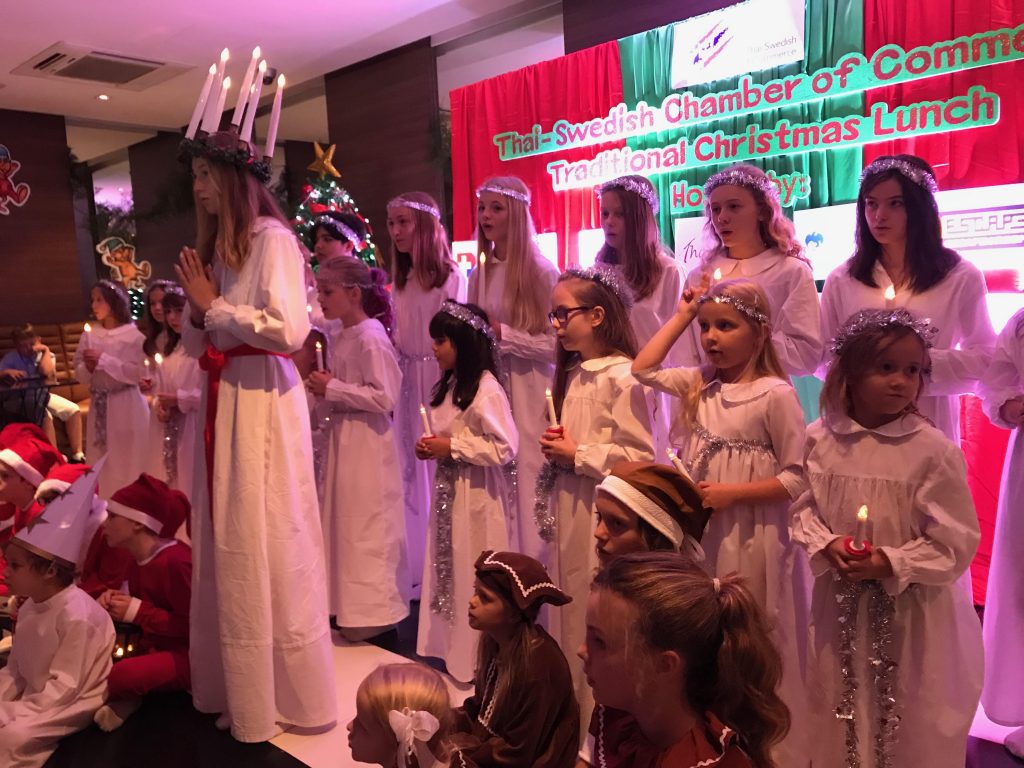 Q: What is the most unexpected thing you learned at Lund University?
Being in a foreign country, pretty much everything was unexpected. For me, the most surprising thing was the Student Nations. I was overwhelmed by the options presented to me (it felt like Lund was the Swedish version of Hogwarts!). During the second semester, I volunteered at Kristianstads Nation several times, rotating my responsibilities from selling entrance tickets, preparing food, making drinks, to cleaning. After each time, volunteers were invited to attend a 'Tacksittning' ('Thank-you-sittning'). Never before had I attended a dinner party where one has to dress up according to a theme AND sing (in Swedish) before each course. Even though I did not know the meanings of the songs most of the time, I still had fun trying to mouth the words and dancing to Håkan Hellström's or Eurovision songs with the new friends I made at the end of the night.