On 26 November, the Alumni Network hosted a panel discussion where we invited three international alumni to share their experiences on finding a job in Sweden. Marketa, Angel and Allisa, our three panelists, all had some great tips to share with the audience.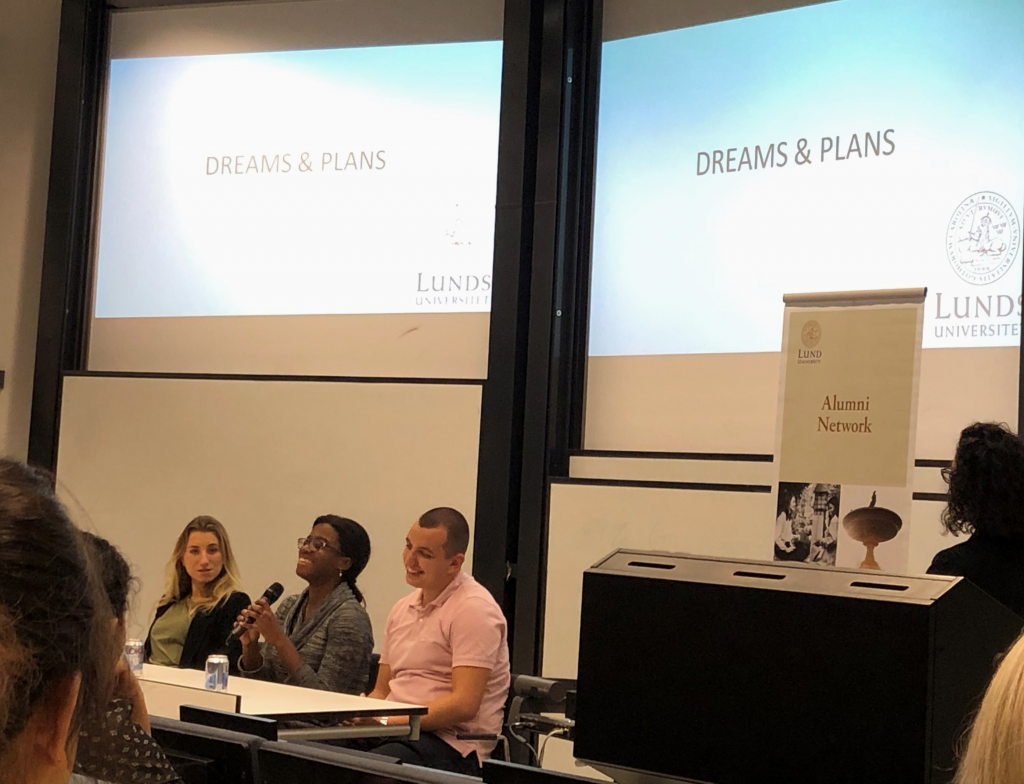 Allisa Lindo, Angel Nikolov and Marketa Urbanova were our three panelists of the night. Allisa now works as a Growth Marketing Manager, Angel as a Sales Development Representative and Marketa works as a Client Engagement Advisor. During the discussion they explained that it was not easy for them to find a job in Sweden. On the contrary, all three panelists agreed that finding a job after their graduation was a bit stressful (to say the least).
– I made a commitment to stay in Sweden. For me, not being an EU-citizen, it was very stressful since staying in Sweden meant I had to find a job fast, Allisa told the audience during the panel.
Angel also had a similar experience and Marketa noted that comparing her situtation with peers also contributed to the stress of the job hunt.
– When you went back to school for your lectures and your peers told you how many interviews they've gone to, it was stressful for me, Marketa said during the discussion.
Different ways of networking
During the panel discussion, our panelists shared their strategies on expanding their network and finding job opportunities. Angel was not only active on Facebook, where he posted in different groups, but he also kept in touch with his former classmates.
– I contacted a former classmate working at a company and sent my CV to him. He then forward it to the manager, who later called me up wanting to do an interview. So my point is to make connections already during your studies. That way, you already have a network once you're looking for a job, he said.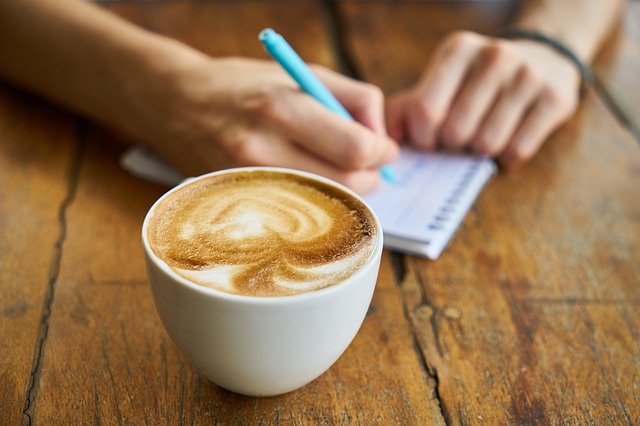 Allisa had a different approach in her job hunt. She emailed connections she had made during her internship, asking them for a sit-down where she could get information about their profession and the company. During the "fika," she asked relevant questions and meanwhile planted the idea in their head that she was on the job hunt. Most importantly, she noted, was that she never directly asked for a job. She simply made connections by showing a genuine interest in the company.
Differences in the Swedish workplace
Another question that was raised during the discussion touched upon the differences between the Swedish workplace culture and non-Swedish workplaces. Here, the panelists had some different experiences. Marketa, who had worked for a big international company didn't really experience that many differences, while Allisa who works within the start-up community, had experienced being the only non-Swede at the office.
– Communication in Swedish is common at the workplace and socializing is usually done in Swedish. What I wish I knew ahead of time when searching for a job in Sweden, was the priority of teamwork. At least within the startup community in Sweden, there is a big focus on a how you as an individual can contribute to the team and the company, she said.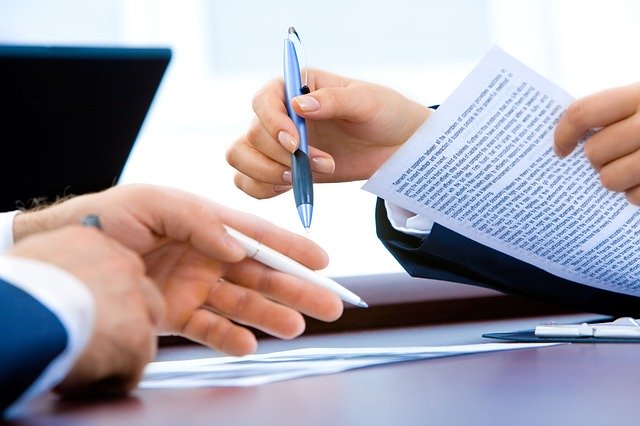 Angel, however, felt that the biggest differences he had experienced in the Swedish workplace was the lack of feedback.
– In my experience, people in Sweden won't confront you directly. You need to ask for feedback from your manager or even your peers. Always when you've taken action at work, ask for feedback and give background to your thoughts, he said.
Another valuable insight Angel has learned while working in Sweden, is the flat hierarchy usually found in Swedish workplaces.
– You don't formally address people and you're always on a first name basis. Of course, you have a manager but he or she is more like a peer than a boss. So when you apply for jobs, don't address people with Miss or Mister, Angel shared.

Thank you, once again, to our alumni panelists!
If you're a student or recent grad, keep an eye on MyCareer for additional career events in the near future. We wish you the best of luck on your job hunt!
If you're an alum with some helpful tips for internationals wanting to work in Sweden, please share your thoughts in the comments section below. Thanks!