Back in the 1980s, Rickard Öste, a researcher at Kemicentrum, the centre for chemistry and chemical engineering at Lund University, became interested in finding a healthy yet tasty substitute for milk. As Oatly the company began to take shape, Arla flew down from Stockholm, tasted the oat drink, spat it out and said, "You'll never be able to sell this". Nowadays, the company has a strong position in the Swedish market and is a big competitor to Arla. In recent years, the oat drink from Skåne has become a worldwide brand, with a turnover of 6 billion SEK in 2021.
Rickard Öste is a professor, entrepreneur, investor and food tech researcher. At 70 years of age, he has no plans to slow down, let alone retire. Even if his children and grandchildren have started to wonder. Now he has his sights set on developing food products that refine nature's raw materials such as berries, grains and fresh bacteria that boost health.
"There is so much untapped potential in food and how it can positively affect our health and prevent disease," says Rickard Öste.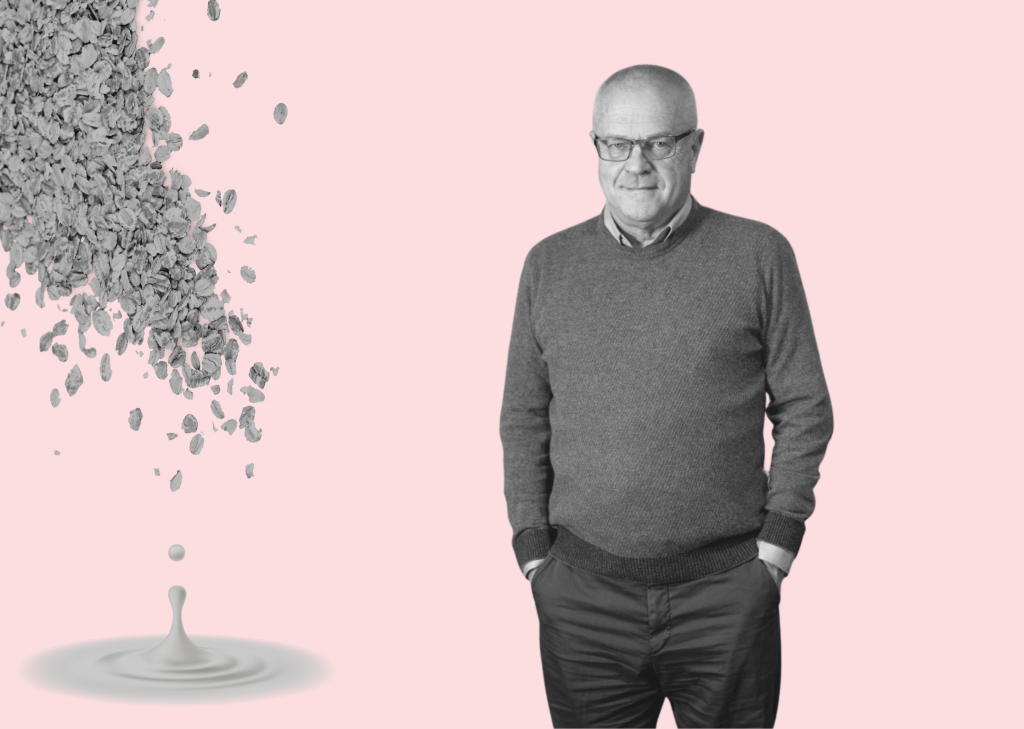 Discovery of lactose intolerance
But we need to go back a bit in time to see how the Oatly success story became possible. In the early 1960s, Arne Dahlqvist, Professor of Industrial Nutrition at Kemicentrum, discovered that many people suffered from lactose intolerance. A deficiency of the enzyme lactase in the small intestine results in difficulties breaking milksugar (lactose). Over the years that followed, the department deepened its research into lactose and undigested carbohydrates.
Rickard Öste, already interested in chemistry began to study the subject at KTH but transferred to Lund University who was the only place in Swedish that had on an academical level food science and technology. Food research aroused his curiosity and after receiving his degree he joined Arne Dahlqvist's research team as a chemist.
"We experimented with different chemical and technological processes to rid milk of lactose, but many tests showed that we lost protein quality. It was a fascinating problem."
Oat drink sees the light of day
It was at a conference in Japan in 1985 that Rickard Öste first came across soy milk. The fact that you could put a coin in a vending machine and get a packet of soy milk with a long shelf life made him think. Was it possible to create a product that tasted like milk with similar properties, but was made from something else? Back in Lund, research focused on cereal. Since some people also had an allergy to soy protein and other legumes, this type of drink was not felt to be the best alternative.
Barley milk didn't taste nice. Neither did rye milk. What about oat milk? A thought was awakened. Oats, a significant Swedish cereal, were already recognized at this time for affecting health in a unique and good way.
Rickard Öste spent some time as a visiting researcher at USDA, U.S Department of Agriculture at a researcher station in San Francisco area. After seeing how Silicon Valley was taking research into the community, Rickard Öste was keen to make a more obvious step out into the market – all while driving forward his research at Lund University. After several years of intensive research, he and his team in Lund finally succeeded in mixing oats with water and a patented enzyme mixture. An oat drink had been born that after further refinements and patents worked just as well in coffee as it did in baking. This research is constantly ongoing to improve the products.
The first commercial product appeared on the shelves of British supermarkets just before the turn of the millennium. Today, Oatly is available in the form of ice cream, yoghurt, whipped cream and milk, among other products, in shop refrigeration sections in 20 countries.
"Data from large epidemiological studies show clearly that what we eat, and eating too little whole cereals and dietary fibre in particular, is one of the health factors for morbidity and mortality. We would all feel better if we ate more dietary fibre. This is where oats step in, potentially providing an important component in improved health outcomes."
Oatly's products also sell well because customers are informed. The realisation, particularly among young people, that we need to reduce methane emissions from cows to have a more sustainable climate is a growing movement.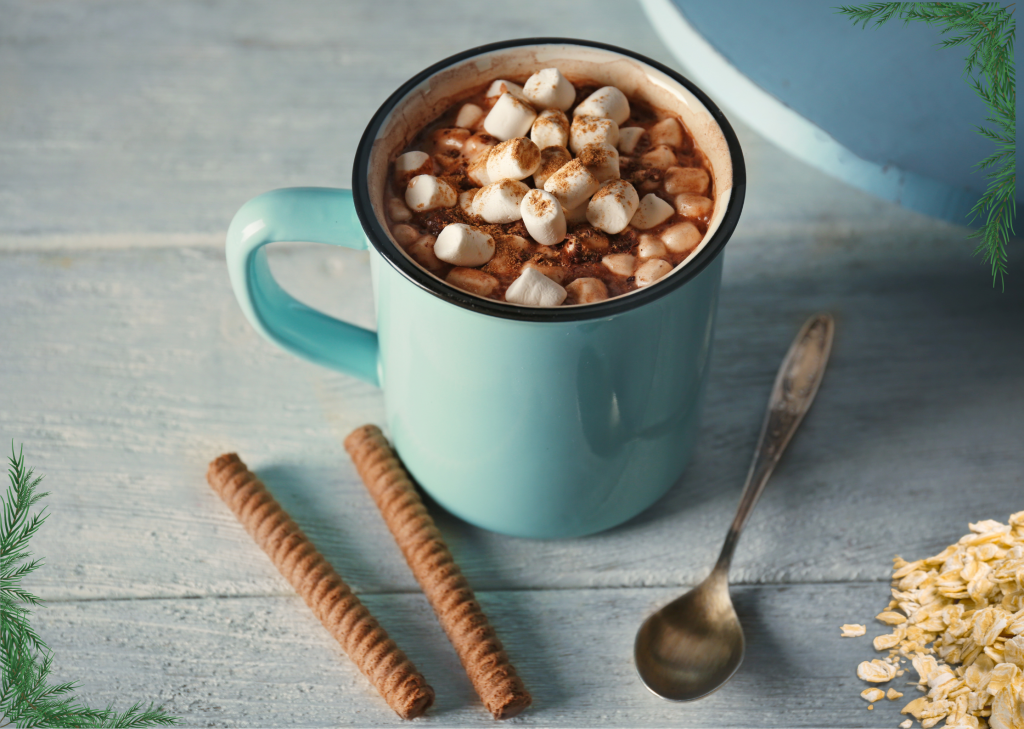 The sacred drink
But it hasn't been an easy journey.
"Milk is sacred in Sweden, we have learned that," says Rickard Öste. "Once we had a patent for our oat drink, I invited the marketing manager from Arla to fly down and have a taste. He took a sip and instantly spat it out. 'You'll never sell this,' he told me."
Another food giant, ICA, wanted to take the drink and make it its own brand so that it could set the terms and control the product. Oatly's product hit the shelves under the name "Solhavre" (Sun's Oats), but the company continued to look for ways to become independent and developed a range of different products under the name of Oatly.
Around 2012, all the pieces of the puzzle fell into place and, with a bold marketing strategy, Oatly began to gain market share. A new CEO, Toni Petersson transferred the company to a lifestyle brand. With slogans like "Wow, no cow" and "It's like milk, but made for humans," Oatly became a competitor to be reckoned with.
"We took a different approach. We were unabashed. People tried to stop us from day one. How dare we tell people that milk isn't totally healthy and that oat milk is even better for our climate? We were sued, and we lost."
The milk wars were won by the Swedish milk lobby, Svensk Mjölk. Oatly were forbidden from using 14 different phrases that were declared derogatory to traditional milk. Nowadays they call themselves Oatly, and never use the word milk in any context. But now Rickard Öste can see that all the turbulence has had a positive impact on the company.
"We lost the legal case, but won the public."
Ongoing research to make even better products
Since the beginning, research at Lund University has been of paramount importance. Over the years, many doctoral theses have highlighted different aspects and areas of improvement for the oat drink. Research also shows that oat products reduce the risk of heart disease and lower cholesterol levels.
Rickard Öste also received crucial help in 1997 from his brother Björn Öste. He had studied industrial economy but was essentially interested in marketing and good at packaging components. Following the successful sale of his IT security business, investments could be made in Oatly, paving the way for further expansion. Together, they became a dream team.
"Our strength comes from our different roles. He is excellent at marketing and I concentrate more on the research. We come from a family of many brothers and we have a robust set up. We don't trample on each other's toes, but rather talk through everything."
Rickard Öste sees clearly that Oatly's success is far from his work alone. Everyone involved is crucial, all links in the chain are vital. Cut one ring and the chain falls apart. And the idea that one needs luck in life, he's not convinced.
"As the downhill skier Ingemar Stenmark said when he was told that you have to be lucky to win: 'Yeah, maybe, but the strange thing is, the more I train the luckier I get'."
Text: Bodil Malmström