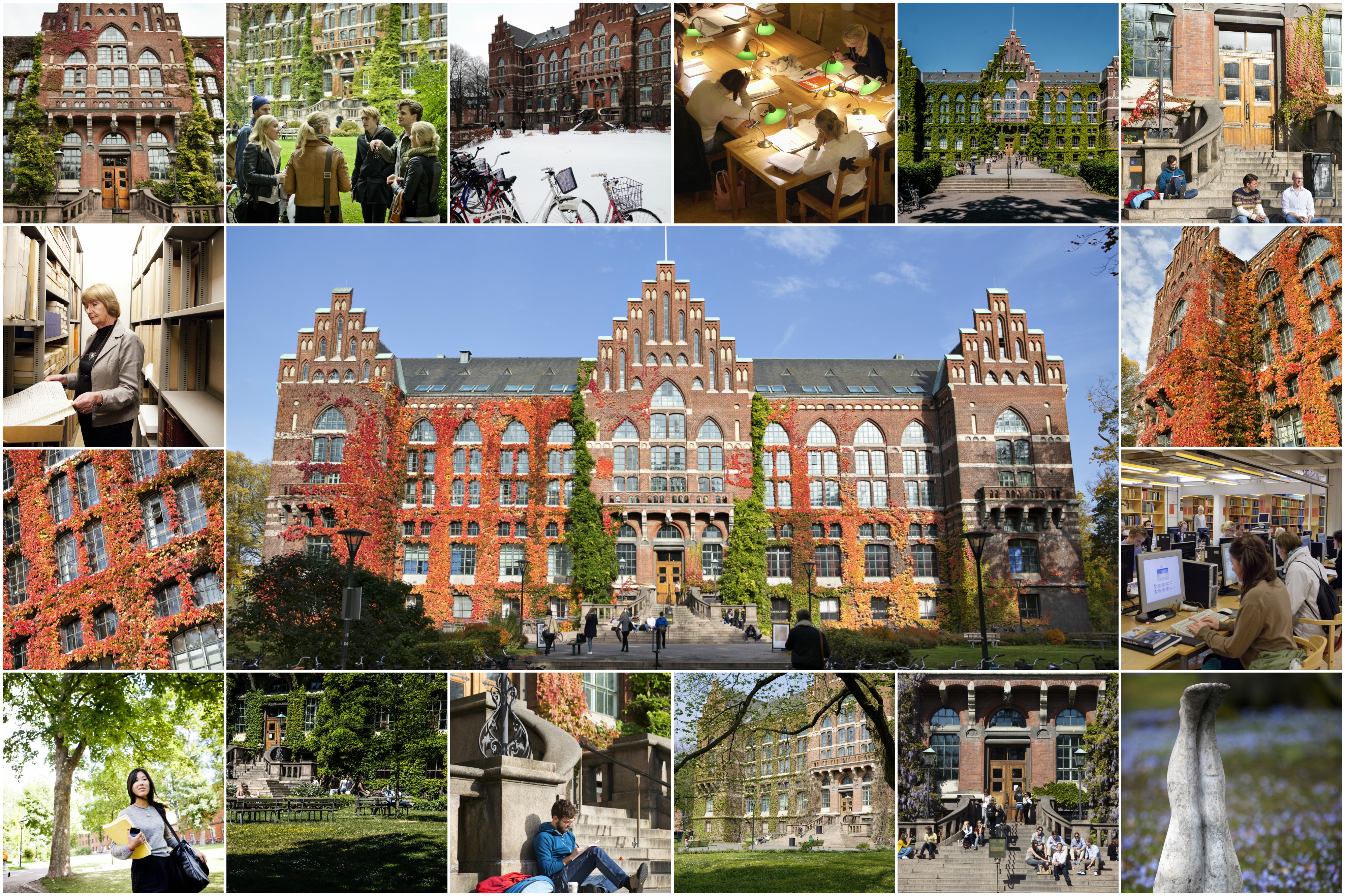 The University Library, located in the centre of Lund, was recently elected as the most beautiful building in Lund (reader contest in Sydsvenskan, autumn 2017). It's appearance changes with the seasons and it's a very popular photo object. You can come to the University Library to study, have a coffee, explore an exhibition or just walk around and be amazed by all the literature they store in there. During the warmer months many students take their studies with them outside to enjoy some sun in the University Library park. You can also explore the many beautiful sculptures placed out in the park.
When it was first founded, in 1666, the library was located close to the Cathedral of Lund. After some time it moved into the King's House but it didn't take too long before all the books, journals and other collections had grown out of it's premises and had to move again. It was decided a completely new library building should be built and in 1907 the magnificent building at Helgonabacken, designed by Alfred Hellerström, was completed. This is where the library still is today. The library is a research library, and is responsible for the historical collections, special collections and Swedish printed material. The collections grow every year and even though the building has been expanded several times  some parts of the collections now has to be stored in other buildings as well.
Next time you come back and visit us in Lund you should take some time to re-explore the University Library, relive some memories and maybe find some things about it that you didn't notice before.
Facts and information from the University Library's webpage: https://www.ub.lu.se/om-oss.