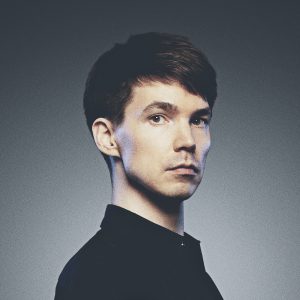 This week we meet Mattias Schulstad, who studied at the Malmö Academy of Music, Faculty of Fine and Performing Arts at Lund University. From a childhood of listening to classical guitar to a career as a musician – Mattias shares what inspired and influenced his musical journey. Collaborations with talented musicians during his university studies and even a one-day internship at the iconic Cheiron studio during his teens have contributed to his guiding principles. This passionate musician reminds us of the importance of the arts!
Why did you choose to study music at the Malmö Academy of Music, Lund University?
As a young boy, I grew up listening to the recordings of the extraordinary Swedish classical guitarist Göran Söllscher. I couldn't put it into words at the time, but I admired the iridescent quality of his playing. He clearly presents the music at hand, with a slightly neutral approach, which allows the listener to both better understand the music, and have a more active listening experience. This is a timeless organizational philosophy, often based on first principles analysis and improvement by reduction.
During my studies at Södra Latin in Stockholm, I realized I might be able to study with Göran Söllscher. I auditioned and was accepted. So after high school, I moved to Skåne. I was eighteen.
What have you been up to since graduating in 2006?
I was eager to continue broadening my horizon, so I moved to New York, studied at Juilliard, and recorded my first album. The album introduced in recent history that the classical guitar tradition is connected to Chopin. It explores the connection between Chopin and the central figure of the modern classical guitar, Francisco Tárrega (1852 – 1909), who shaped the guitar as we know it today.
I also made a recording for the Metropolitan Museum of Art: "Come, Heavy Sleep" by John Dowland (1563 – 1626), in the setting by Benjamin Britten (1913 – 1976), from Britten's "Nocturnal after John Dowland," Op.70. The Met chose the recording to illustrate the museum's essay on the classical guitar's history, from the 14th century to today.
I believe that expanding the guitar's repertoire is important. And since the existing repertoire mainly consists of short solo works, I have mainly focused on large-scale collaborative works. So far, I've premiered two concertos for guitar and orchestra, with a third under way. I'm collaborating with the leading Mexican composer Enrico Chapela Barba, and I can't wait to see the project realized.
Have your studies at Lund University been beneficial in your career? If yes, in what way(s)?
During my three years at Lund University, I was entrusted with time to work on my craft, and given expert mentoring from Professor Göran Söllscher. Today, those lessons are with me as guiding principles when I make musical decisions. I also enjoyed learning music history from Professor Staffan Storm.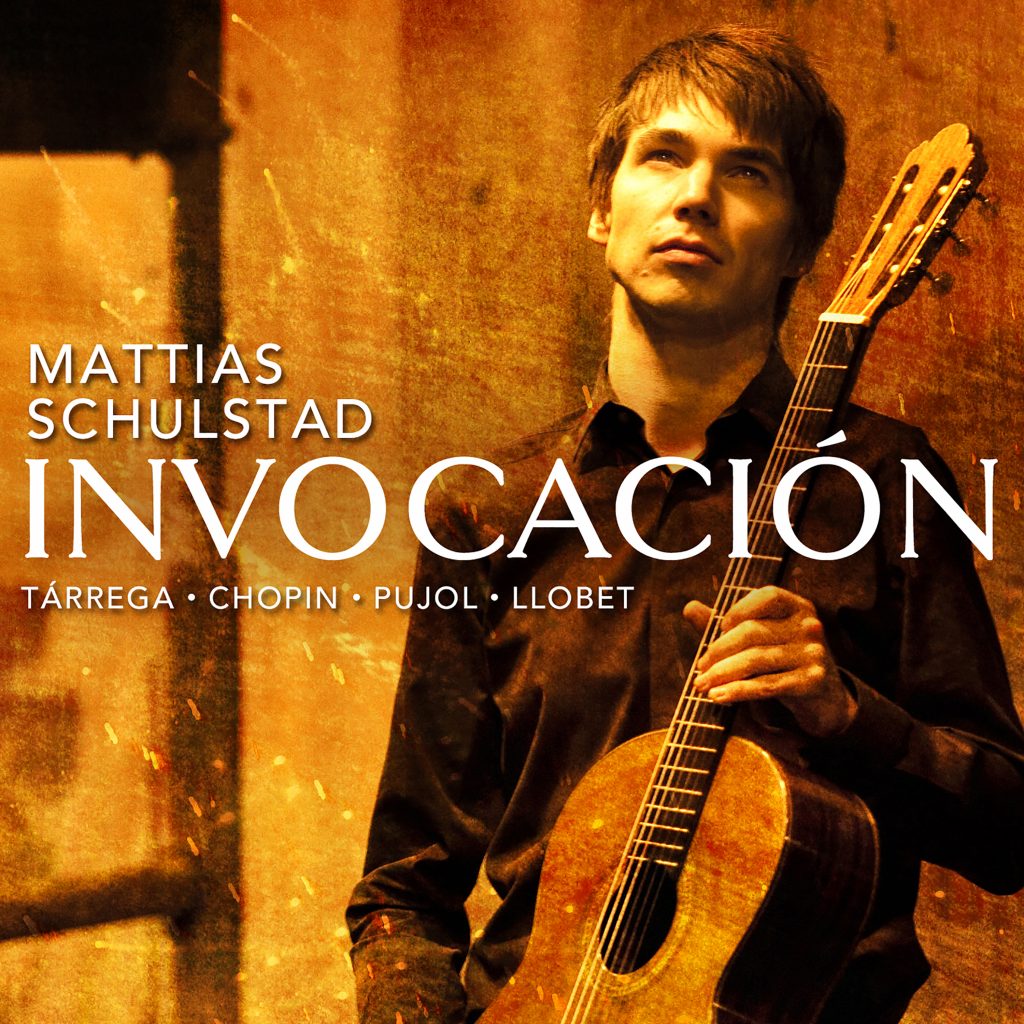 You recently shared with us that your recording of "Nocturne Op.9 No.2" ranked amongst the most popular songs in connection with Francisco Tárrega on Spotify. Congratulations! Tell us a bit about what makes this recording so special. What led to its recent popularity on Spotify?
To see this track more popular now, in 2021, than when it was first released in 2012, is highly satisfying. It means the product works and represents a value that grows over time.
One way to look at classical music could be as the music that has remained throughout history. Even if a song was considered to be of another genre when it was new, as time goes on and other people somehow make it their own, it often starts to be heard as "classical." We see it happening already with the Beatles, and I believe the same will be true of ABBA and the Denniz Pop tradition.
When I think of the guiding principles in Chopin's composition, I remember reading about the song writing ideals of Denniz Pop: simplicity, clarity and contrast, never dull or sentimental. Recognizable in one second.
What is on the horizon in your music career? Any new projects or recordings in the works that you can tell us about?
I'm currently planning a future recording, and am grateful for the initial philanthropic support from the Kjell and Märta Beijer Foundation. Though classical music recording is gaining traction in the current streaming economy, it still relies on the vision and commitment of individuals who believe that supporting the arts is worthwhile. I look forward to continued collaboration with respected actors and to share meaningful work ahead.
What has been one of the most unexpected aspects of having a career as a musician?
How holistic and challenging it is. Good art represents value creation. It nourishes our souls. It brings people together. It drives a social ecosystem of related products and services that are fundamental to economic growth. But even if the individual wellness aspect is felt directly, the economic effects are often indirect and sometimes hard to measure.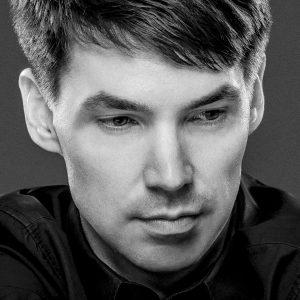 Art is often taken for granted, or used in cynical ways. And since improper treatment can harm quality and thereby relevance, it's crucial to keep that spiral positive, not negative. Like an athlete, it's vital to have the time to maintain and develop one's technique. The level of precision and agility involved is hard to describe, but when it's there, it's obvious to most people, like watching an Olympic athlete. Duplantis, for example.
The same goes for equipment. I'm honored that my first teacher passed down his guitar to me. It is made by Ignacio Fleta (read: Stradivarius), from his "golden age." It has unique characteristics (cedar top, no. 577, from 1971) and I named it Erik, after my first teacher Erik Möllerström. It's an instrument that's highly sensitive and requires great care. I have two humidifiers working 24/7 to maintain a healthy climate around the guitar, and since its varnish is original, and can easily be damaged, I carefully clean it at the end of each day.
Aside from the obvious (classical guitar music), what other type of music do you most enjoy listening to in your free time?
When I was 15, I interned for one day at the Cheiron studio in Stockholm. This was shortly before it was closed down. "Oops, I Did It Again" with Britney Spears had just come out. I played a demo tape for the two guys upstairs, they listened for two seconds, and said "become a studio musician." The Denniz Pop tradition has stayed with me. Today, I'm fascinated to hear a song like "break up with your girlfriend, i'm bored" with Ariana Grande, and discover similarities to Ace of Base.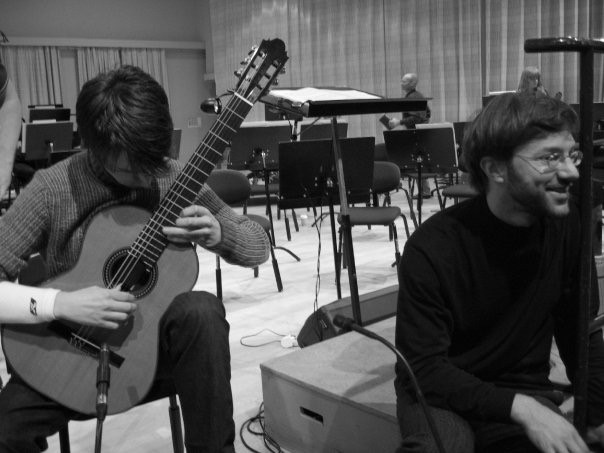 What is one of your favourite memories from your time as a student at Lund University?
I got to play "Concierto de Aranjuez" by Rodrigo with the school's symphony orchestra, conducted by André de Ridder. De Ridder is an incredible conductor whose career was just starting to take off at the time, and has since gone on to work with artists like Jonny Greenwood and Max Richter. I learned a lot.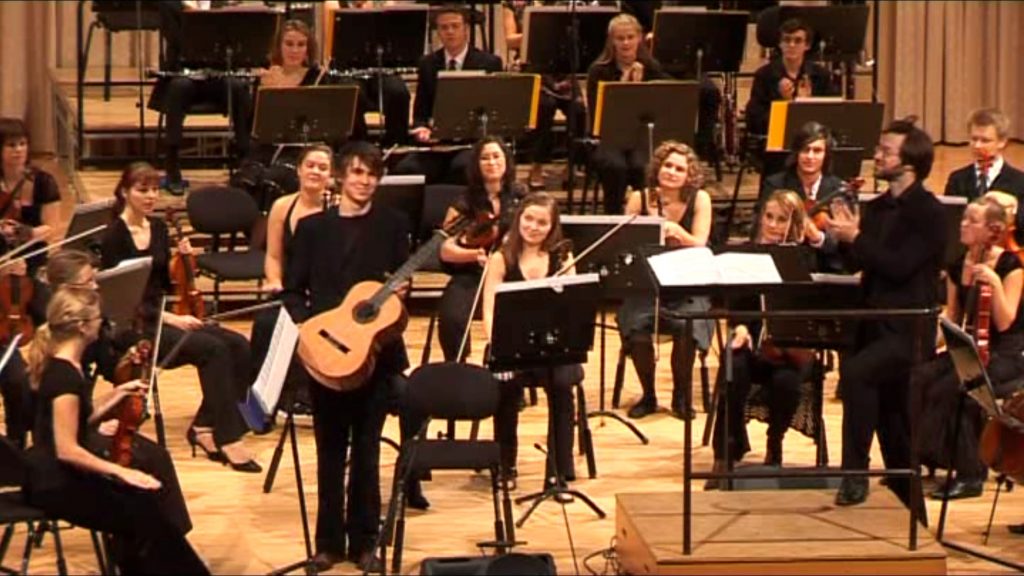 Do you have any pieces of advice for students studying music today? Perhaps some career tips as they pursue their dreams of being working musicians?
Carefully choose your mentors, whose destinies you will tend to gravitate toward, for good or bad. And consider many of your activities to be experiments, rather than finished products. Seen in that way, lack of immediate success won't be discouraging, but sources of learning that inform your next steps. Finally, aim for delayed gratification, which is an approach that you're unlikely to regret. As students at Lund University, you're already on a good track. Keep going.